In June, photos from 67-year-old Lucinda Myers and 70-year-old Murphy Wilson's engagement shoot began going viral, reminding the internet that it's never, ever too late to find love.
On July 29, Murphy, a widower whose wife died in 2013, tied the knot with Lucinda, who got divorced 30 years ago, at First Seventh-Day Adventist Church in Huntsville, Alabama, where they had first met. The wedding pictures, shot by Gianna Snell, are every bit as heartwarming as the engagement photos.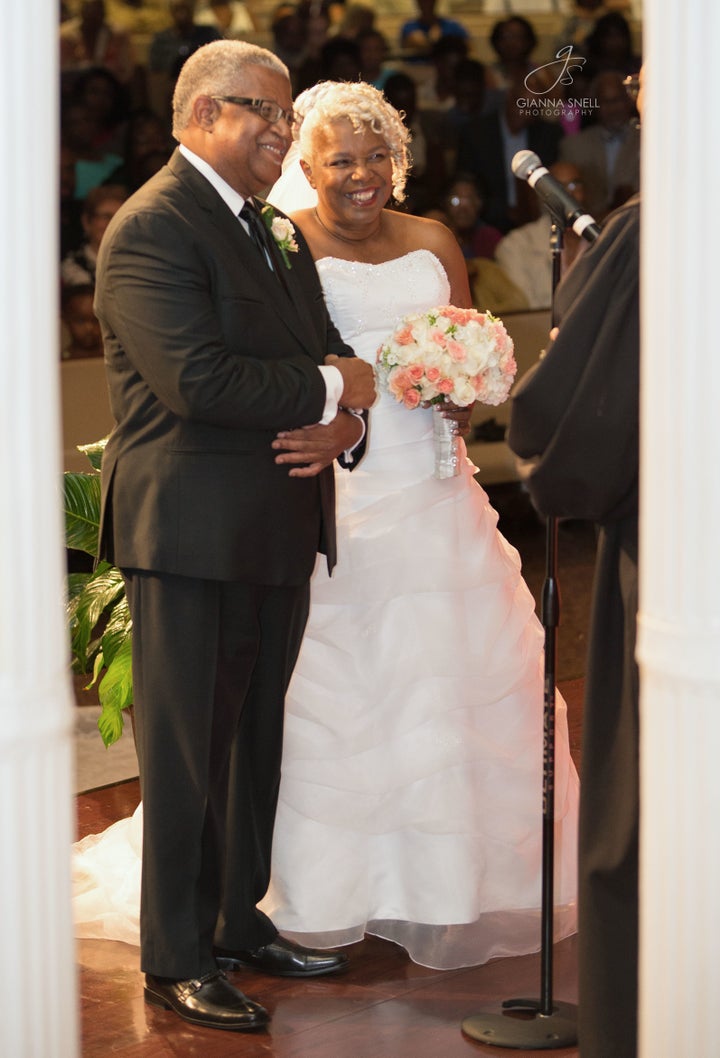 "Most of the time I have to almost coerce couples to be affectionate and be free in front of my lens," Snell told HuffPost. "But with Murphy and Lucinda I found myself constantly trying to keep up with what they were doing next."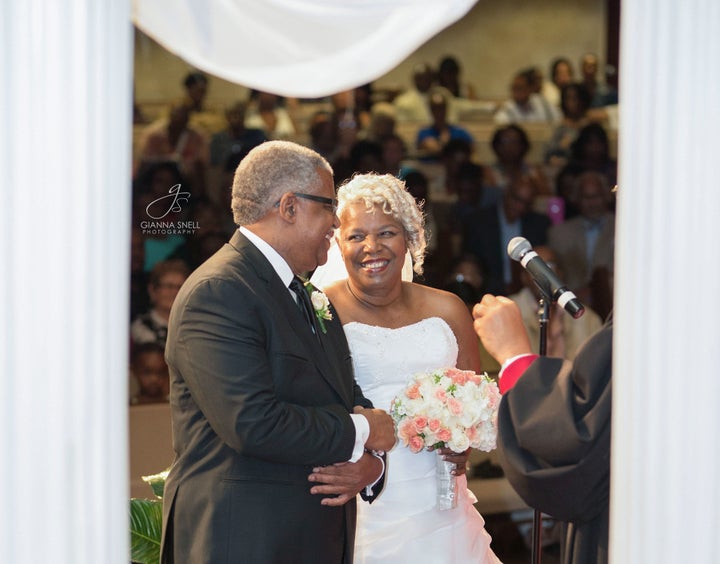 "At one point I turned around to grab my backpack to change lenses and I turned around and they were French kissing right in front of me," she continued. "I had no words ― all I could do was laugh but it melted my heart."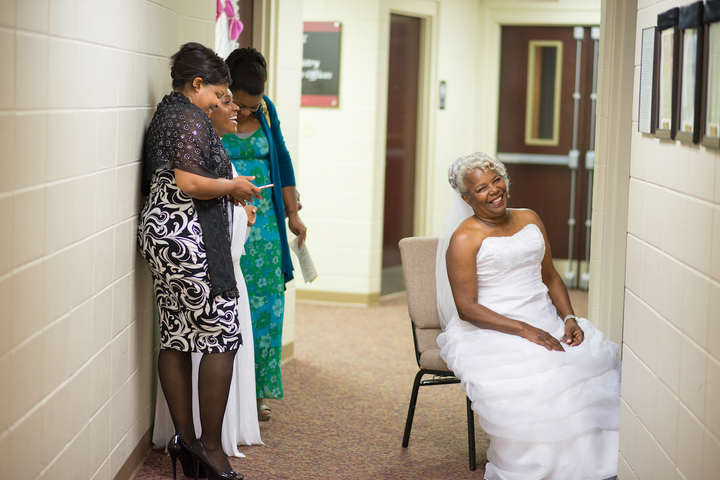 When Lucinda walked down the aisle to her groom, she could hardly contain her excitement.
"I was so anxious to get down to Murphy," the bride said, according to a blog post on the photographer's website. "My son-in-law Rodney, who walked me down, kept telling me to stop and walk a little slower."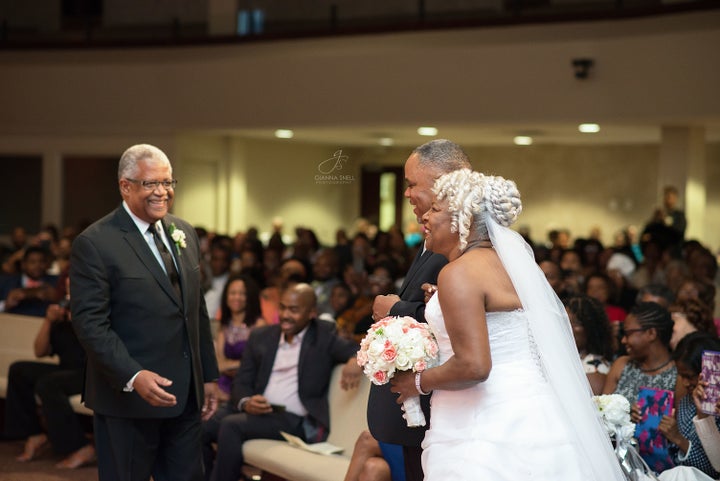 When Murphy saw his beautiful bride, he was flooded with emotion.
"The moment I saw her, I had to fight to keep it together," Murphy told the photographer. "Her beauty, her smile, it just overwhelmed me. I just could not believe she was for me! She had that million-dollar smile and I just stood there saying 'Wow!' for so long that I forgot to go get her!"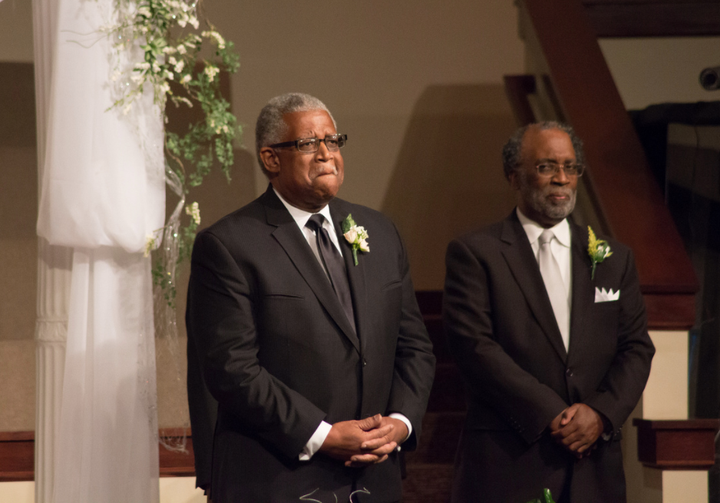 After the couple exchanged vows, they shared a rather passionate first kiss as husband and wife.
"I don't think any of us were prepared for that kiss. It seemed like it lasted forever," Snell told HuffPost. "At first we were like, oh that's so sweet. But as it went on, we realized that they had completely forgotten that there was an audience in the room because they were truly enjoying that kiss!"
(Story continues after video.)
"My husband was one of the pastors that performed the ceremony and his facial expressions during the kiss have been giving me so much life," she added.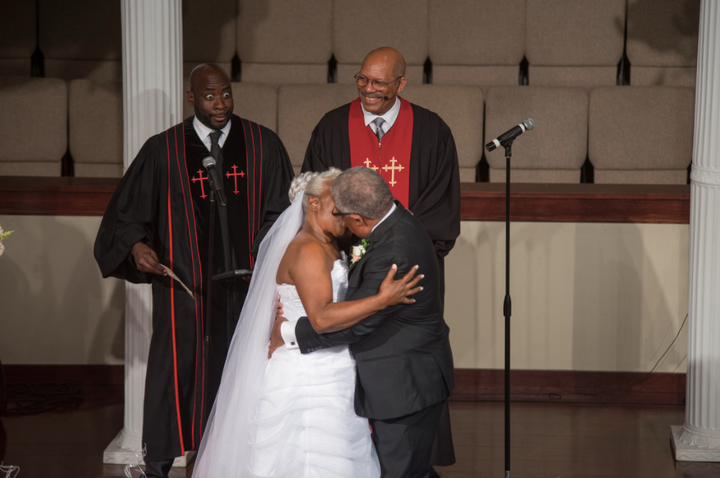 After the ceremony, the newlyweds and their photographer took some bridal portraits at Huntsville's Bridge Street Town Centre. Standing on a bridge, the bride and groom slow-danced as Murphy sang "Always and Forever" by Luther Vandross in Lucinda's ear. The pair later danced to the same song for their first dance at the reception.
"It was really hard not to get emotional just watching them love on each other," the photographer told HuffPost. "There is something magnetic and very special about their love and it comes through any time you're in their presence."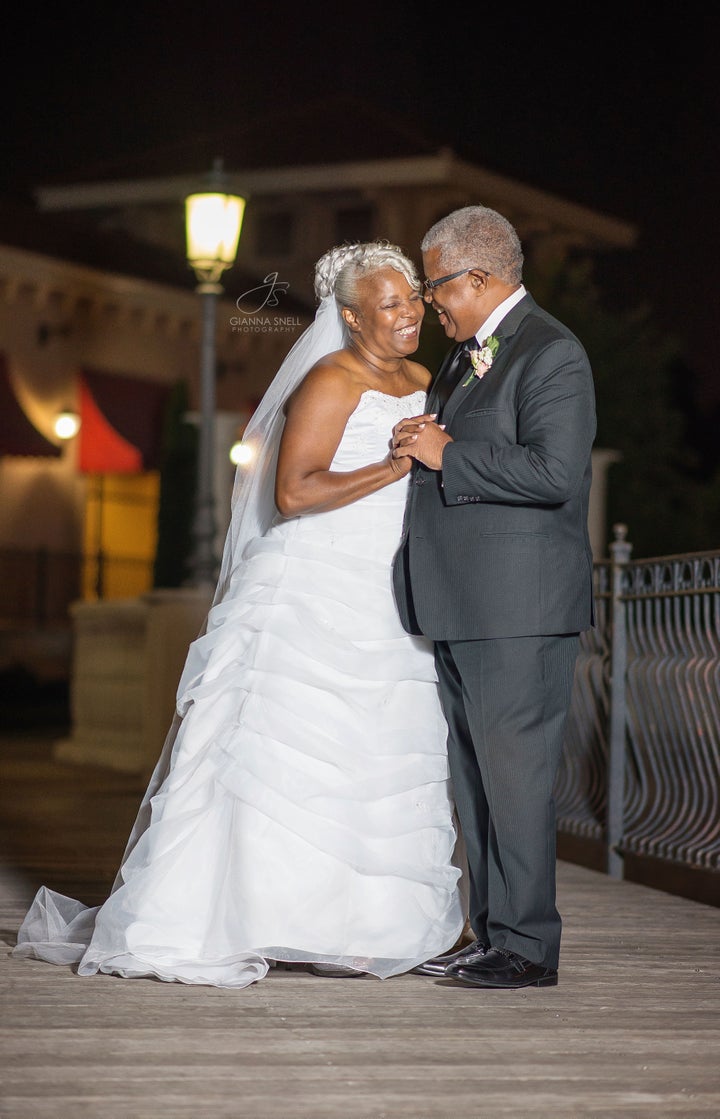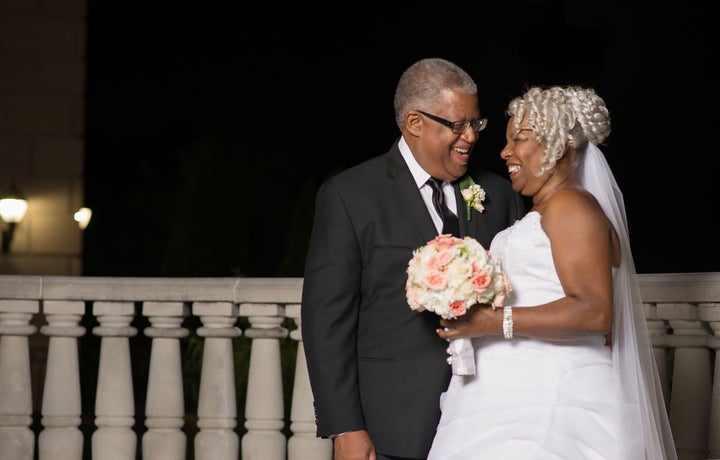 Wishing these lovebirds many, many more happy years together!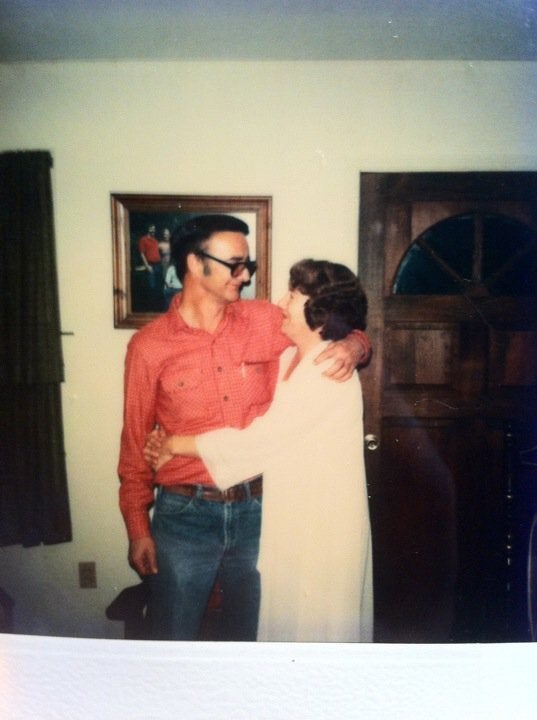 Grandparents' Best Marriage Advice