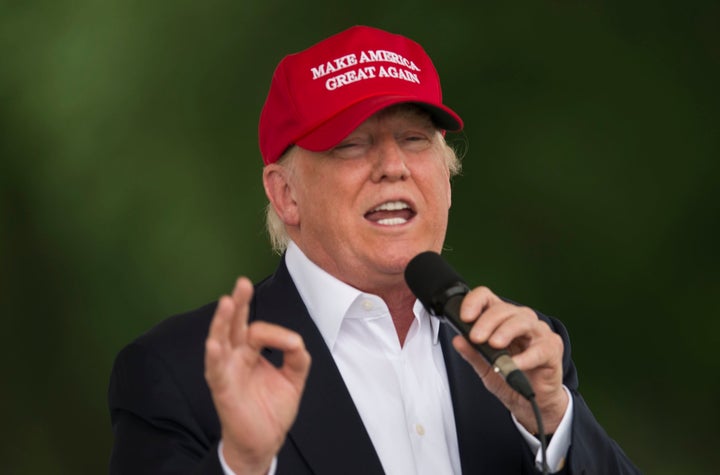 WASHINGTON -- Three of the top recruits of the "Never Trump" movement who spurned entreaties to enter the 2016 race were extremely close to jumping in, according to a highly placed source involved in efforts to recruit a conservative alternative to Donald Trump.
The effort, led by 2012 presidential candidate Mitt Romney, Weekly Standard Editor Bill Kristol and conservative blogger Erick Erickson, focused on recruiting retired Marine Gen. James Mattis, Ohio Gov. John Kasich, former Sen. Tom Coburn (Okla.) and Sen. Ben Sasse (Neb.).
"There were three people that we came close to convincing to jump into the race," the source said. "They felt that the framework we laid out was imminently doable, but for very understandable personal reasons they couldn't pivot fast enough to do it themselves and jump in."
The three prospective candidates who were considering the offer eventually passed on launching an independent bid, but the source claims negotiations with other potential candidates have not ended.
"We're absolutely not done, but we're running out of time," the source said. "We thought we'd have a candidate by now, but we still have several irons in the fire."
But with Trump clinching the nomination and no third-party challenger yet declared, many early and vocal "stop Trump" supporters are softening to the business mogul. Sen. Lindsey Graham (S.C.) and former Texas Gov. Rick Perry, who were both competing against Trump for the GOP nomination before exiting the race earlier this cycle, are two of the most recent examples of harsh Trump critics falling in line.
"It is hard to watch so many conservatives genuflect before the Orange Duce," Wisconsin radio host and "Never Trump" supporter Charles Sykes said.
He added that he still thinks the emergence of a last-minute conservative challenger is possible: "The political climate has never been more conducive for a third party, the two nominees are uniquely unpopular and 47 percent of registered voters say they want another choice."
It's not infeasible for someone to launch a third-party bid so late in the race, but getting on the ballot in all 50 states would be challenging. The deadline to get on the ballot in Texas has already passed and the deadline for North Carolina is in less than two weeks. If they miss both deadlines, they can still challenge early-ballot laws in court, but this would take substantial time and resources.
"At this point, I think the odds of a third-party option of the kind I, [Bill] Kristol and others were working on is growing unlikely," Republican political consultant and "Never Trump" supporter Rick Wilson said. "A third-party/independent run was and is still viable; very smart folks built out a fundraising plan, a political operation, the legal and ballot-access system and were ready to go."
"At this point, it's Romney or no one for the outside play ... and that looks unlikely," he added.
Earlier this month, news outlets reported that Romney had suspended all efforts to try to recruit a conservative challenger to Trump and that he will not run himself. But Kristol argues that, at this point, it doesn't have to be someone with name recognition like Romney.
"The alternative to Trump and Clinton could be a not-terribly-well-known but capable congressman like Mike Pompeo or Adam Kinzinger," Kristol writes. "It could be a respected former senator like Judd Gregg or Mel Martinez."
The "Never Trump" movement is aware that its efforts will fail if it doesn't recruit someone in the coming weeks. If that's the case, its leaders say they will accept defeat and focus their efforts on trying to reduce some of the long-lasting damage that Trump will likely have on the Republican Party.
"We will have to be prepared to spend some time in the political wilderness," Sykes said. "We have to make it clear that Trumpism is not conservatism, but rather a toxic stew of nationalism and cult of personality politics."
This post has been updated to note that Bill Kristol might be eyeing David French as a potential candidate.
Before You Go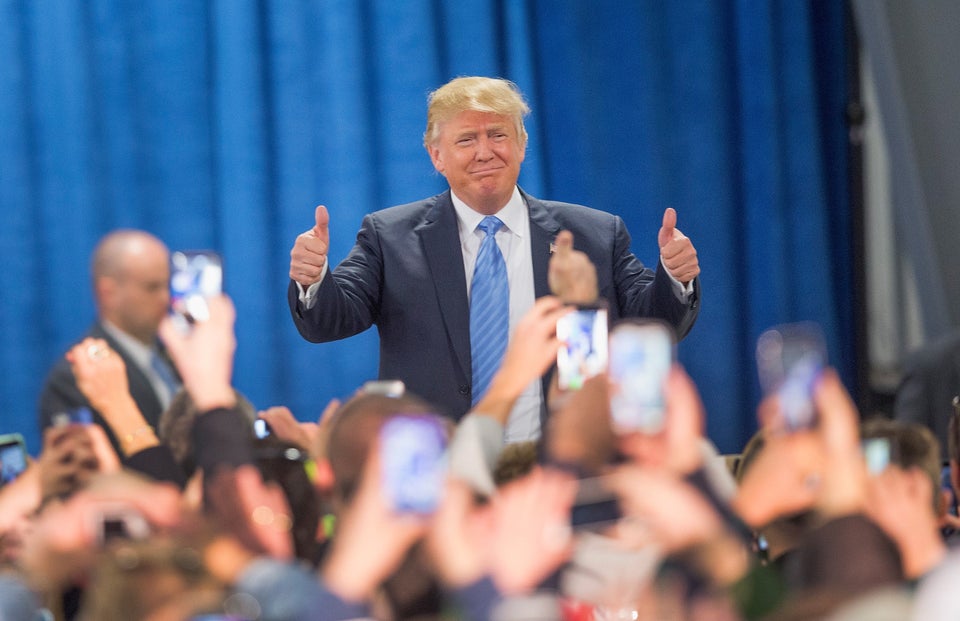 Donald Trump On The Campaign Trail
Popular in the Community