A polar bear whose bottom half is caked in oily black gunk. A whale wrapped in striped fabric: a pseudo straightjacket. These are the messes climate change leaves behind, the things we know are happening but often don't have the opportunity to see with our own eyes.
Swiss street art duo Christian Rebecchi and Pablo Togni, otherwise known as NeverCrew, met in art school when they were 15 and started making work together soon after. As a team, the artists adorn the world with eye-popping and gut-wrenching images depicting the consequences of humanity's actions on earth.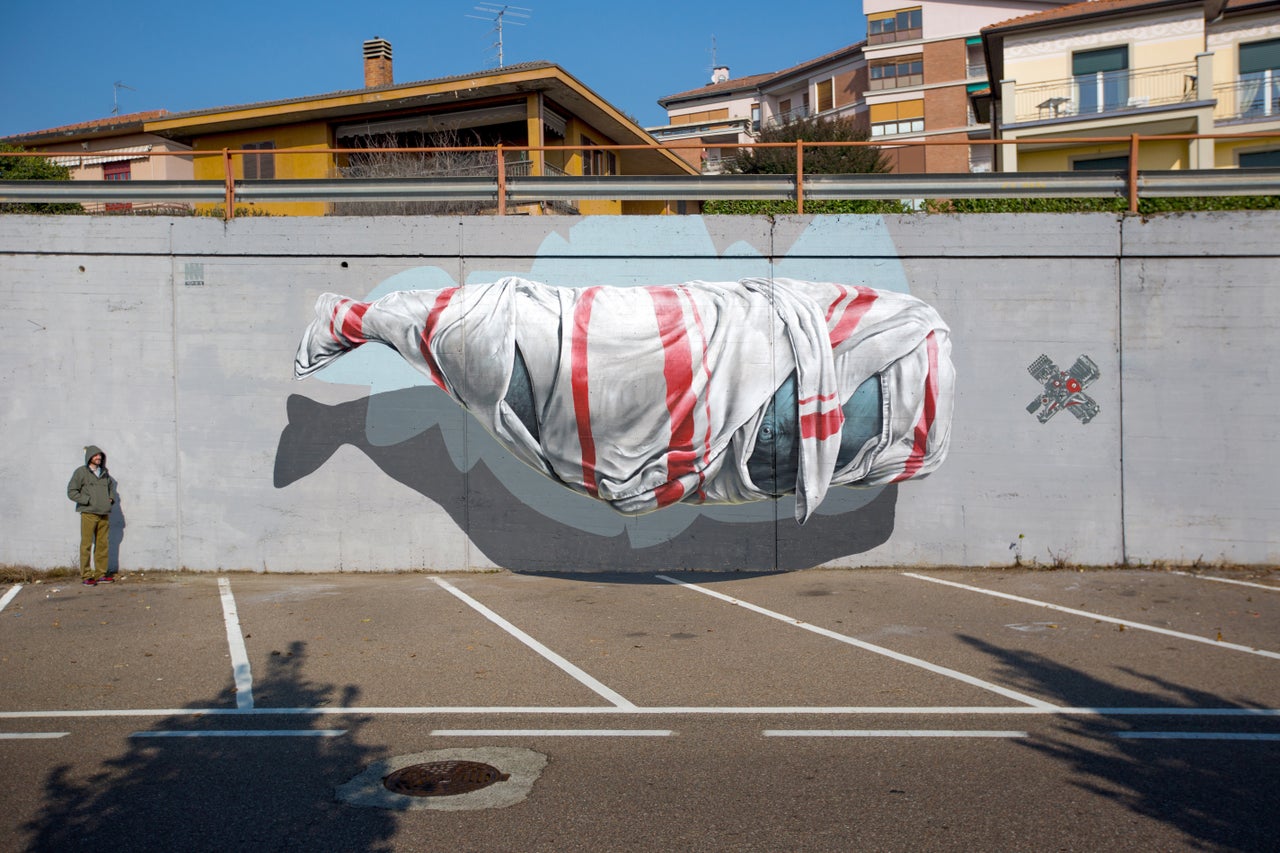 Tackling issues from privatization of natural resources to the concentration of environmental power to climate change to immigration, NeverCrew transforms dark realities into stunning works of art that urge viewers to take action as quickly as they capture our attention.
Many of their projects directly address mankind's contemporary connection to nature, which they view as a relationship of necessity and belonging, as well as one of consumption and appropriation. In captions accompanying their artworks, they have called the privatization of natural resources "arrogant" and an "inconsiderate exploitation."
"In our society, structured on the expansion of power and on the conquest of the final product, the origin of things and their history are often put aside," they wrote in another caption. "The reasons are confused and mixed over time [...] making past and present less and less readable."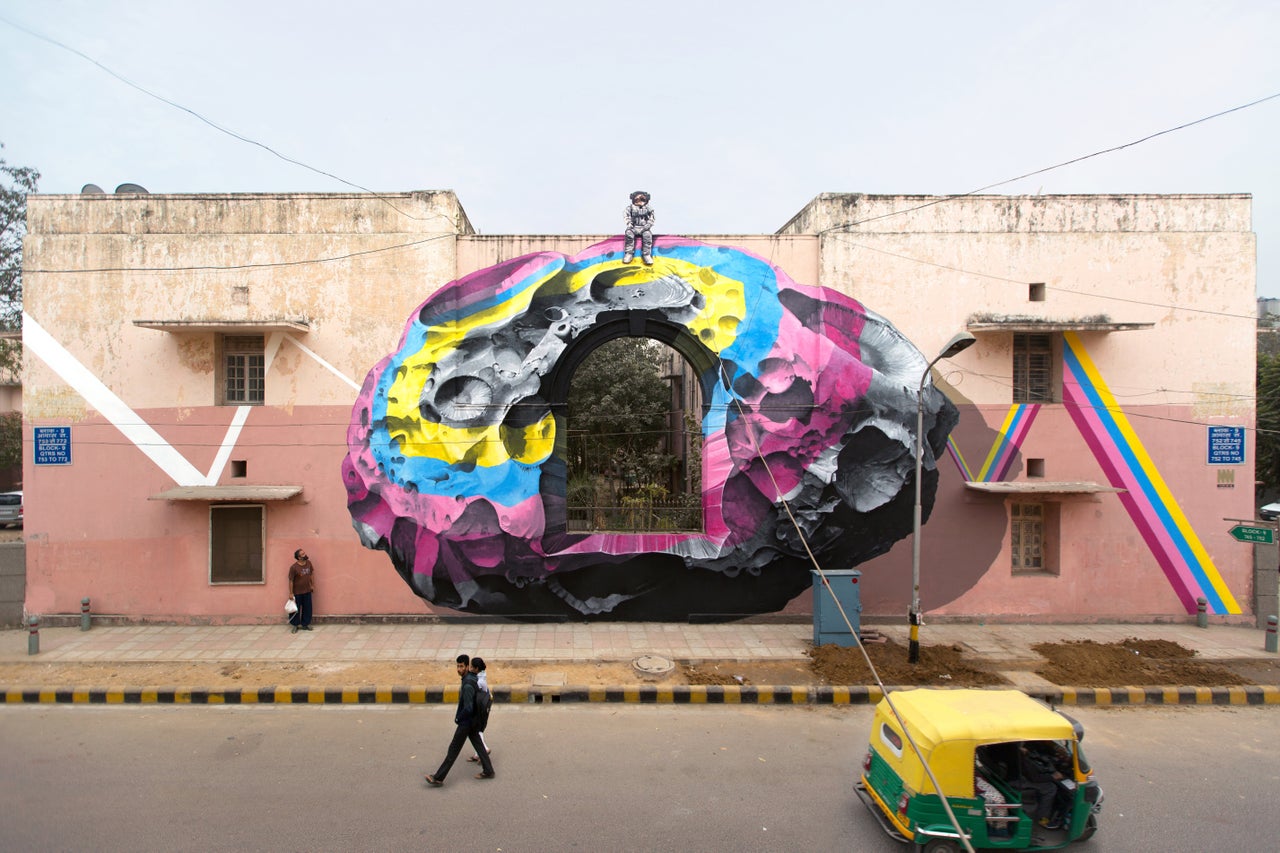 NeverCrew hopes their work creates a dialogue between artist and viewer, placing the dire issues plaguing our natural world at center stage. "We're developing our personal language, artwork after artwork, to communicate and interact in our personal way," the artists explained to Street Art United States.
Thus far, NeverCrew has created work in locations around the globe, including Hamburg, Dublin, Cairo, Belgrade and Berlin. They hope soon to visit the United States. Check out of NeverCrew's most inspiring works below: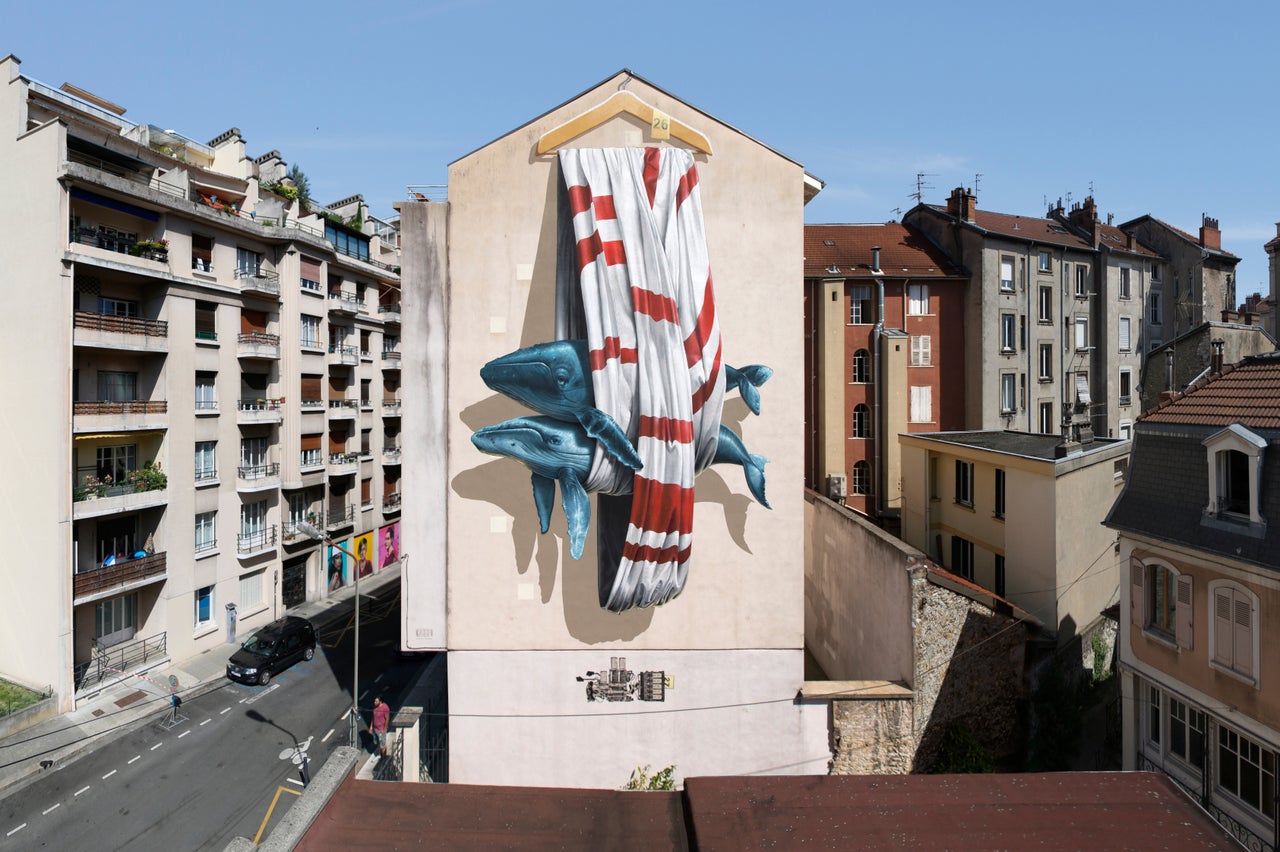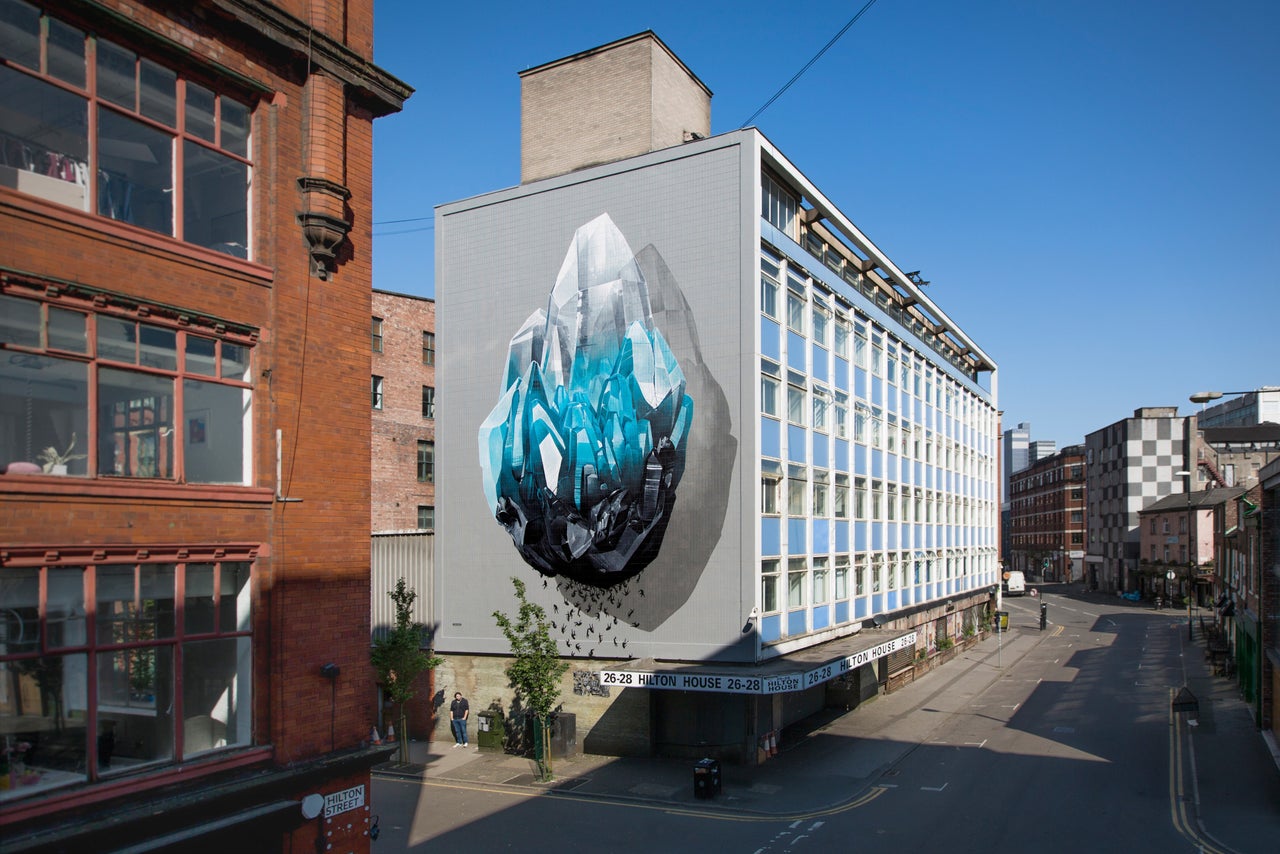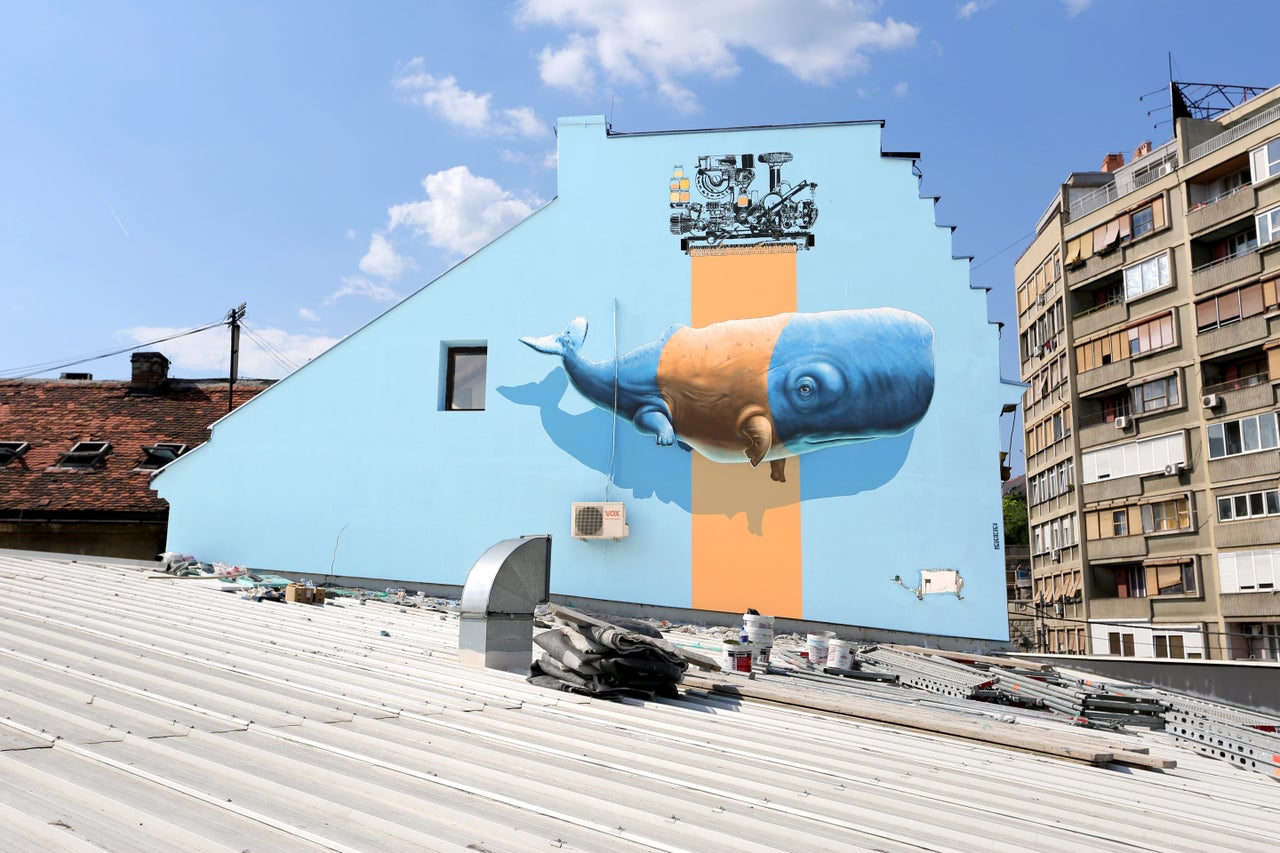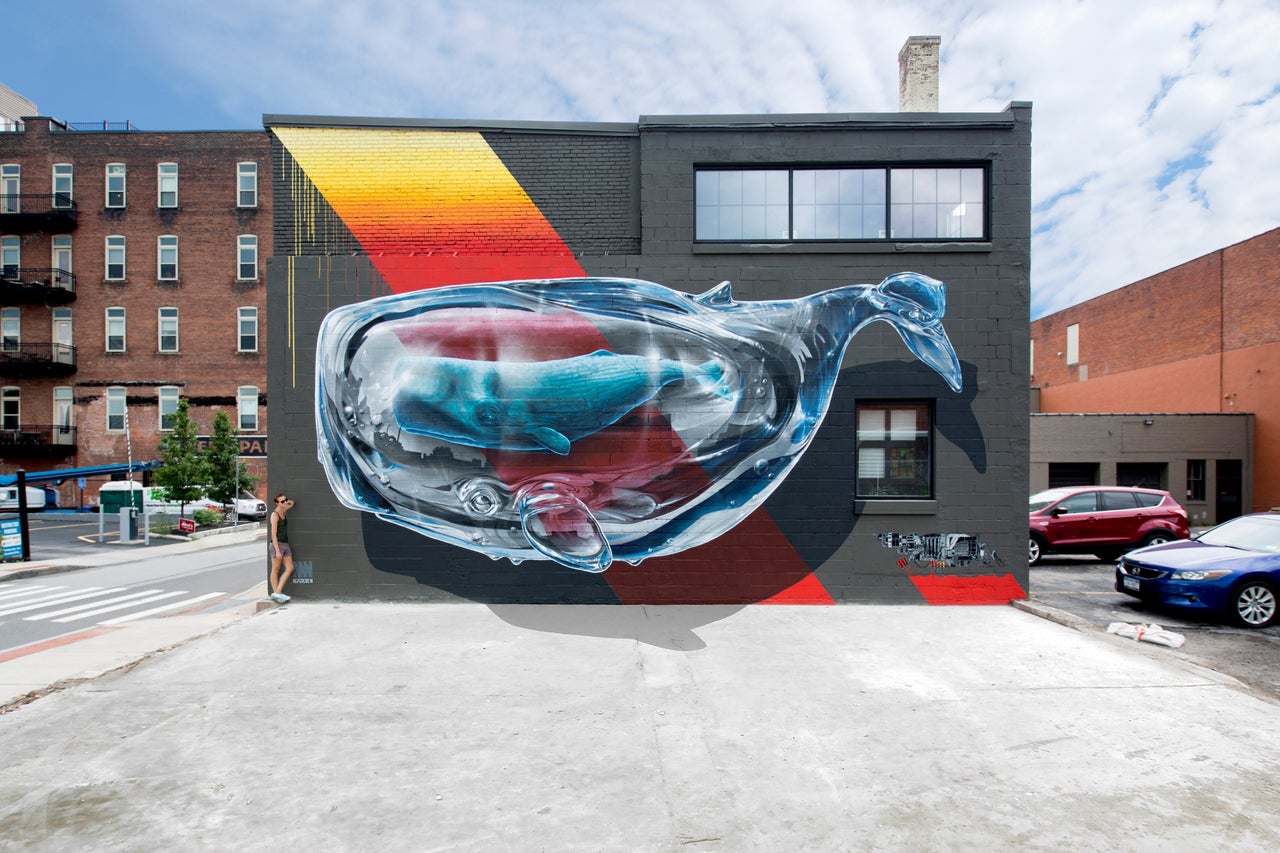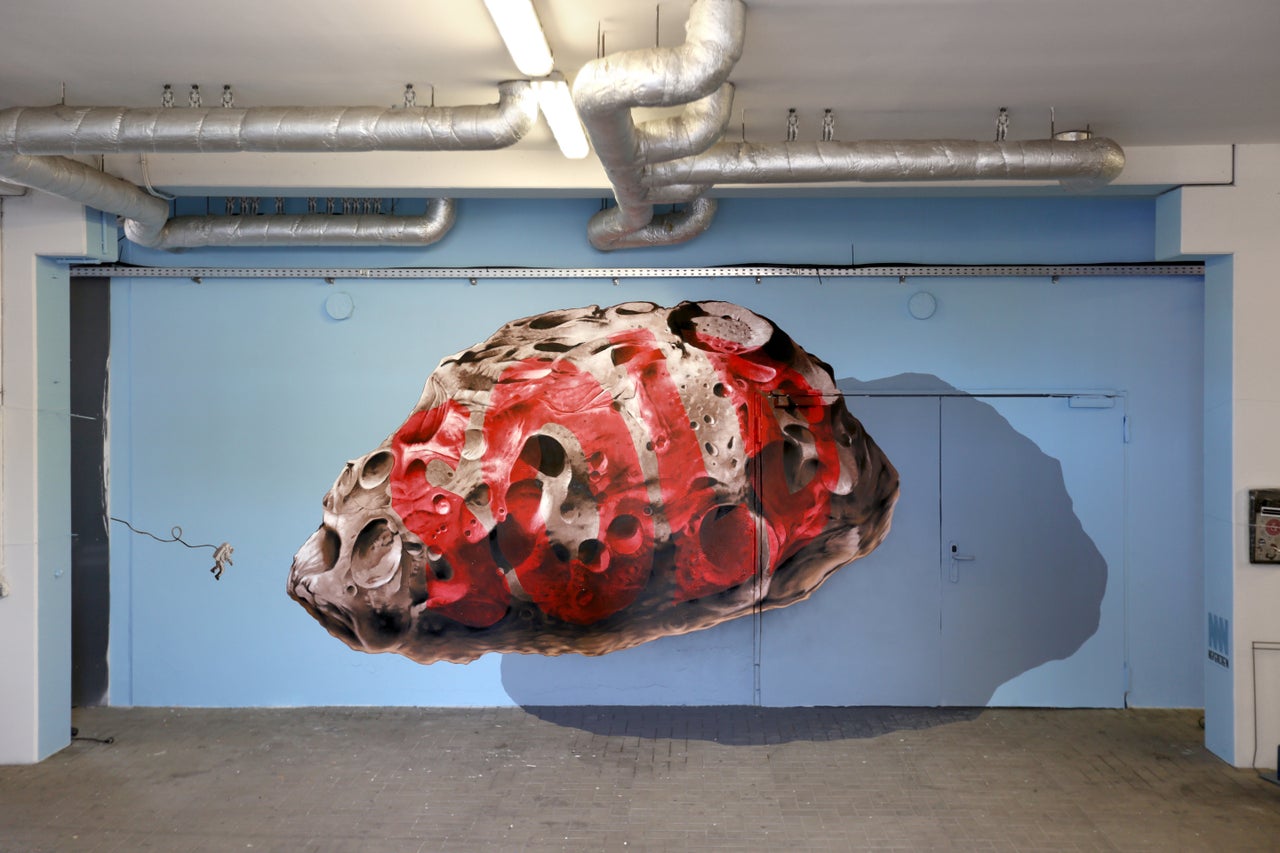 Support HuffPost
The Stakes Have Never Been Higher
Related
Before You Go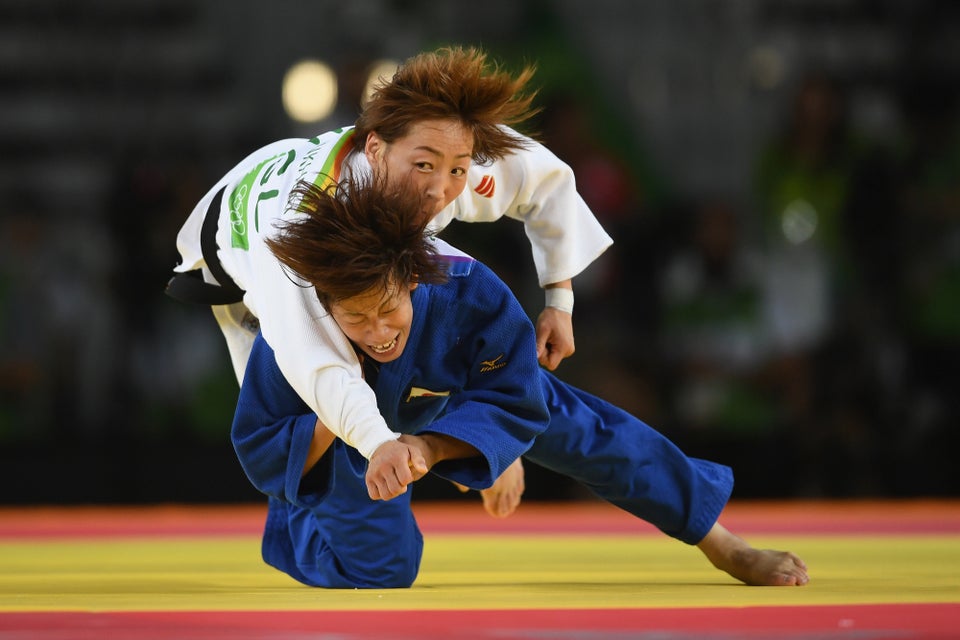 Best Photos From The Rio Olympics
Popular in the Community