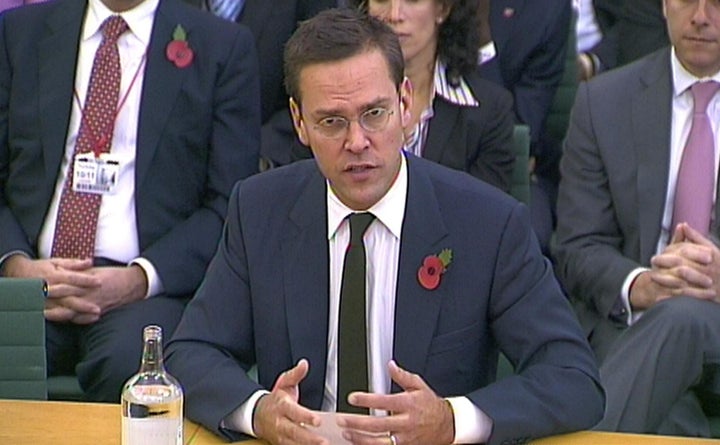 Neville Thurlbeck, the former News of the World reporter who is at the center of the phone hacking crisis, wrote a candid essay on Wednesday, claiming that he is innocent of any wrongdoing and that beleaguered News Corp. COO James Murdoch was largely in the dark about the scandal.
In the essay, given exclusively to UK's Press Gazette, Thurlbeck said he had been building what he called a "dossier" of evidence dating back to 2009, to prove that the "for Neville" email — the notorious 2008 document which served as proof of the widespread scale of hacking at the News of the World — was never meant for him.
Thurlbeck wrote that he had provided Labour MP Tom Watson with a "heap of information" showing that Murdoch was uninformed about phone hacking. Watson, who has been serving on Parliament's culture, media and sport select committee assigned to investigate the phone hacking scandal, was apparently "astonished" by the information provided, according to Thurlbeck. (In a statement, Watson said that he had turned this information over to the police. He also referenced his conversation with Thurlbeck during Murdoch's most recent Parliamentary hearing. )
Thurlbeck was thrust into the spotlight in 2009 when the Guardian broke the story that News of the World had paid Gordon Taylor, the head of Britain's soccer union, a settlement of nearly one million pounds over phone hacking. The "for Neville" email was at the center of Taylor's claim against the paper. But in his essay, Thurlbeck said that another reporter, Ross Hall, had been ordered to write the contents of the email at the behest of an unnamed executive, all without his knowledge. He wrote that he proved this definitively to his bosses, but was astonished when they refused to accept his evidence.
Thurlbeck previously spoke out about his side of the story last week during an interview with BBC.

Related
Popular in the Community