Rudy Eugene shed all his clothes before chewing off most of a homeless man's face, but according to a new report from CBS Miami he was still carrying his Bible.
A senior law enforcement official told CBS the book was found with several pages torn out at the scene of the grisly attack on Miami's busy MacArthur Causeway.
The station also reports that preliminary toxicology reports indicate Eugene was smoking marijuana in the hours before the gruesome assault on May 26, though full test results won't be known for up to two months. Police believe Eugene was likely under the influence of a drug -- possibly "bath salts" -- the ill effects of which prompted the horrifying attack.
Eugene, 31, was shot dead by a Miami Police officer who found him on the MacArthur's westbound Downtown off-ramp, savagely chewing off the face of 65-year-old Ronald Poppo in broad daylight. Surveillance video from the nearby Miami Herald building suggests Eugene came upon Poppo by chance after walking over the causeway from South Beach, where his car had broken down.
Though previously released 911 calls reported two men fighting, the first two calls, released Tuesday by Miami Police, reported only a naked man on the causeway. Though circumstances were unusual, the calls gave no indication the incident would end in one of the goriest crime scenes some officers had ever seen.
"There's a tall, African-American man completely naked on one of the light poles, acting like Tarzan," said a 911 caller at 1:53 p.m., after being routed to the Florida Highway Patrol. "All his clothes are on the highway."
A minute later, a second caller reported Eugene was "naked as a jaybird" by the roadway. The Herald's cameras picked up Eugene at 1:55 p.m., though the paper notes their clock may not be synced with those at the emergency call center. His attack on Poppo would last roughly the next 18 minutes, which puts the end of Eugene's life about 20 minutes after the first 911 call.
Audio shows that first call was routed to the Florida Highway Patrol, which according to the Miami Herald was in the middle of a shift change. FHP spokesman Joe Sanchez said that when a trooper headed to the scene, a police officer had already been dispatched at 2:06 p.m.
Miami Police spokesman Det. William Moreno told the Herald the department's response time was "not out of the norm. Very average."
Friends and family had previously described Eugene as "fine man" who carried his Bible everywhere loved quoting scripture. Police records show he was also a repeat offender who once threatened to kill his mother while smashing up her home.
"His last words to me were that he wanted to get his life right and that he wanted to get closer to God. And he wanted to stop smoking pot. That's it," friend Bobby Chery, who attended a Bible Study with Eugene two nights before his death, said last week. "It had to be some sort of drug that somebody must have slipped on him, because Rudy wouldn't so much as pop a Tylenol pill."
Related
Before You Go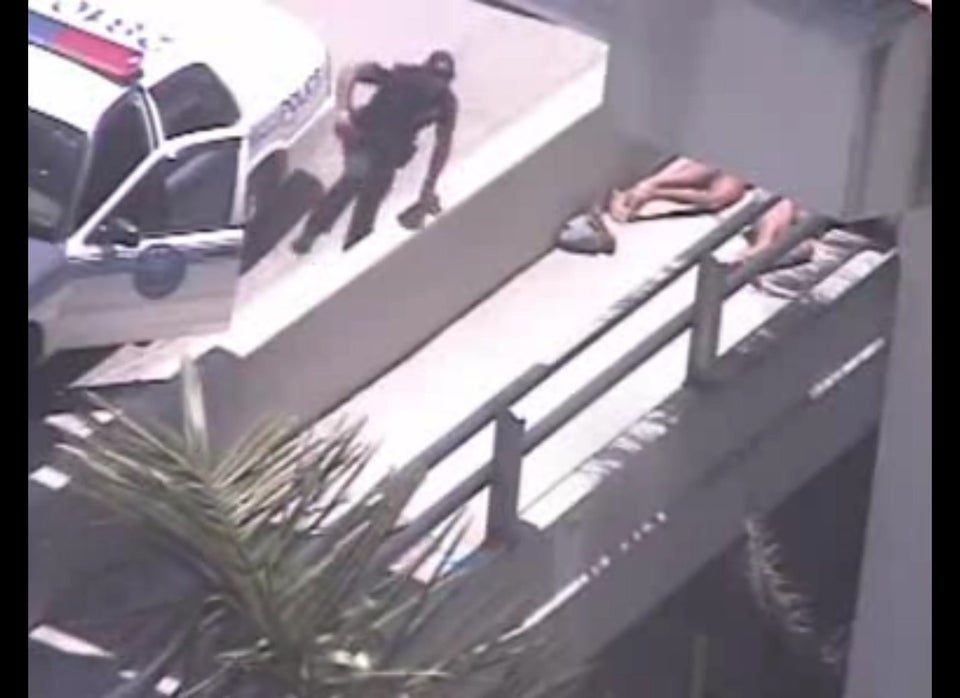 Miami Causeway Attack
Popular in the Community