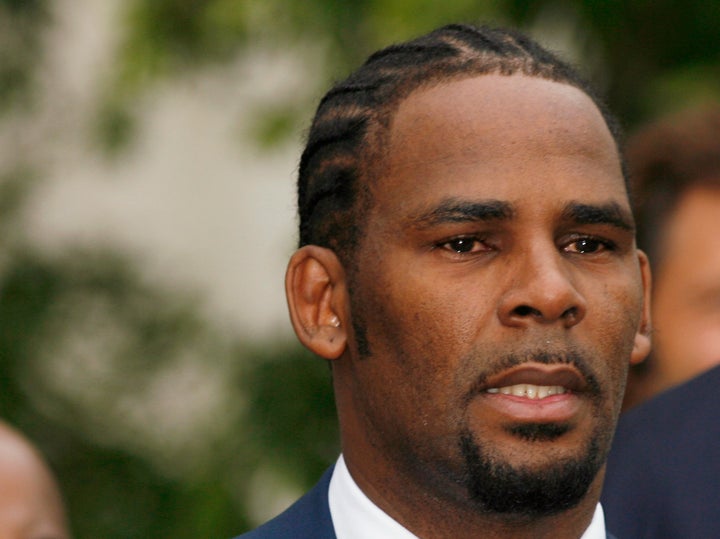 After numerous allegations of sexual misconduct with minors, another young woman has come forward alleging that R. Kelly engaged in an abusive sexual relationship with her when she was underage.
Jerhonda Pace, now 24, told BuzzFeed contributor Jim DeRogatis in a report posted Tuesday that she met R. Kelly in Chicago after attending his 2008 child pornography trial in support of the singer. She was just 15 years old.
Pace, who was then Jerhonda Johnson (she is now married), says that she and the singer began an eight-month sexual relationship when she was 16.
During the relationship, Pace says that R. Kelly was both emotionally and physically abusive toward her, controlling every aspect of her life including the way she dressed, when she could use the bathroom or shower, and who she called or texted on her phone.
According to Pace, after telling R. Kelly that she was 16 in July 2009 (the age of consent in Illinois, where the relationship took place, is 17), the singer ordered her to tell people that she was actually 19.
The alleged relationship came to an end in January 2010, after R. Kelly caught Pace texting a friend without his permission.
"I was slapped and I was choked and I was spit on," Pace told BuzzFeed.
But now, Pace is breaking the agreement because she says she wants to help other women who have allegedly been "brainwashed" by R. Kelly.
"If I can speak out and I can help them get out of that situation, that's what I will do," Pace explained.
"I didn't have anybody to speak up on my behalf when I was going through what I was going through with him," she said. "I just really hope I can help these women out. Kelly needs to be stopped."
A representative for the singer responded to Pace's allegations in a statement to BuzzFeed on Tuesday.
"The allegations against Mr. Kelly are false, and are being made by individuals known to be dishonest," the statement read. "It is clear these continuing stories are the result of the effort of those with personal agendas who are working in concert to interfere with and damage his career. Mr. Kelly again denies any and all wrong doing and is taking appropriate legal action to protect himself from ongoing defamation."
Pace's revelations come just a month after reports that R. Kelly has been keeping several young women in a sex "cult," keeping them from contacting their friends and family. One of the women, Jocelyn Savage, issued a video statement insisting that she is safe and has not been brainwashed despite her parents' concerns.
Read Jerhonda Pace's entire account on BuzzFeed.
Popular in the Community