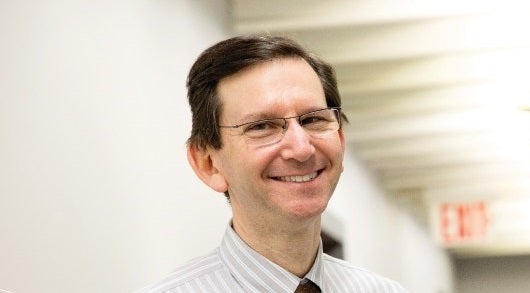 Caring for a child with an allergy to peanuts or other foods is like living in a minefield. Every meal, snack time, or holiday celebration is an occasion for parents to worry that their child may accidentally eat the allergenic food and suffer a life-threatening reaction. Symptoms of a food allergy range from a mild skin rash or stomachache to anaphylaxis, a severe condition that can cause difficulty breathing, low blood pressure, confusion, loss of consciousness, and even death.
Peanut allergy is a growing health problem. The rate of peanut allergy in American children more than tripled between 1997 and 2011, from 1 in 250 to 1 in 70. And only about 1 in 5 young children outgrow it.
Fortunately, recent research has shown that by introducing peanut protein into the diet early in life, we can stop many kids from developing peanut allergy in the first place. In response, new guidelines have been released to help parents and doctors do just that.
The Evolution of Prevention Guidelines
Seventeen years ago, the American Academy of Pediatrics started advising women who had a strong family history of allergy to eliminate peanut from their diets during pregnancy and breast-feeding, and to avoid giving it to babies until age 3 years. However, that recommendation was withdrawn in 2008, as there was no evidence it could prevent peanut allergy. A number of newer studies noticed that children who avoided peanuts might actually be at higher risk of developing an allergy than those who were exposed early on.
A pivotal research study called "Learning Early About Peanut" (LEAP) examined babies 4 to 11 months old who were considered at high risk of developing peanut allergy because they had severe eczema (an allergic skin rash also known as atopic dermatitis) or egg allergies. If preliminary tests showed a strong allergy to peanut, the children were not enrolled in the study. But those found to have no allergy to peanut were assigned randomly to either eat peanut protein or avoid it. When retested at age 5, the group that ate peanut had significantly fewer instances of peanut allergy than the other group. That study played a big part in the new recommendations.
The New Guidelines
In January 2017, a National Institute of Allergy and Infectious Diseases-sponsored Expert Panel issued three new guidelines to help parents and pediatricians reduce children's risk of developing peanut allergy. (I served on the panel that developed the guidelines, along with my colleague, Hugh A. Sampson, MD, Director of the Elliot and Roslyn Jaffe Food Allergy Institute at the Icahn School of Medicine at Mount Sinai.)
The first guideline addresses infants with a high risk of peanut allergy, those with severe eczema, egg allergy or both, aiming to introduce peanut into the diet as early as 4 to 6 months of age. For these infants, testing for peanut allergy is strongly recommended, and depending on the results peanut may be avoided, added at home, or introduced under direct medical supervision.
The second applies to babies who have mild to moderate eczema and thus are at less, but still some, risk of developing peanut allergy. Introducing peanut into their diet at about 6 months of age is recommended.
The third recommendation is for infants with no signs of eczema or food allergy. It confirms that peanut can be freely introduced into their diet, based on a family's dietary preferences and routines.
A pediatrician or allergist can evaluate your baby's level of risk for developing peanut allergy and advise whether he or she should be tested before trying peanut-containing foods. Ask about adding peanut to the diet even if your baby is older than 6 months, as it is never too late to get started.
Presenting Peanut Protein to Babies
Reasonable precautions must be followed when introducing peanut into a child's diet. Whole peanuts and straight peanut butter are choking hazards and should never be given to infants or young children. The guidelines include instructions for smoothing peanut butter by mixing it with warm water, applesauce, and the like. You can use peanut flour or peanut snacks that are deemed safe for babies, like Osem Bamba Peanut Snack, a product that was used in the LEAP study. Talk to your doctor about the amounts to feed and products to use. And infants should start on other solid foods before trying peanut-containing foods.
Living With Peanut Allergy
The new prevention guidelines are for infants who do not already have peanut allergy. Children with peanut allergy must avoid eating peanut. Otherwise, it should be possible to get safe meals by carefully reading labels and asking the right questions in restaurants and other places that provide food:
· Do not assume that a restaurant understands food allergies, or that the menu will properly inform you about all ingredients.
· Clearly communicate to those preparing the food that even a small amount of peanut can cause a serious reaction.
· Make sure that the staff understands that cross-contact with the allergen, which occurs when one food touches another, should be avoided, and that they are aware of hidden ingredients, like peanut flavoring.
· Read product ingredient labels carefully, every time.
· Be careful about accidents involving cross-contact. Putting a knife from a peanut butter jar into the jelly makes that jelly unsafe for a person with peanut allergy.
Still, accidents happen. That is why your child's doctor should give you a written plan and discuss how you can recognize and treat a serious allergic reaction. You must be prepared to administer an epinephrine injection, which will reverse the symptoms and give you time to seek medical attention. Even after receiving medication, allergy sufferers need to go to the emergency room to be watched for about four hours in case the symptoms come back.
Reducing the Health Burden
It is important for parents to speak to their pediatrician or an allergist to find out if the new recommendations for preventing peanut allergy apply to their child. The hope is that these guidelines will reduce a major health burden by helping to prevent peanut allergies altogether. And if your child already has peanut allergy, be sure to talk to your doctor about the best ways to manage it.