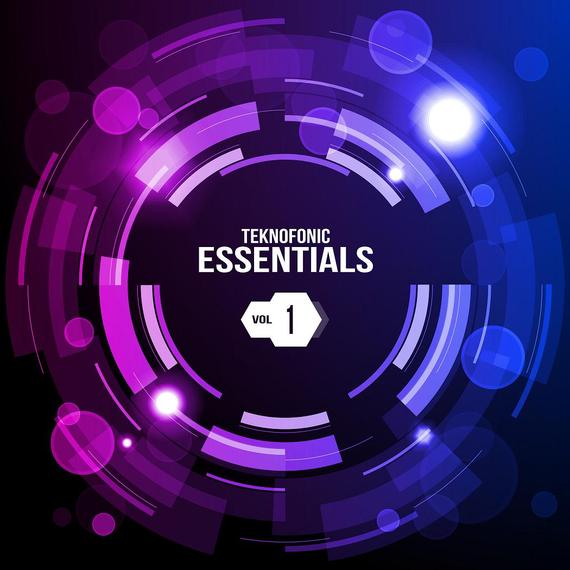 It is easy to feel inundated by electronic music whilst scrolling through Soundcloud and other music streaming sites. With the mass availability of production, sorting through the good, the bad and the excellent can be a challenge. Compilation albums are a great way to receive a carefully selected dose of varying styles of music of any kind but are especially helpful with electronic music.
From New York-based and forward-thinking label, Teknofonic Recordings, comes a compilation album with tracks hand picked by the label's founder Adam Reifsteck (who is also known by his studio alias, Sonic Fear). Reifsteck's goal is to create a platform that offers genre-bending and diverse electronic dance music that will connect to a wider audience. This collection of tracks seeks to unite adventurous listeners with innovative artists who still remain relatively unknown.
As the electronic music community grows, so do the amount of DJs producers in the scene. Teknofonic Essentials Vol. 1 brings the sounds of talented artists to the ears of those who crave new flavors. Offering a wide range of EDM from electronica, dubstep, house, psychedelic, trance and more, this collection is a veritable sampler platter of up-and-coming electronic producers who are with the Teknofonic Recordings family. Teknofonic Essentials Vol. 1 will symbiotically be supporting the record company as well as all of the artists who are a part of it.
Featured artists include Sonic Fear, Daniel Monroe, Upper Regions, Jon Lambousis, 3logit, This Human Condition, Scott Cameron, Acid Daze, J Tizzle, Cypha Da Moonchild, Time No More, Elastic Plastic Generation, Hypnotriq, Ermias, Boom, M!nts, Derrick Anthony, Perry Engineering, S.G.B, and Addliss. The album will be released and available to listen to on April 15, 2016.
Calling all HuffPost superfans!
Sign up for membership to become a founding member and help shape HuffPost's next chapter