Harmen van Sprang and Pieter van de Glind co-founded the global Sharing Cities Alliance this May to continuously address the sharing economy and improve the lives of citizens. Last month, 22 cities from 13 countries and 4 continents convened in New York City for the second annual summit.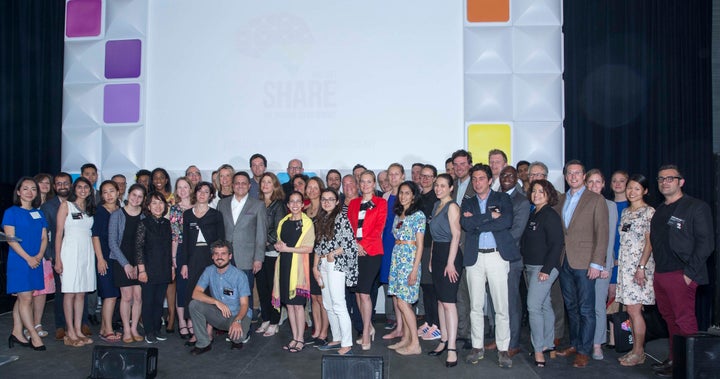 The quick rise of the sharing economy has an increasing impact on cities. On the positive side, the sharing of goods and services among citizens and local businesses has the potential to benefit the local economy and improve social cohesion while boosting sustainability and overall quality of life.
However, the rapid evolution of the sharing economy has forced cities to consider how long-held policies ranging from taxation, licensing, as well as worker and consumer protections can and should apply to new platforms. Cities including Vancouver, Copenhagen, Toronto, Amsterdam, Chicago, Montreal, Helsinki, San Francisco, Dallas, Ghent, Athens, Milan, Madrid, New Orleans, Philadelphia, Barcelona, Washington D.C., Hong Kong, Seoul, Singapore, Johannesburg and New York City recognize the need to collaborate on data collection, policy making, consumer protection and market fairness, as well as worker protection and empowerment.
"This summit has turned into a network of cities from all over the world, committed to working together -- To share data and policies to make our cities stronger in the world of platforms," said Amsterdam Deputy Mayor Kajsa Ollongren, who hosted the first Sharing Cities Summit last year in Amsterdam. "Getting together once a year is one thing. Working together structurally in a new city network is something different." That is why the launch of the Sharing Cities Alliance is a significant milestone in the global development of the sharing economy. The Alliance enables cities to share information so that best practices, policies and regulations can be designed effectively and disseminated widely.
"This new network is going to be phenomenally useful to cities like New York. Until now, we've each navigated the sharing economy on our own. We've often been reactive, regulating in response to one company or one sector at a time. Now, we can strategize for the future," said New York City Deputy Mayor Alicia Glen. "We can learn from each other, and share legislation, agreements with companies, and new rules with one another. When the world's greatest cities stand together, we are better able to protect our own people, and to make sure the sharing economy evolves to the benefit of cities."
Collective interest in how the sharing economy develops cities will actively shape the sharing economy of the future.
The launch of the Sharing Cities Alliance is a game-changer. Not only because it will make cities faster and more efficient in acting on societal disruptions, but also because it will allow cities to team up and jointly work on new legislation when they are dealing with issues that involve the rise of large platforms. Through the Alliance, cities are building a global answer to a global phenomenon.
Related
Popular in the Community