Judging from the speeches made by California Senators Alex Padilla, Kevin de Leon, and Ricardo Lara at a press conference in Vernon on Friday, January 24th, statewide plastic bag legislation may well be "in the bag." The press conference was held at Command Packaging, a factory that has transitioned from making disposable plastic bags to making reusable bags from recycled plastic. Senator Padilla (D-Pacoima) had proposed similar legislation last year, but his bill fell 3 votes short of the 21 needed to pass despite a large coalition of support from unions, environmentalists and green businesses. A sticking point was jobs lost in the local single-use plastic bag industry, but compromise seems to be reached based upon using the considerable savings that will be realized by retailers (who won't be supplying plastic bags) to fund job training benefitting workers and the community. This compromise brought Democrats de Leon (Los Angeles) and Lara (Huntington Park/Long Beach) on board to support the bill and shore up support for passage.

1. Single-use plastic bags would be banned at groceries and big box stores as of July 1, 2015. Pharmacies and liquor stores would be subject to the ban in 2016.


2. The stores would have to charge no less than 10 cents for any type of bag they sell -- recyclable paper, reusable plastic or compostable. They could choose to charge more than 10 cents a bag.

3. Starting in 2016, reusable plastic bags would need to contain at least 20 percent recycled material. That requirement would increase to 40 percent in 2020.

4. The bill also includes $2 million of incentives for retraining plastic bag factory workers and retooling companies.

Speakers at the press conference were unanimous in praising the bill for significant benefits to the environment of California and California wildlife, significant savings in municipal and state cleanup costs from plastic waste, and a new more sustainable bag industry in California. Speakers included the three Senators Padilla, de Leon, and Lara; Rick Eiden, Executive Vice President of the United Food and Commercial Workers Local 324, Dan Jacobson, Legislative Director of Environment California, Mark Murray, Executive Director of Californians Against Waste, Ronald Fong of the California Grocers Association, Pete Grande, President and CEO of Command Packaging and Ruskin Hartley CEO of Heal the Bay.
Though long expected to be the first state to pass a plastic bag ban, and technically the honor will go to California should Padilla's bill pass, the State of Hawaii has already passed plastic bags bans on all of its islands. California currently has 90 local plastic bag bans in a patchwork of legislation passed through grassroots efforts begun over seven years ago. Californians Against Waste posts a complete list of California jurisdictions with plastic bag bans already passed.
You can show your support for the proposed statewide ban on plastic bags and contact your legislators at this Surfrider site.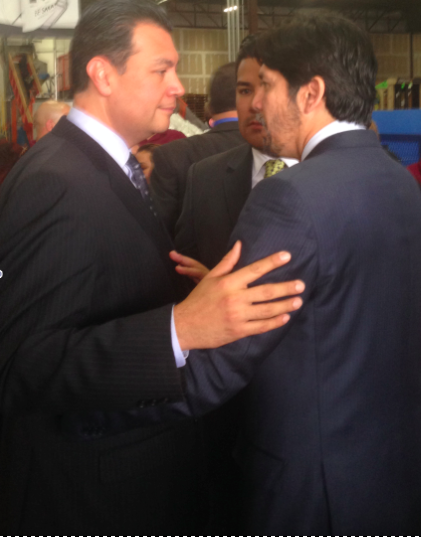 Photo by Lisa Kaas Boyle is of Senators Padilla, De Leon and Lara at Press Conference on January 24, 2104.
Calling all HuffPost superfans!
Sign up for membership to become a founding member and help shape HuffPost's next chapter