All in favor of seeing Lady Gaga in a pilgrim outfit, please say "aye."
In one image reportedly captured on the FX anthology series' Santa Clarita, California, set, a tree with the word "CROATOAN" etched into the trunk can be seen, leading many to believe that Season 6 will center around the mystery of the Roanoke Colony.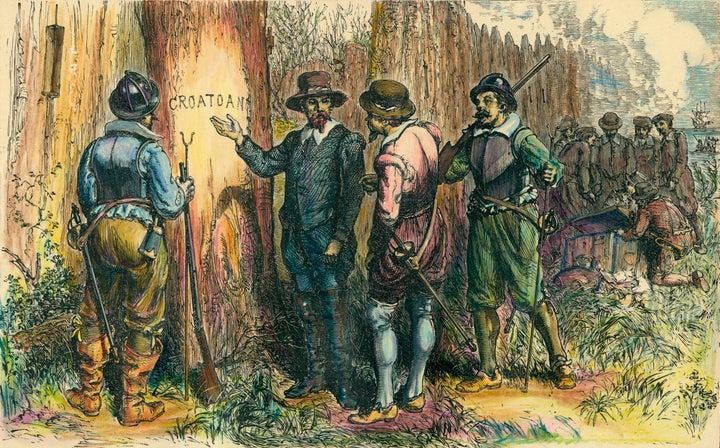 For those who slept through middle school history class, in the late 16th century, over 100 colonists disappeared from a North Carolina settlement overnight, only to leave behind a cryptic message carved into a fence that surrounded the village.
The reason behind their disappearance has never been substantiated. Some have theorized that the group fled to Croatoan Island off the coast of the colony, while others have speculated that a supernatural event was responsible. (If the rumors are true, we're guessing Ryan Murphy and co. are going with the latter). 
The other photos from the set that feature a colonial-era farmhouse, as well as the teasers for the new season released last month, seem to support this theory. 
"It's set in the present although with echoes of the past," he told Variety. "It's set in two time periods … but principally in the present."
Watch the six teasers below: 
Calling all HuffPost superfans!
Sign up for membership to become a founding member and help shape HuffPost's next chapter
BEFORE YOU GO
PHOTO GALLERY
"American Horror Story"