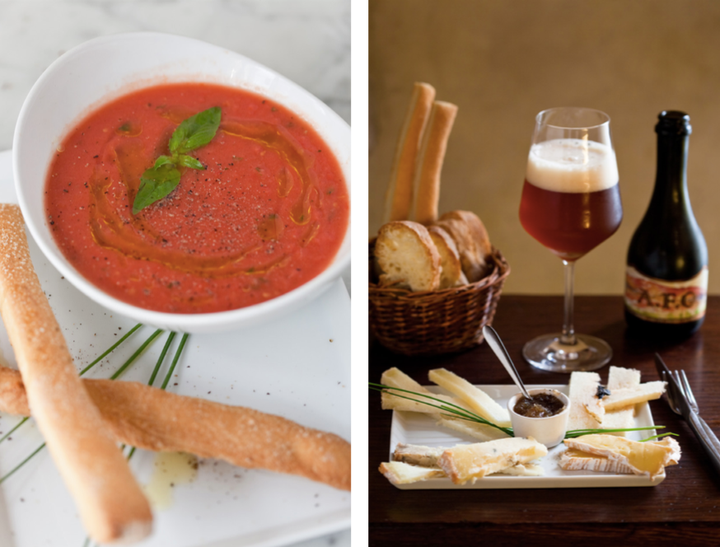 Once upon a time there were three kinds of restaurants: deluxe, with entertainment and cheap. But these orderly restaurant categories have now changed, multiplied and split up. In a country where people eat out more and more, here is a map of the new openings that bear in mind the new and fun ways of dining away from home.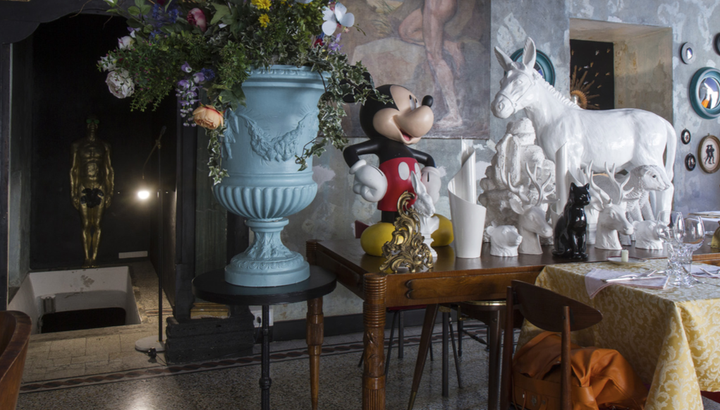 AN EMPORIUM ALL FOR ME
Shopping and then sitting down at a restaurant? This is the formula underlying the success of risto-markets – from Eataly to the Mercato Metropolitano in Milan, Mezzo in Bologna and Gourmeet in Naples – that have won over Italians in the wake of Expo 2015.
In addition to Farinetti's format, which has also arrived in Rome, a smaller movement has arisen in the capital: at Buff you can buy and eat products – all specially cooked – from a Calabrian farm, spreading the idea of "from producer to consumer."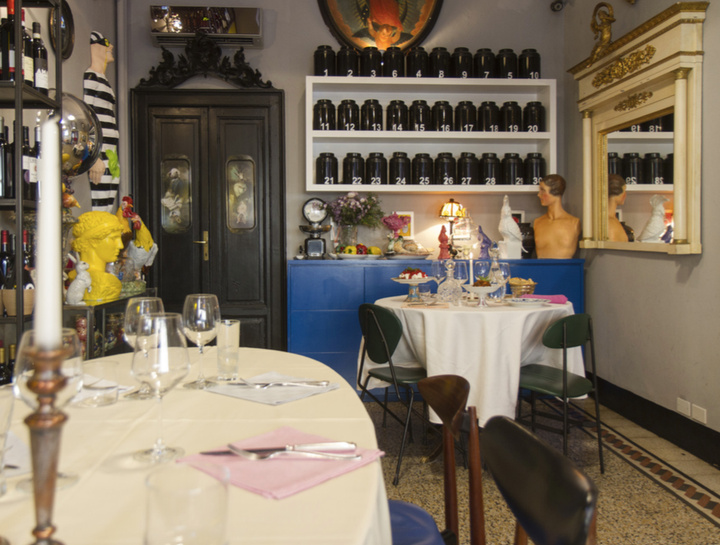 When you add up the whims of difficult customers, the
worries about not gaining weight, and the philosophy against waste, cocktail hour has turned into a business that satisfies consumers
by offering customized menus. In Milan you can go creative at the restaurants Tre Cristi and Contraste, recently opened by chef Matias Perdomo, where any combination (almost) is allowed.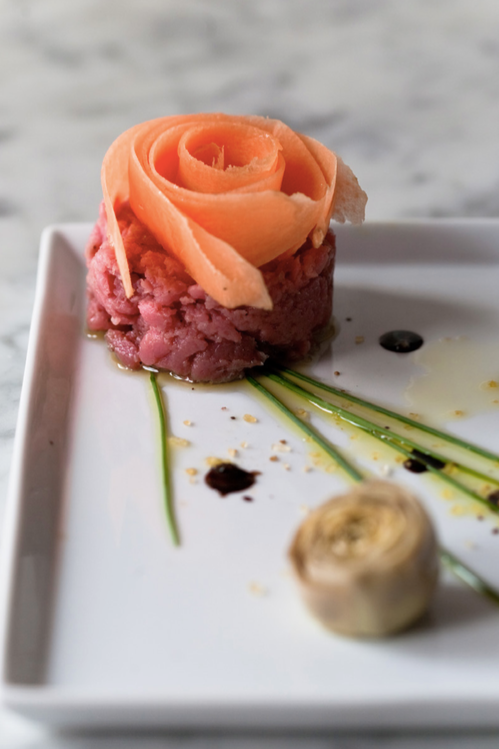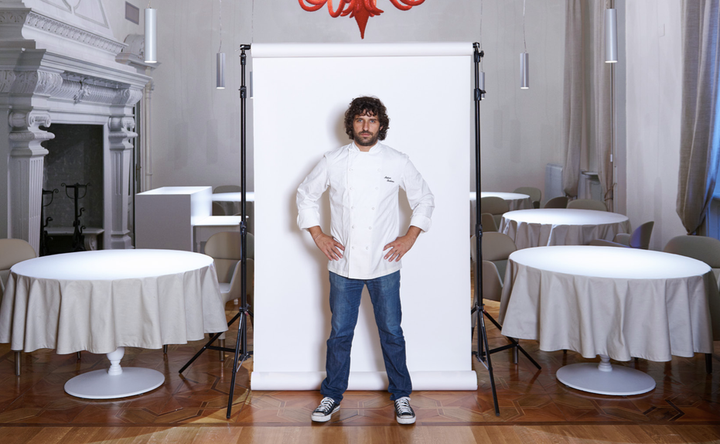 The revival of comfort
food has now arrived at unexpected places: the apartments in a period building (Cavoli a Merenda, in Milan, shows the
"hand" of one of Gualtiero Marchesi's students) and the old milkman's shop (at Latteria Trastevere in Rome, just launched by the Moreno Cedroni-Maria Liberati team), but there are also vintage recipes in the center, like Ov in Milan devoted entirely to eggs.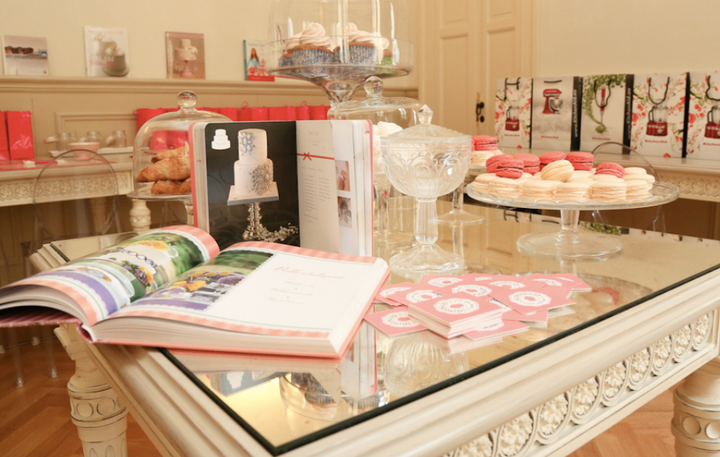 The huge number of square feet typical of the Eighties and Nineties has shrunk to mini-venues where you rub knees, and above all where quality makes you forget about cramped spaces or sharing the same long table. Among the tiny addresses attracting big crowds, in Milan there's Pacifico, run by the Peruvian Jaime Pesaque, and The Small, a mini-
bistro opened by designer Giancarlo Petriglia with Alessandro Lo Piccolo, with design items and modern collectibles that can be purchased. In Brescia you eat at a table that can seat a maximum of 10 people at the Officina Cucina with chef Andrea Mainardi, while in the province of Viterbo Mauro Carrazza bought a wine cellar in the historic district of Capranica and turned it into a delight for gourmets who don't love crowds: L'Antica Dimora.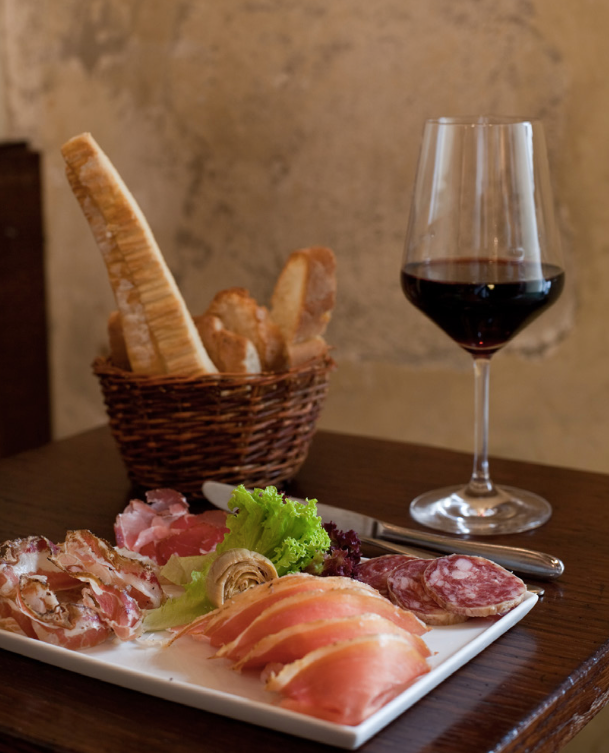 NOT THE USUAL BUFFET
From Milan to the rest of the country: the aperitif ritual needs room and becomes extra-large, satisfying an appetite for supper – and letting you save a little money too. The places where you can enjoy a nosh along with a glass of wine or a cocktail have become refined and specialized, also because the competition is ruthless. In Italy's happy- hour capital, Claudio's raw fish (Via Cusani 7) has set a trend (the same style of fish shop-winery is offered at Il pesce ubriaco, Via Melzo 28), but so has the platter of cheese and cold cuts at N'Ombra de Vin (Via San Marco 2), while Ceresio 7 (Via Ceresio 7) is glossier and more stylish. Happy hour suppers are also offered in Genoa (Bruschetteria Buon Gusto, Via san Sebastiano 44R), Florence (Il Santino for a romantic aperitif, Kitsch for group get-togethers) and Rome (Doppio Zero, Via Ostiense 68; Necci, Via Fanfulla da Lodi 68; Charlie vini e cucina, Via Flaminia 450/452).