 Remember when you first saw advertisements for "The Voice"? You probably wrote it off as a half-hearted copy of "American Idol" or deemed it a ploy by NBC to cash in on the success of the Fox/Simon Cowell mega-hit with its own low-quality, cobbled-together version.
Now, though, "The Voice" enjoys excellent ratings, challenging the stagnating "Idol" for primetime talent show dominance; the format, the featured hosts and the competitors have proved to be more enjoyable and more satisfying than those on "Idol." To many, the student, the late-arriver -- the ripoff -- has morphed into the superior product.
The rise of "The Voice" in the face of "Idol" is roughly analogous to the way Android has risen to compete with the iPhone, if not in sales than in critical acclaim. What was initially viewed as a shoddy copy of Apple's iOS, Android is now more regularly judged as a worthwhile competitor even by Apple's most staunch cheerleaders.
Android, and the manufacturers that produce Android smartphones, have been improving every year -- especially in 2012, with the introduction of Android Jelly Bean, the Samsung Galaxy S III, the HTC One X and the LG Nexus 4. What will Google and company come up with in 2013? How will these Blake Sheltons and Cee-Los of the tech world improve their smartphones this time around? In short: what can we expect from the world of Android in 2013?
Android has become associated with huge displays, thanks in part to the 4.8-inch Samsung Galaxy S III and 5.5-inch Samsung Galaxy Note II. Though some questioned whether there was any consumer appetite for such mammoth screens, those concerns have subsided as both devices have proved sales successes.
In 2013, expect for screens to continue to grow. From the Galaxy S IV (expected to be 4.99 inches) to the Galaxy Note III (expected to be 5.9 inches), Android should continue to corner the market on supersized smartphones. At this year's Consumer Electronics Show, we even saw an Android smartphone made by Chinese manufacturer Huawei that measured in at 6.1 inches. With Samsung's success peddling large phones, look for competing companies to go bigger, not smaller.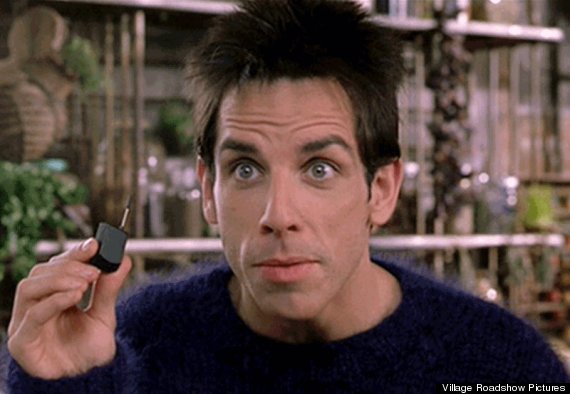 What it feels like to use an iPhone after using the Galaxy Note II for a few days.
QUAD-CORE, AND OCTA-CORE, PROCESSORS
In 2012, it was kind of a big deal when companies like HTC and Samsung introduced the first smartphones with quad-core, instead of dual-core, processors. This meant that smartphones could handle more tasks at once, hypothetically improving overall performance. The quad-core processor enabled features like Samsung's pop-up video player, which lets a user watch a movie in a small window while performing other tasks.
Look for the quad-core processor to become a standard feature on all top-of-the-line Android phones, and, if we're lucky, we might just see the first octa-core smartphones by the end of 2013. The Galaxy Note III is already rumored to be among the first.
A dream of mine -- and likely many a smartphone owner, given the glut of remote-control apps available -- is to toss away my television's remote and simply point my phone at the tube and use that as the clicker. Signs are emerging that this could soon be a reality, with no software download or set-top box purchase required.
Already we've seen the HTC One, revealed last month at an event in New York City, come equipped with an IR emitter, which means it's capable of manipulating the power, the volume, the channels and more on almost any television set. While we haven't heard any whispers of other smartphone manufacturers adding IR emitters to their own devices, it is encouraging that a major player like HTC would invest in one for its flagship phone. Perhaps other Android makers will follow suit and we'll never have to buy AA batteries again.
FURTHER MOVES TOWARD INDESTRUCTIBILITY
This year, expect more smartphones that you can run over with a car or use to hammer a nail or perform any other number of "Fear Factor" stunts. Sony's 2013 flagship, the Xperia Z, is waterproof, allowing for underwater photos and videos (and survival of drops in the swimming pool and toilet). In January, Corning unveiled its Gorilla Glass 3, which is insanely shatter-proof and will make its way onto devices by the middle of this year. And there have been rumors floating around that the next Nexus phone -- from Motorola, natch -- will be truly indestructible.
That's what we expect, broadly speaking, from Android this year. Now all you have to do is choose just one from an increasingly excellent crop.
Calling all HuffPost superfans!
Sign up for membership to become a founding member and help shape HuffPost's next chapter
BEFORE YOU GO
PHOTO GALLERY
How Android Got Better (And Better, And Better) In 2012