After a winter full of record snowfalls and bitter cold, here's a weather report that's sure to please all of you Disney Afternoon fans out there:
Life is about to get "like a hurricane" again in Duckburg.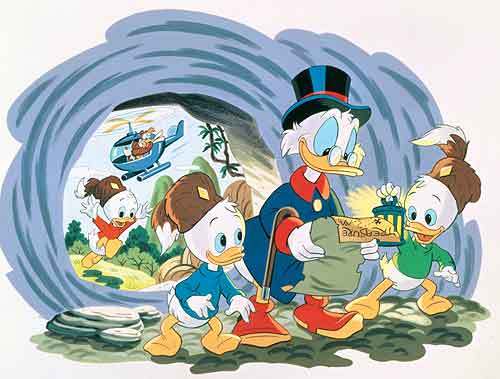 Yep. An all-new DuckTales, an animated comedy series based on the Emmy Award-winning series treasured by a generation of viewers, has been ordered for launch in 2017 on Disney XD channels around the world. Set to be produced by Disney Television Animation, this new series will once again feature that feathered tycoon / adventurer Scrooge McDuck, his plucky grandnephews Huey, Dewey and Louie, and -- of course -- "Unca" Donald Duck.
" DuckTales has a special place in Disney's TV animation history, it drew its inspiration from Disney Legend Carl Barks' comic books and through its storytelling and artistic showmanship, set an enduring standard for animated entertainment that connects with both kids and adults," said Marc Buhaj, Senior Vice President, Programming and General Manager, Disney XD. "Our new series will bring that same energy and adventurous spirit to a new generation."
Mind you, Disney's relaunch of this much-beloved Disney Afternoon series wasn't entirely unexpected. Ever since Capcom & Disney Interactive released that "DuckTales Remastered" game back in August of 2013 (Not to mention how Uncle Scrooge's Lucky Dime and Money Bin popped up as pieces of the Disney Infinity universe), there have been whispers that The Walt Disney Company was planning to return to Duckburg.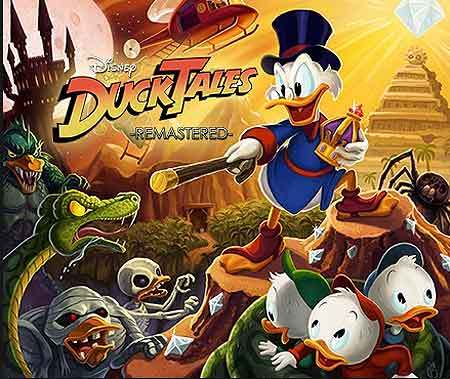 But today's announcement -- which confirms that not only will Scrooge and his family be back but virtually the entire original DuckTales supporting cast (As in: Scrooge's faithful butler, Duckworth; ingenious inventor Gyro Gearloose; crash-prone pilot Launchpad McQuack; Scrooge McDuck's arch-nemesis Flintheart Glomgold; greedy sorceress Magica DeSpell; Ma Beagle and her bumbling brood, the Beagle Boys. Not to mention the nephew's nanny Mrs. Beakley and her granddaughter Webbigail Vanderquack) -- is really more than fans of 1980s-era Disney Television Animation could have ever hoped for.
But as to whether this relaunch of DuckTales will be done in hand-drawn animation (which is what the original 100 episodes that Disney Television Animation produced from 1987-90 were done in) or in CG, or whether any of the veteran voice actors who originally voiced Duckburg residents (EX: Alan Young, June Foray, Tony Anselmo and Russi Taylor. To name just a few) will be asked back to return to voice these much-beloved characters for this next set of shows ... Disney Channel officials weren't willing to say. Not yet, anyway.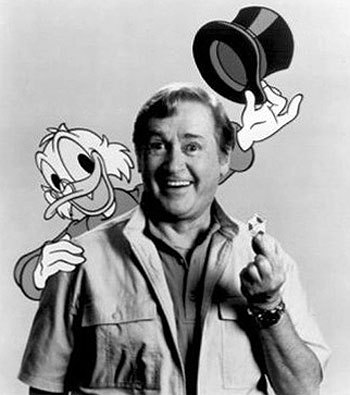 No matter. Just the fact that Uncle Scrooge & Co. will be popping up on Disney XD channels worldwide in 2017 to solve a mystery or rewrite history is enough to make even the most jaded television animation fan shout "Oooh Ooooh"!
Calling all HuffPost superfans!
Sign up for membership to become a founding member and help shape HuffPost's next chapter