Though some people roll their eyes at the contentious word in dating profiles, the creators of a new app called Sapio say there's much more to it.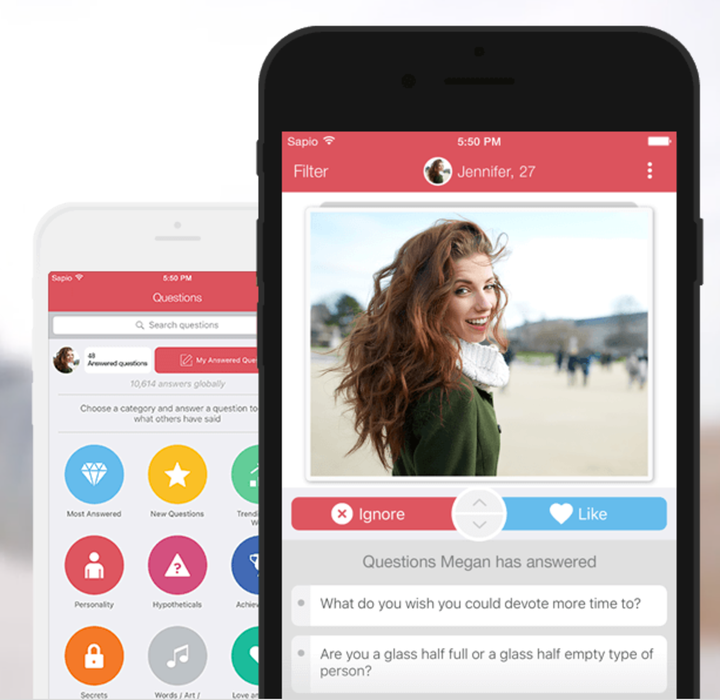 Kristin Tynski, her wife Kelsey Libert, her twin brother Dan Tysnki, and her brother-in-law Nick Santillo wanted to hone in on the specificity of the word with their app.
"Sapiosexuals can't be simply defined as people who are only attracted to the highly intelligent. They're attracted to someone based on a matching level of intelligence, interests, conversation, drive, sense of humor," Tynski told The Huffington Post. "For many, defining oneself as sapiosexual has become statement against the current status quo of hookup culture and superficiality, where looks are prized above all else."

Tynski elaborated that, in coming from an LGBTQ family, she wanted a dating app that wasn't only for straight people and that "focused more on the mind and the heart than simply on looks."
So, how does Sapio work exactly?
Like most other dating apps, it gives you the option to let it cull information about you from your Facebook profile or manually enter in your own. It's a lot busier than Tinder or Bumble, but isn't too overwhelming ― a few quick clicks and you can figure out your lay of the land. The swiping feature is essentially the same (left for pass, right for like) and if you like someone who also likes you, the messaging floodgates open.
The most notable facet of Sapio is the Question Explorer, which is filled with 300 open-ended questions in 21 categories ranging from "Hopes and Dreams," "Inside My Head," "Hypotheticals," "Achievements," and more.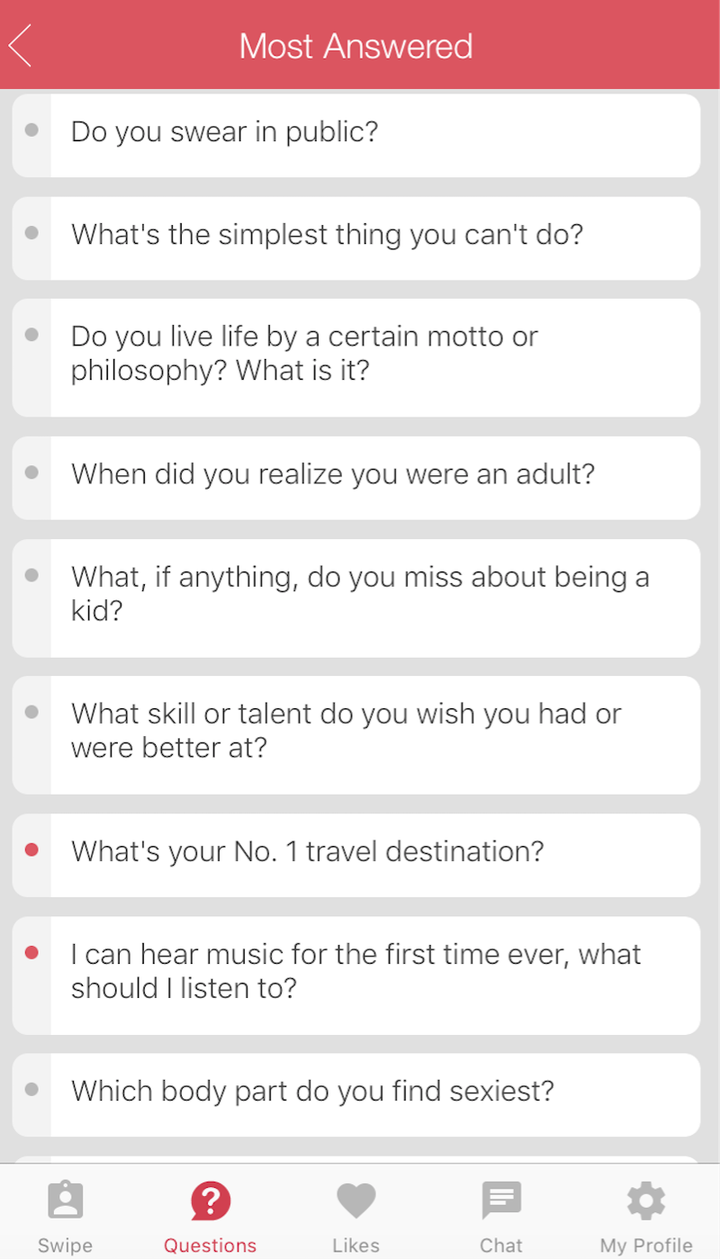 Tynski says that the more questions you answer, the more your visibility grows with others who care about the same things.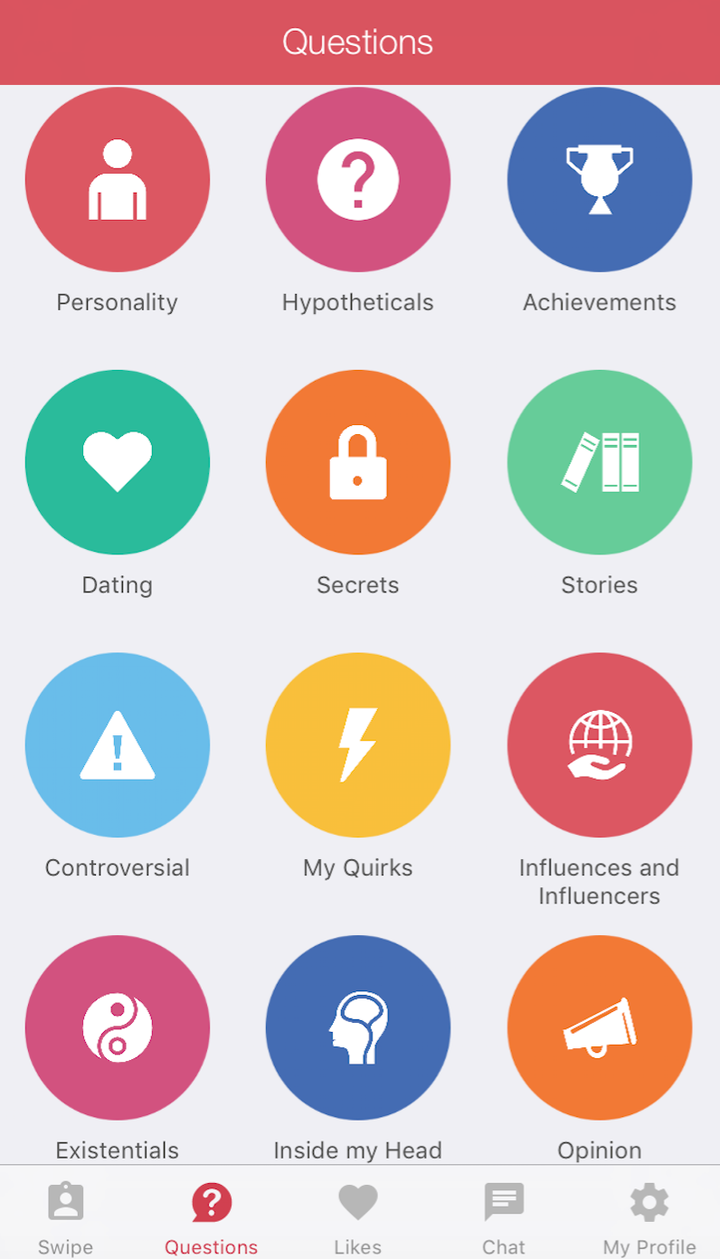 Also similar to OKCupid, the app gives users the ability to see a laundry list of judgment-makers beneath potential matches' photos ― height, ethnicity, education, smoking preferences, religious affiliation, etc.
Your options for gender include male, female, or non-binary. For your orientation preferences, the options are more extensive and include straight, gay, bisexual, sapiosexual, queer, and pansexual.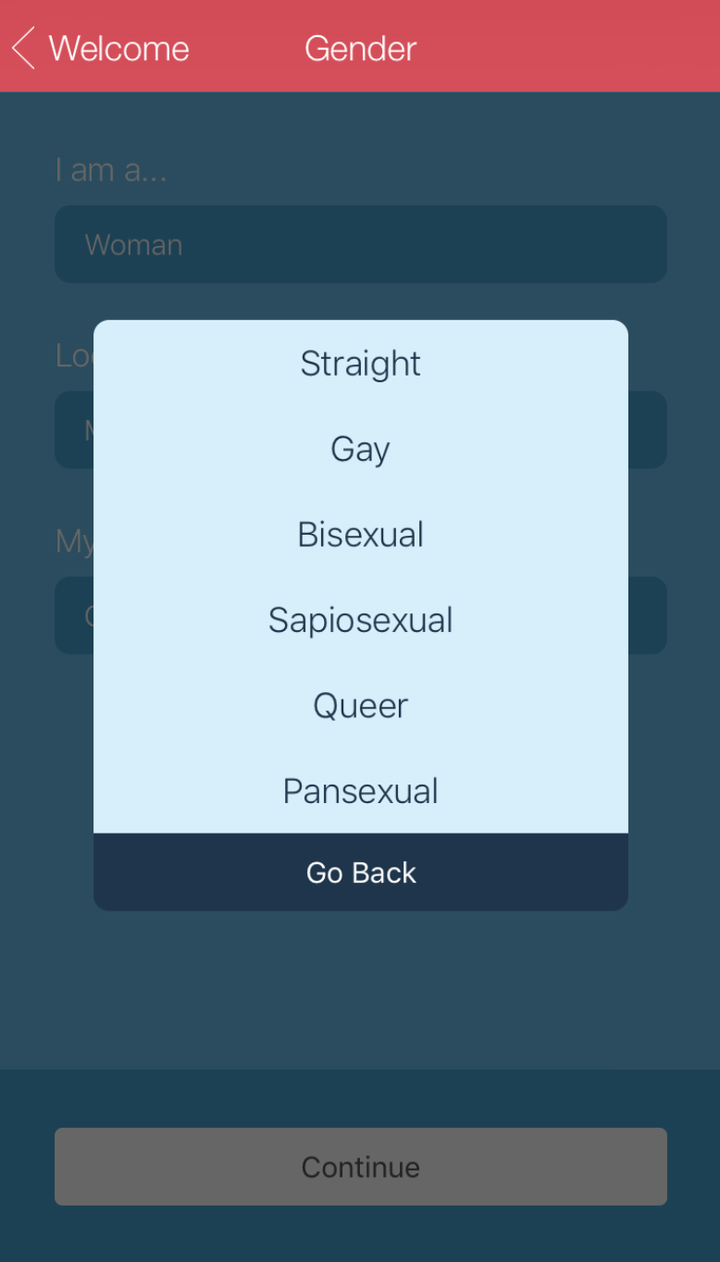 There's also a coin collector each user on Sapio has access to that gives the app a game-like experience.
Tynski says the largest segment of users are 25-35 years old and that the app is still growing. They're actively working on increasing their LGBTQ community on Sapio.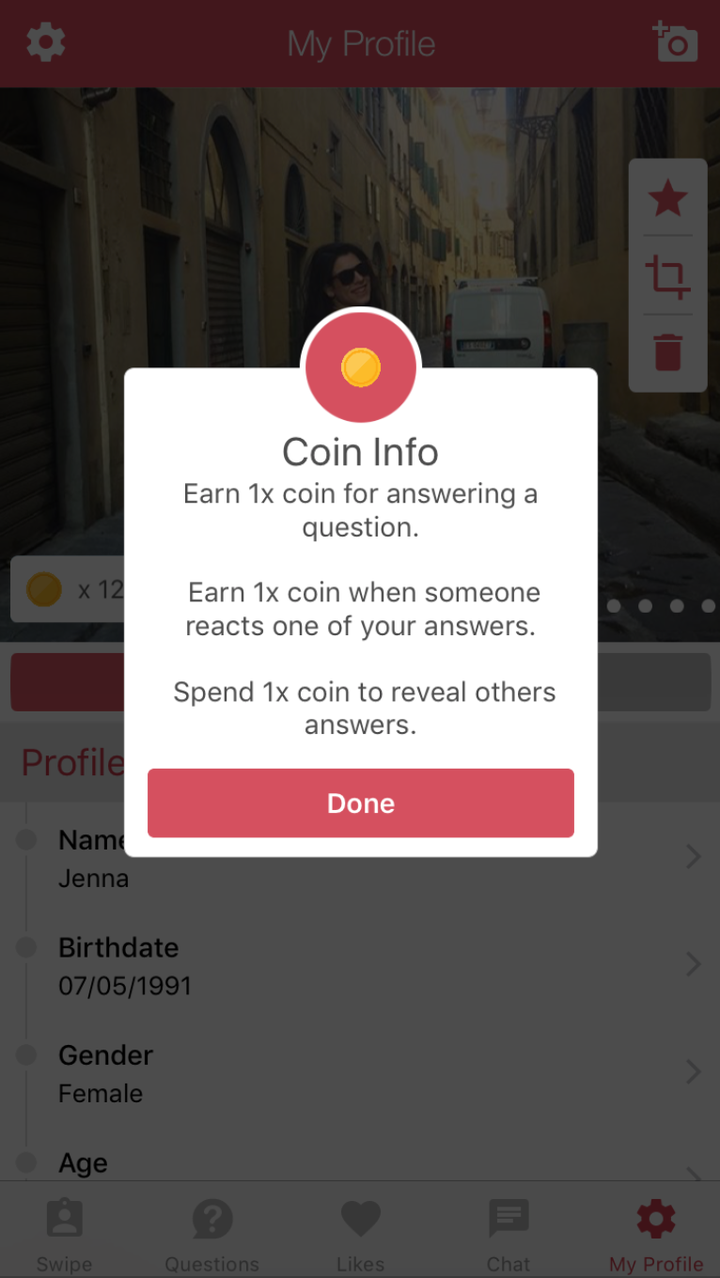 At worst, this is another garden-variety app that has good intentions to make a name for itself within a niche. At best, individuals ― of any gender and sexual preference ― can hope to find love with like-minded people.
Popular in the Community