• The new iPhone SE has a smaller, 4-inch screen.
• Pricing starts at $399 for the 16 GB model.
• It's available for preorder starting March 24; released in the U.S. on March 31.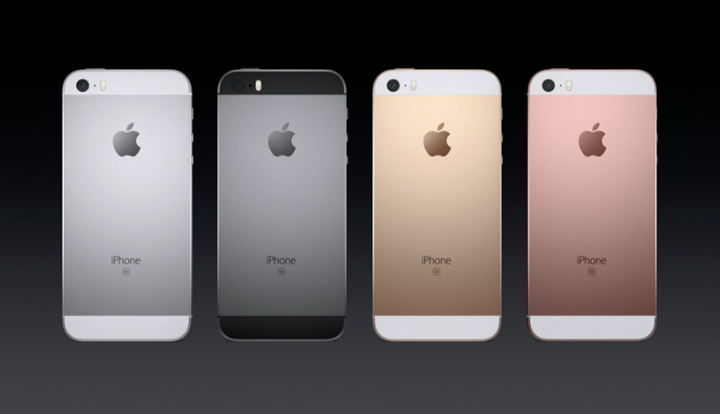 Apple Vice President Greg Joswiak announced a new iPhone on Monday at the company's keynote in Cupertino, California. And if you don't exactly have LeBron James-sized hands, you're going to love it.
The iPhone SE features a 4-inch screen that's smaller than most of the newer smartphones, which have trended larger in recent years. For comparison, the iPhone 6 sports a 4.7-inch display, and the iPhone 6 Plus has a 5.5-inch screen.
Joswiak said the new, smaller phone is just as powerful as the iPhone 6s. He also said the company sold over 30 million 4-inch iPhones in 2015.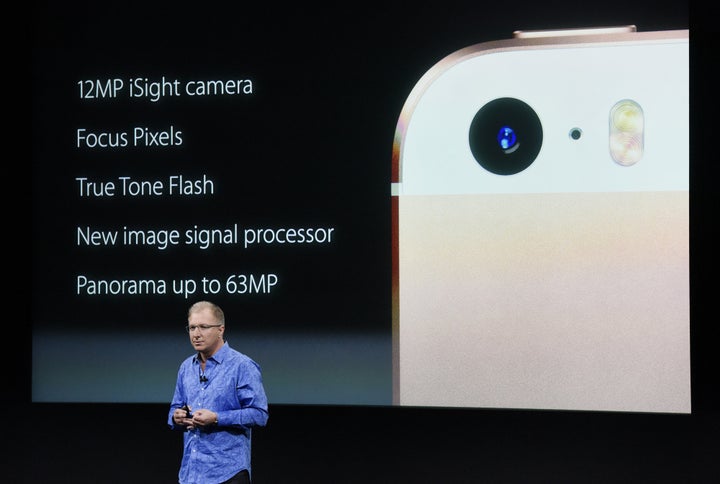 The new phone will have 13 hours of battery life while browsing on Wi-Fi and 14 hours of talk time -- a couple of hours better than the iPhone 6 family. Presumably, that smaller screen on the SE helps cut down on power usage.
The iPhone SE has the same 12-megapixel camera as its bigger brother, the 6s. That means customers will be able to view and take "live photos" in addition to 4K video.
On the front side of the phone, users will have a better "selfie" camera: the screen will flash white to illuminate your face as you take a picture.
Unlike its bigger brothers, however, the phone doesn't have a pressure-sensitive display or 3D Touch, as The Verge pointed out.
The Guardian described the iPhone SE as "basically an iPhone 5S body with the guts of an iPhone 6S inside." The iPhone 5 and 5s both had 4-inch screens.
The iPhone SE starts at $399 for the 16 GB model, making it the lowest introductory price for any iPhone. The 64 GB model will be $499. Customers on the four major carriers in the U.S. will likely have the option of getting the phone for free with a new two-year contract.
Pre-orders start March 24, with the phone actually being released in the U.S. on March 31. It will be in 100 countries by the end of May.
Alternatively, the company announced a $17-a-month "upgrade program" that allows you to trade in for a newer device at regular intervals — which could leave you trapped in Apple's cycle.
CORRECTION: An earlier version of this article incorrectly stated Apple CEO Tim Cook announced the new phone. Apple Vice President Greg Joswiak made the announcement.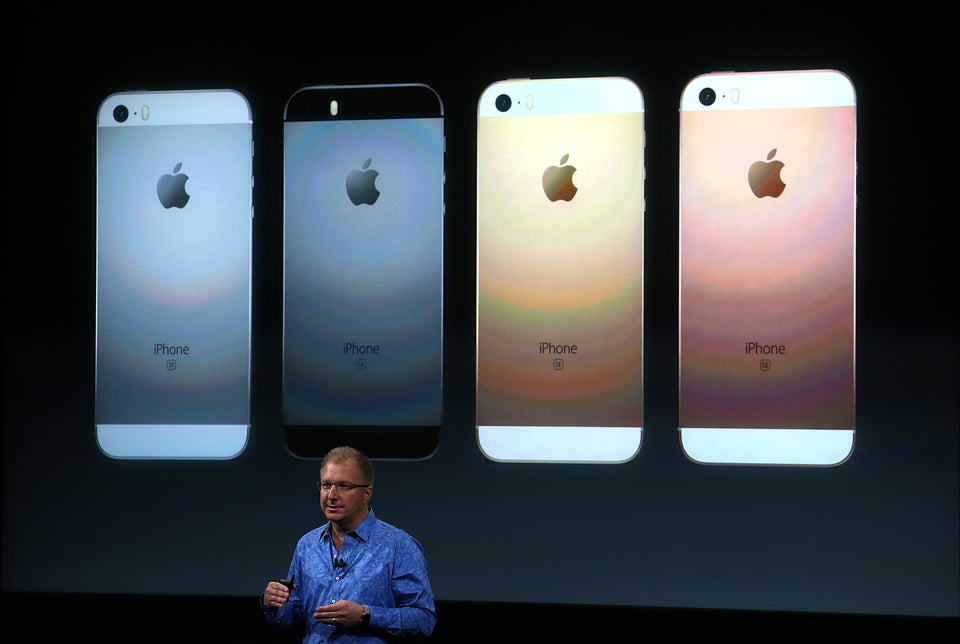 New Apple Products
Popular in the Community