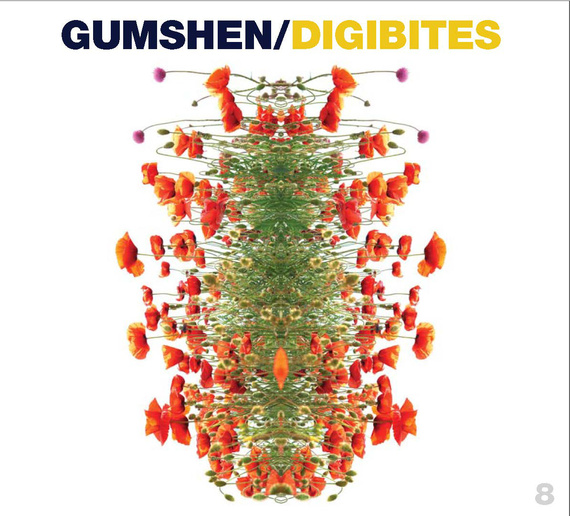 Just like in chemistry, biology, and even the food industry, fusion is inevitable. With the vast availability of sounds, musical fusion is reinventing and breaking down the concept of genres. With every main genre comes innumerable variations of sub-genres that are meant to more accurately describe the music. However, some acts are simply indescribably unique, fusing well known genres into their own sound.
With roots in prog and indie rock, Seattle-based four-piece band Gumshen has been striving to create a truly one of a kind sound. They have achieved their goal by elegantly swan diving into the world of EDM and electronica. Finding inspiration in a diverse array of influences such as Pink Floyd, Chromeo, Hot Chip, LCD Soundsystem, and many more, Gumshen is forging their own trail in a genre-based world. They have been churning out releases since 2007 and are only just beginnining to tap into their musical potential. Gumshen's journey has just begun.
Comprised of Ron Hippie on vocals, keyboards, guitars, soft synths, percussion, and Theremin; Jan Ciganik on guitars, vocals, and soft synth; Dennis McCoy on drums, vocals, soft synth, and keyboards; and Chip Reno on bass, vocals, and soft synth, Gumshen provides the rich sound of a full quartet band with the thumping beats of electronic music. A group known for their fearless experimentation and willingness to do "whatever the song requires," their eccentric live show matches their sound.
Adorned in illuminated clothing and with no shortage of glowsticks, Gumshen is as much of a live experience as they are a unique sound. High energy and exciting visuals engage their fans, bringing them into a Technicolor world of softly glowing light. They have garnered acclaim for their live performances at events such as Seattle Hempfest, Rock & Roll Marathon, and Bite of Seattle with artists such as Minus the Bear and the Presidents. Last year, Nanobot Rock Reviews voted Gumshen in the top 10 discoveries of 2014.
Their newest 10-track album DIGIBITES was released on April 1st, 2015 and boasts sounds of synthpop, electronic, funk with hints of prog rock. Produced by DigiPhobe, Gumshen's DIGIBITES is the sound of a band doing what makes them happy. Their sound fusions are exciting and dance-worthy, and with a unique stage presence to boot, Gumshen is an all-inclusive experience that is quickly gaining followers. Creating music that is a reflection of who they are instead of what they think people want is what makes their sound so magnetic.
When multiple styles of music fuse together, so do people. By incorporating different sounds, it attracts a colorful fan base from multiple walks of life. Music possesses the power to unite. Unity creates friendship and friendship extinguishes animosity. By creating music that makes them happy, Gumshen in turn radiates this happiness upon their fans. Their positive vibrations attract their followers without the use of gimmicks and without sacrificing authenticity. A truly original group of musicians, Gumshen's DIGIBITES will keep your feet dancing, your blood pumping, and your heart happy.
Popular in the Community