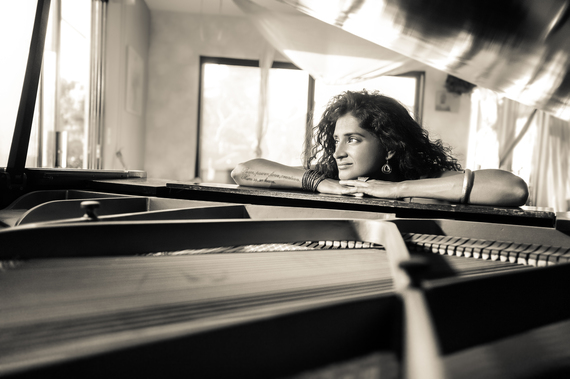 Traveling can evoke innovations and creations unlike any other muse. The inundation of new interactions, challenges, textures, tastes, sights, smells and sounds awaken the spirit. Singer, songwriter, and healer, Meniyka Kiravell, has dipped the quill of her mind into the bottomless inkwell of travel. With her quill dripping in inspiration, she created the album Vaudevellia!
Growing up just outside of Detroit, Michigan, she immersed herself in fantasy books and tall tales which bore a love of storytelling and theater. It was not until her time spent at the University of Michigan at Ann Arbor, however, that she discovered her love and talent for music. Playing in a number of indie bands as well as DJing on her college radio station, she found a passion for many genres of music, constantly exploring new sonic landscapes. "I was into everything I could get my hands on," says Kiravell. "I'd rock Alice Coltrane one minute and Tchaikovsky the next."
With the seed of music already planted in her mind, she left her Midwestern home to see the world. Over the course of a decade, she visited over 40 countries, surfing azure seas, broadening her musical influences, and discovering healing techniques from various cultures. She began using her newfound knowledge of healing on herself and experienced successful results. Kiravell eventually settled and found a home in Australia and planned to establish a residency there when her mother fell ill with crippling migraines. When she returned to the U.S., Kiravell employed the healing techniques she had learned on her travels, including Bowen Bodywork, and cured her mother's ailment.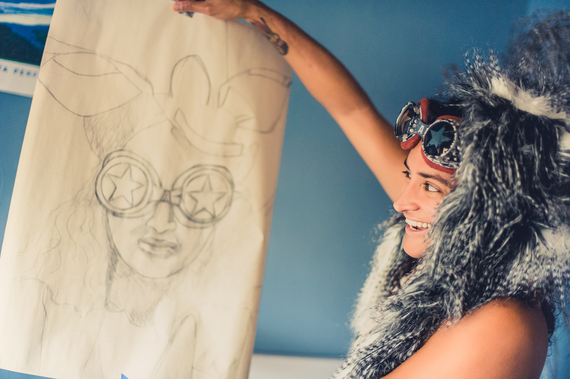 Re-connecting with her family through healing became a great inspiration for Kiravell, infusing her spirit with a fresh perspective. Her healing capabilities paired with the sonic discoveries of travel, nourished the musical seed in her mind which soon flourished into Vaudevellia! Translating her experiences into sound, the largely jazz-based Vaudevellia! takes the listener on a journey through Kiravell's personal life story.
Now established in San Diego, Kiravell's debut release is also infused with many elements of the world music she experienced on her travels. Her poetic and poignant lyrics describe the cosmic perspective in which she sees the world around her. It is apparent in this album that Kiravell approaches her music with appreciation, humility and an open heart. Playing piano, keys and strings, the opening track "Pache Mama" is a song of reverence for the South American goddess of earth and time, Pachamama. Using worldly percussion and rhythm, the mind is transported to the lush valleys and verdant rainforests of the South American landscape.
Releasing all the songs on the album separately, Kiravell included unique album art and a written vignette about her intentions and motivations behind each track. Vaudevellia! is a well-crafted musical experience that is both humble and extraordinary. Her tales do not preach or teach, and yet somehow we learn from listening. Kiravell expresses her love for all things creative and hopes that this album will be received in the same way.
Popular in the Community