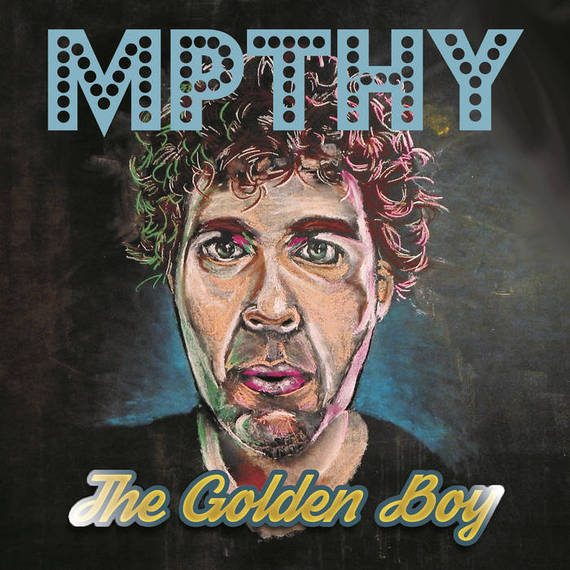 Bringing back the emotive sounds of 1980s and 1990s bands such as The Cure and Depeche Mode is MPTHY, an electro-pop project based out of Boston, Massachusetts. MPTHY's latest record, The Golden Boy, is twelve tracks of nostalgic new wave. His goal is for his music to resonate deeply within the listener through lyrical candor and catchy sound.
Though a seemingly strange pairing, MPTHY is actually a career scientist who happens to play electro-pop music. Much like he prepares experiments in the lab, he prepares songs in his studio. Arts and sciences have long since had a deep connection, with a blurred line between the two. He uses a precise methodology to create his music from concept to finish, with plenty of revisions, frustrations, and trials and errors in between. With a background in science, he is definitely familiar with patience.
Growing up as an introvert, MPTHY began playing music at 14 with the intent of overcoming his demons. Though it only worked to an extent, he began to fall in love with the beauty of writing and performing. Several years later, he released his debut studio album which received mild success and got the attention of a small record label. He was quickly signed and did a world tour, his first brush with the musician lifestyle. When he returned to the studio to produce his second album, he decided to change his sound. Unfortunately, the label did not approve and they dropped him almost immediately. Feeling dejected, he sold all of his instruments, forcing music to remain dormant in his soul for years.
Years later, he awoke his musical spirit and joined a band called Pleasant Sweaters, consisting mostly of other scientists. After a brief stint with the band, they peacefully went their separate ways but this experience brought music back into his life. He put out another solo EP titled Impossible Space capturing dynamically flowing, dark-wave, shoe-gaze music. The Golden Boy brings us back to the present, where he has taken many elements from the various styles throughout his musical journey and combined them into one cohesive sound. Through his many experiments in sound, he has finally arrived at one signature conclusion. He utilizes many textures and layers to create music that is both evocative and catchy.
MPTHY's career both as a musician and a scientist are linked by the passion to create, design, experiment and believe. Having found the strength to remain loyal to the ups downs of music creation, he is already working on a new EP, an operetta, and a musical adaptation of a German play/film from the 1970s. For MPTHY, music is here to stay.
Calling all HuffPost superfans!
Sign up for membership to become a founding member and help shape HuffPost's next chapter