Halloween may be over but some people find ways to celebrate it year round. Los Angeles native Mystic Pete is not only a lover of All Hallow's Eve but has found a way to incorporate it into his strange yet spiritual music. Blending elements from pop, electronic dance music, world music, and spooky Halloween verbiage, Mystic Pete has created a truly one-of-a-kind sound that has not yet, and might never be, mimicked.
Deeply spiritual, edgy, and even comedic at times, his album BassPop is an amalgamation of sounds borrowed from the many recesses of his colorful mind. Artfully executed, there is something intriguing about Mystic Pete that is difficult to verbalize, it can only be experienced while listening to his creations. The track "Halloween Night (Shiva Shakti)" provides ancient Eastern yogic ideas with upbeat electronic dance-pop as its vessel. Both spiritual and silly, this track takes a bit of getting used to, but once one begins to understand the mysticism of his music and the complexities of his mind, the album slowly begins to align and make sense.
Mystic Pete is not just a producer, but also a radio host, author, humorist, cellist, vocalist, and teacher of mysticism. He draws his creativity from deep within which is what draws the listener into his productions. He has hosted the radio show "In A Dream" on 88.9FM KXLU in Los Angeles for over five years which features house, trance, techno, electro, drum 'n' bass, EDM, trap, world, and conscious groove while constantly supporting the DJ community. "In A Dream" plays every Saturday at midnight PST.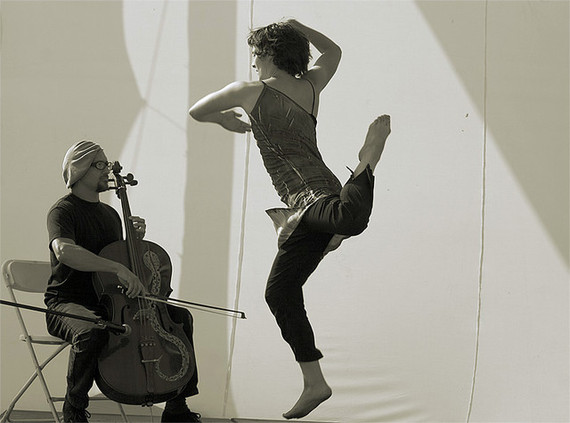 In addition to BassPop, Mystic Pete has also produced a popular album for yoga and meditation called Deep Self which features luscious cello and transcendent chanting. Always a supporter of all forms of creative expression, he has organized events internationally connecting spirituality and the arts through music, dance, storytelling and writing. His offbeat and humorous book titled Mystic Pete Chronicles delves into various topics including the sex and God connection, stretching time like taffy, spinning the money wheels, surfing the Eroto-Astral realms, and laughing your way to mystical power. Heavily emphasized on sex and mysticism, his book was crafted only for the most open of minds.
A sensual feast of sonic energy, BassPop is a strange and special journey into the mind of Mystic Pete. BassPop also possesses similar elements to Deep Self, combining a meditative ideology with popular dance music. Tracks like "Bad Kill (Kali Murder Ballad)" and "The Lovers (Hare Ram)" utilize the resonance of Kirtan chanting, connecting the listener to the music on a vibratory level. Mystic Pete has woven together a colorful tapestry of sound, senses, spirituality, mysticism, sexuality, and philosophy which hangs gracefully on the walls of our mind.
Calling all HuffPost superfans!
Sign up for membership to become a founding member and help shape HuffPost's next chapter