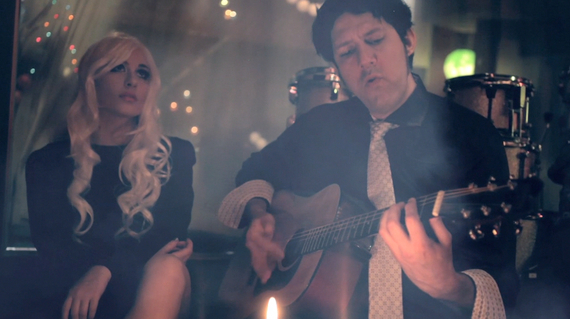 Seattle has always had a finger on the pulse of alternative music. From Bing Crosby to Jimi Hendrix to Nirvana (although technically from Aberdeen but more significantly connected to Seattle), the city has played a large part in the evolution of music. Soon to be a part of this history, electro-industrial group RxGF is forging its own dark path through the music world.
Since 2011, producer John Morgan Reilly has spent two albums experimenting with various sounds. Just like the history of many bands, he has had contributions from several different musicians. His first two albums were created with prolific co-producer Jonathan Plum. 2011's The Art of Splitting consisted of a much heavier, guitar focused sound. In 2012, electronic music began to creep its way into their tracks creating the electro-folk album All Blade No Handle. After auditioning for female vocalists for over a year, in 2013 John Morgan Reilly discovered the singer who was the final wavelength their sound was missing. Angeline Schaaf's deep, brooding voice painted an image for Reilly that fit fortuitously with his unfolding vision.
After recording a single with Schaaf titled "Belladonna Dream" in 2013, there was no question that it was time to record a new album. Any Other Way is the album recorded with Schaaf, Reilly and Plum that would mark the beginning of their meteoric ascent to aural greatness. Upon first listen, Any Other Way evoked feelings of a post-apocalyptic sci-fi wonderland. Like something out of a Philip K. Dick novel, they are a timeless entity that is a synthesis of the past, present and future. Reminiscent of Siouxsie and the Banshees, Goblin and The Kinfe, RxGF blends elements from dark wave, dark disco, industrial, tekno and trip hop to create their own unique sonic landscape. Vibrating electronic beats paired with Schaaf's sanguine vocals have been provoking a stimulating response from audiences. When asked about their new record, Any Other Way, Reilly replied:
"Imagine the Superstar Destroyer, a monolithic and dirty old space ship several kilometers long lumbering through space at light speed. That's the feel and the sound of many of these new songs. You have these dark electronic layers with huge drums and dirtied-up vocals. Nothing is clean. The circuitry still works but the protective coating has melted...the wiring is a bit charred up everywhere and that's by design. The closest to commercial mainstream we get could be likened to Princess Leia and Han Solo operating the Millennium Falcon. It may not be cosmetically perfect, but it will hit light speed in hyper drive operated by two like-minded pilots with very different artistic backgrounds. I'm proud that this record won't be too familiar of a sound to anything that's out there right now, and hopefully it will stretch the listener's imagination and give them some insight into what's possible when you blend together diametrically opposing sounds and ideas. I believe that what we're doing here is innovative and I'm excited to continue our deep space exploration with this sound."

Any Other Way is a more than just a transcendental, electro-grunge album. It is a record that must be listened to and not just heard. While the dark and looming instrumentals set the tone of the album, the more you listen, the more you realize the true depth of their creations. Like the radicals of the punk generation, their lyrics are a social commentary on the complacent world in which we live. The track "Things That Go Bang" is an example of their serious criticism on the tyranny of government. The track opens with the lyric, "the fate of the American Republic is now sealed." A very realistic outlook on the lobotomization of the population, RxGF is using their music not just as an expression of creation but as a voice for the downtrodden, the awake and the active. They discuss spiritual warfare, death, demons and the darkness that lies within us all. Their music is not a downer, but an eye-opener. In a world of lies and despotism, finding artists who not only have something to say but an audience that will listen is an equation for evolution. Music that evokes love can soothe the world, but music that evokes awareness can change the world.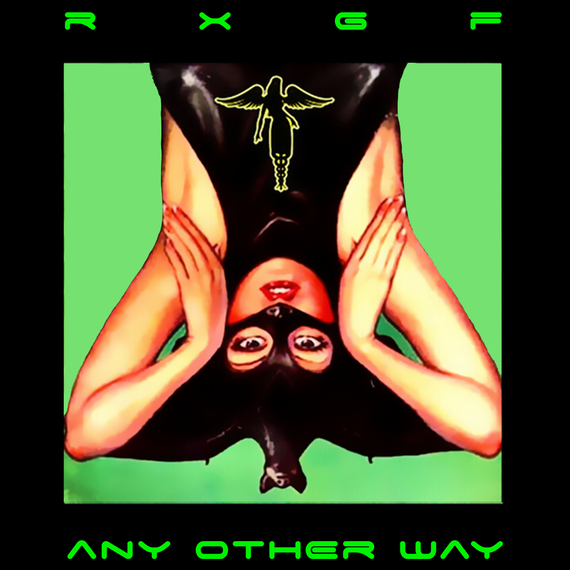 Popular in the Community