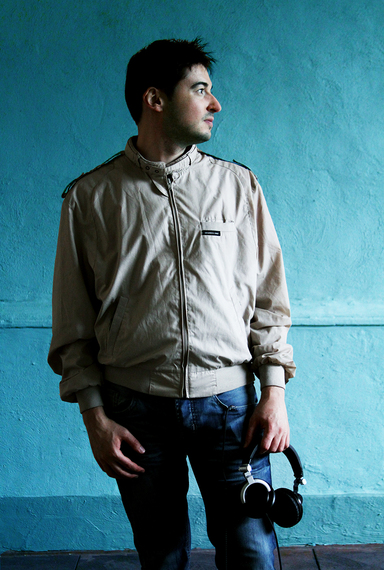 Music is a selfless, living organism that grows and evolves, always giving and never taking, even in the face of criticism. Its evolution has spanned the history of mankind, awakening our auditory cortex like a desert flower in bloom. From tribal drum beats to Mozart's piano concertos, music creates a space where simplicity and complexity are equal. One solitary beat can move someone just as easily and powerfully as a symphony. New York based classical composer and electronic music producer Adam Reifsteck is set to release his new EP Horizon on May 12, 2015. His studio alias, Sonic Fear, has been garnering attention in not only the EDM community but also the classical music community.
Receiving an M.M. from Western Michigan University and a B.M. from Duquesne University, Reifsteck's fine-tuned craft has earned him several accolades. His original compositions have been performed by Attacca Quartet, Cadillac Moon Ensemble, Duquesne University Chamber Singers, Flutronix, Gaudete Brass Quintet, Mana Saxophone Quartet and Western Michigan University Chorale. In addition to releasing Horizon on May 12th, he is currently working on a new clarinet quartet commissioned by the Chicago Clarinet Ensemble. His compositions are a testament to the timelessness of classical music, keeping it alive within the millennial generation.
Though passionately immersed in the world of clarinets and quartets, Reifsteck has also found a home in the world of electronic music. With a background in music technology, Reifsteck's transition from classical to electronic music was as seamless as a crystal ball.
Horizon visits many facets of the EDM spectrum. From dancefloor-ready beats and hypnotic trance to meditative and thought-provoking downtempo, Sonic Fear paints vivid soundscapes in a symphony of color.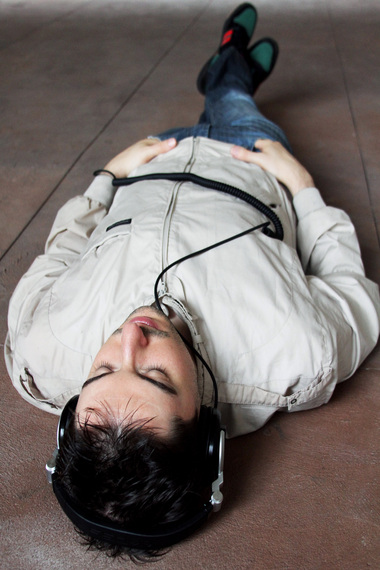 In addition to being a classical-composing, electronic-music-producer, Reifsteck has recently launched his own record label, Teknofonic Recordings. Horizon will debut on Teknofonic Recordings as the label's first release. Reifsteck's goal is to create a place for other genre-bending artists to discover their sound, reach new audiences, and most importantly, be heard. 2015 looks to be a big year for Reifsteck as he is also working on a contemporary classical piece titled Fragmented Fractals as well as creating an interactive iPhone app that engages listeners on both audio and visual levels.
The artistry of EDM has been under scrutiny since its inception. Like all new genres of music, however, it has not only flourished in spite of criticism, but has evolved from it, finally becoming a respected style of music. The Beatles were once hated as angry protesters burned their records in the streets. Now they are considered the greatest rock band of all time. Sonic Fear is among the many talented electronic artists who are changing the misconceptions of the genre. His classical influence and ear for music is apparent in his mesmerizing beats and ethereal melodies. There is nothing but light on Sonic Fear's horizon.
Sonic Fear paints a soundscape that is as sweeping as a velvety meadow and as pulsating as a lover's heartbeat. Sound needs no rest, food, love or companionship to exist. It simply is, even if we are not there to hear it. It is when we manipulate sound into music, however, that it needs us to exist. Those who create music, speak the language of the soul. Those who hear music, keep this language alive.
REAL LIFE. REAL NEWS. REAL VOICES.
Help us tell more of the stories that matter from voices that too often remain unheard.