http://images.huffingtonpost.com/2015-10-24-1445654119-7021775-CoverArt.JPG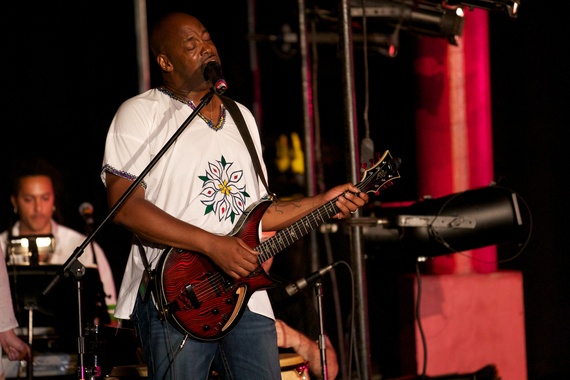 When music is created with a cause, it is heard with a different intent. Some artists find their inspiration through love and happiness while others find it in times of anguish and social upheaval. Hailing from New York is world renowned blues artist Tomás Doncker with his upcoming album, The Mess We Made. This racially charged and paradigm-shifting record is a testament to his unwavering political views and decades of work in the music industry. "It all started on the day of the Charleston Massacre," explains Doncker. "The heinous events which occurred on June 17th, 2015 pushed me over the edge. I was overwhelmed with rage, hatred, confusion and disillusionment... so, in a selfish attempt to maintain my own sanity, I did the only thing I could do -- write about it."
Four days after the massacre, Doncker had already written four songs and within ten days, had recorded all eight tracks that would comprise The Mess We Made. Writing this album was a cathartic experience for Doncker and will be for his listeners upon its release on November 3rd. It not only captures the harrowing realities of modern America but also serves as a beacon of awareness showing that there are still artists creating music with a message.
Yes, It does feel like I've only put a band-aid on this bullet wound, a sonic salve to temporarily ease the sting. Maybe one day the bleeding will stop... Maybe... One day... - Tomás Doncker
Doncker's musical history began in New York's downtown "No Wave" scene of the early 1980s where he was involved with groups such as James Chance & The Contortions, Defunkt, and J. Walter Negro & The Loose Jointz, just to name a few. Skilled in vocals, guitar, bass and keys, his talents eventually led him on an international tour, recording in Japan with jazz pianist Masabumi Kikuchi as well as producing studio and songwriting sessions with Bootsy Collins, Yoko Ono, The Itals and Grammy Award-winning producer, Prince Charles Alexander. Since then, Doncker contiued to collaborate and work with iconic artists such as Ivan Neville, Bonnie Raitt, Corey Glover of Living Colour, Amp Fiddler of Parliament and Pulitzer Prize-winning poet, Yusef Komunyakaa.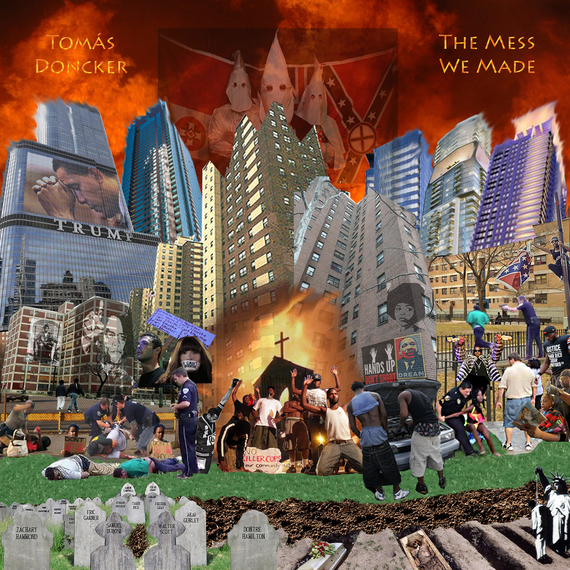 His vast talents began to find their way to the ears of many cultures and in 2010, Doncker performed for the first time in China in front of an audience of over 100,000 as a headlining act for the Shanghai Folk Festival. All of his most recent work as a singer-songwriter and producer is focusing more on a broader musical vision that he dubbed global-soul. Inspired by the musical styles of East and West Africa as well as the Caribbean, Doncker's sound is a modern retelling of timeless world genres.
Doncker's talents do not end in the recording studio. On July 8th, 2014, he released a full length tribute album titled Moanin' At Midnight: The Howlin' Wolf Project which received widespread acclaim and is now being developed into a multimedia performance concert. His musical prowess is pervasive to all avenues of art as he freely expresses moments of anguish in the hopes of bettering American culture.
While Doncker is already an extremely accomplished artist, The Mess We Made promises to be his most impactful creation to date, drawing from the peril of America and reaching out to those who have experienced it the most. Though touching on the darker side of humanity, the track "Church is Burning Down" has an upbeat, gospel-groove style sound that is uplifting in cadence though heavy in lyrics. Doncker is a musical activist and The Mess We Made is his manifesto.
Calling all HuffPost superfans!
Sign up for membership to become a founding member and help shape HuffPost's next chapter