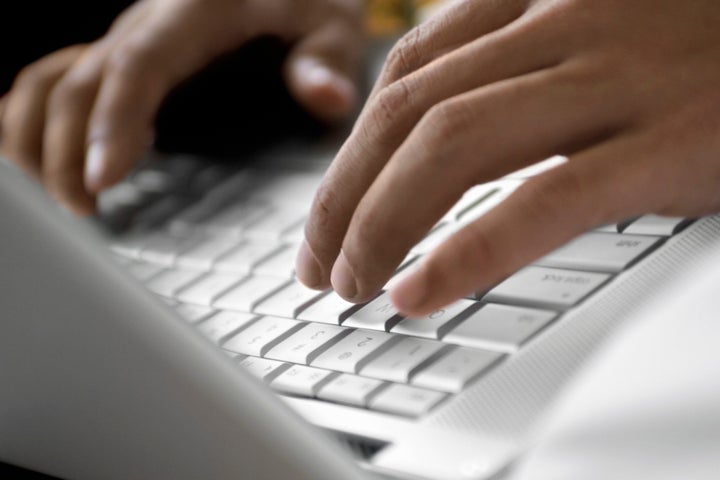 An international initiative has brought together journalists of all nationalities, faiths and beliefs in order to boost religion reporting.
It was only on the last night -- which happened to coincide with my birthday -- that the significance of what we had achieved truly dawned on me.
I was participating in a conference in the picturesque Italian village of Bellagio and had only just met most of those suddenly forced to celebrate my special day, but as they brought out the cake laden with strawberries and started singing happy birthday (in multiple languages) the joy we all shared was genuine.
Over the previous four days, March 20-24, some surprising bonds had been formed between the 25 participants, journalists from six continents, 23 countries and representing a multitude of faiths and opinions.
Our goal had been to create an international association for journalists covering religion, not to promote any kind of beliefs but to encourage fairer treatment of the thorny subject in the global media and somehow boost the status in newsrooms of those who focus on this issue alone.
Despite all our differences -- linguistic, nationalistic, religious and political -- just hours before my impromptu birthday bash began, that is exactly what we had accomplished in formally inaugurating the International Association of Religion Journalists (IARJ).
The main driving force behind the initiative was long-time U.S. journalist David Briggs, who for the better part of eight years had been trying to establish such a global association similar to an existing entity for American journalists.
His luck turned around only recently when he formed an alliance with the International Center for Journalists (ICFJ) in Washington D.C. and the Association of Religious Data Archives (ARDA); the two organizations helped to make his dream a reality.
Brigg's approach to the new body formed in Italy was very clear, he wanted a professional journalistic organization that would provide concise and impartial information on world religions, religious issues and access to essential contacts, as well as to connect media people dealing with the subject all over the world.
He told those gathered that even though we live in a global society, international understanding of religion is weak. Briggs said that with the help of the association that issue would hopefully be addressed.
Most of our time in Bellagio was spent in deep discussion about how the association in its final format should look and feel. We also had plenty of time to learn from each other, debating theological issues, conflicts and the numerous challenges facing journalists covering religion.
We heard from journalists in Asia and the Middle East, who said they struggled to even broach the subject that is considered so taboo in their societies, and from Western journalists, who highlighted the deep misunderstandings between different faiths.
There were those who were also quick to underscore the differences between religion journalists or those who write about religion and religious journalists, those who use the craft to promote their own beliefs.
"I have seen many alleged religion reporters who do not respect the journalism profession," commented Spanish journalist Maria-Paz López, who was appointed the first IARJ chairperson in the meeting's closing session.
A religion reporter of 12 years, six of which she spent in the Vatican, Lopez added: "There are journalists who advocate for religion and not journalism, I hope this association can change this and give credibility to religion reporting."
Boosting the importance of religion reporting and advocating support for those prevented or persecuted for writing about it was certainly a point that almost all those present agreed to be an essential element of the IARJ's mission.
There were, however, some practicalities that divided the association's 25 founders. One was how to elect the steering committee, whose job it will be in the coming months to ease the association to life.
The idea was to make it as diverse as possible, without allowing any political, religious or national conflict to taint its make-up. However, some pointed out that if a representative of one nationality or religion was included or excluded that could impact other members, funders and even the IARJ's credibility.
While such sectarianism was not lost on those present, journalistic integrity, professionalism and logic won out and those behind the IARJ unequivocally agreed that fostering understanding would be the association's central goal.
Related
Popular in the Community