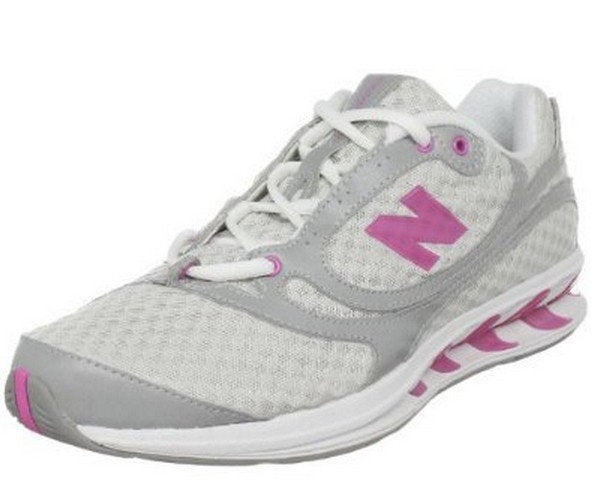 People who didn't get that tight butt they were promised from New Balance's "toning" shoes are now at least getting a check.
On Aug. 20, a Massachusetts judge agreed to let New Balance pay $2.3 million to settle false advertising claims filed against the company by three women in 2011. The women, Kimberly Carey, Victoria Molinarolo and Shannon Dilbeck will get up to $5,000 each, according to court documents. Others who join the class action will receive a $100 refund for each pair of toning shoes they purchased.
New Balance's shoes, which originally retailed for around $100, were introduced in 2010 and advertised as stylish toning shoes that looked like regular sneakers. New Balance claimed its TrueBalance and Rock&Tone lines "activated" certain lower body muscles with soles that made it hard to stay balanced, as if the wearer was running on sand, according to the original class-action complaint. In ads, New Balance called its shoes a "hidden beauty secret," promising that they helped the wearer burn 8 percent more calories than regular sneakers.
In their complaint, filed in Massachusetts, where New Balance is headquartered, the plaintiffs called the company's advertising deceptive. "Wearing the Toning Shoes provides no additional activation to the gluteus, hamstring or calf muscles, and does not burn any additional calories," lawyers wrote. "Moreover, scientists are concerned that wearing the Toning Shoes may lead to injury, a fact which New Balance deceptively omits from its advertising."
While all the talk of simulating balancing on sand was shaky to begin with, thousands of people bought into the marketing over the past few years -- the toning shoe industry sold $252 million worth of shoes in the first four months of 2010, up from $17 million in 2008, according to the complaint. At the height of the toning shoe craze, a FitFlop pair was spotted on actress Julianne Moore, and Skechers hired Kim Kardashian to push its Shape-ups.
Both Skechers and Reebok have recently been ordered by the Federal Trade Commission to pay settlements to duped consumers. In May of this year, Skechers agreed to pay $40 million in consumer refunds; in September of 2011, Reebok agreed to pay $25 million over its EasyTone shoes. Those companies can no longer claim that science backs up their shoes' weight loss claims without hard evidence. (According to the Federal Trade Commission, one of the doctors that Skechers used to advertise its Shape-ups was paid by the company and also married to a Skechers marketing executive, a fact the company did not disclose in advertisements.)
New Balance has not faced Federal Trade Commission sanctions so far, though the class-action settlement also prevents the company from claiming its shoes do anything to promote health without proof from clinical studies.
Support HuffPost
A No-B.S. Guide To Life
Related
Popular in the Community