Banksy hasn't said much since not one, but three of his murals were ripped from their original outdoor locations and shipped to auction with hefty price tags.
Works in London, Tottenham and, most recently, Los Angeles have all been sent to the bidding block by audacious landlords, while another mural in Torqay, England was boarded up by a building owner to ward off vandals.
But, if we're to believe a recent mural plastered in Los Angeles, the mysterious street artist may have broken his silence.
An image posted today on the blog, Hydeordie, shows what looks like a new Banksy artwork, one that features a masked and heavily armed individual standing above the words "Vandals found vandalizing this vandalism will be prosecuted."
We're not sure if the newest, supposed Banksy mural is anything but a tongue-in-cheek response to debates about the proper handling of his work. But whether or not the spray-painting is his -- or the statement is a statement at all -- the street art image is keeping the conversation alive.
What do you think? Should Banksy's artworks remain in their natural habitat or is street art, like fine art, destined to be viewed as an object of monetary value too? Let us know your thoughts.
Related
Before You Go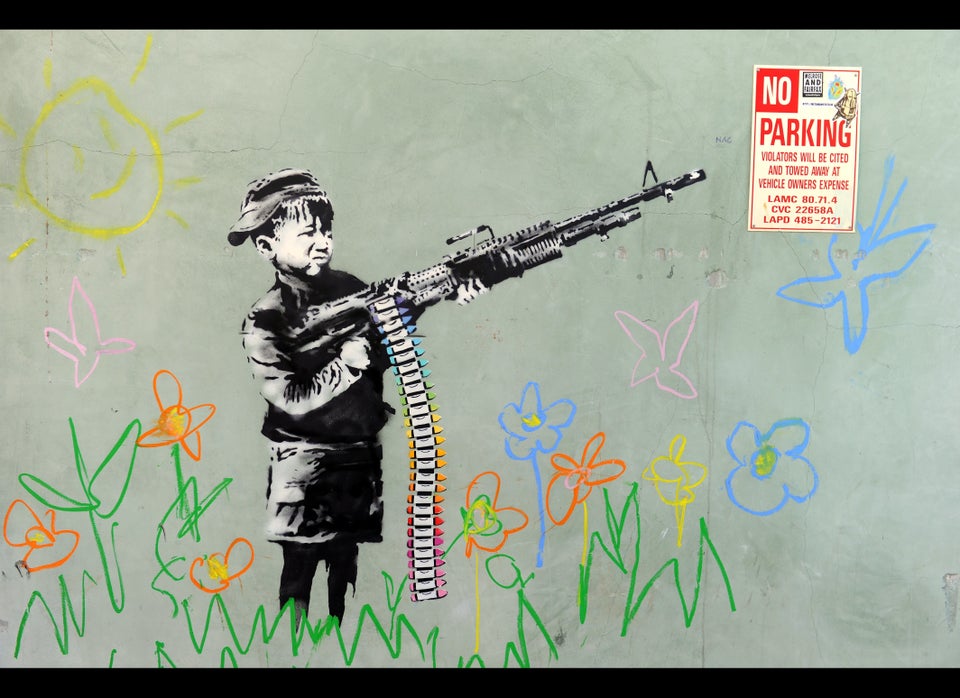 Banksy Street Art
Popular in the Community