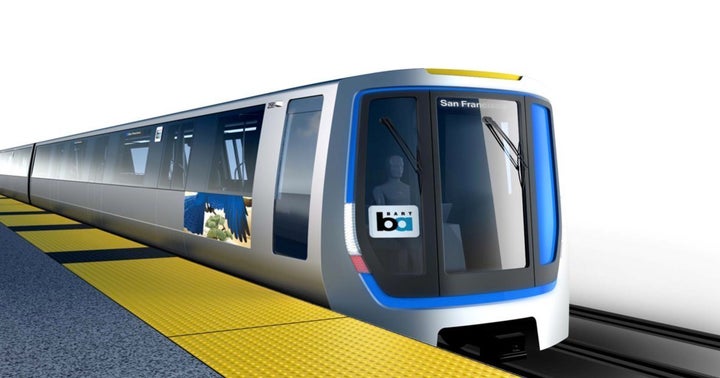 BART's plan to completely replace its fleet of 669 train cars has long been in the works; however, as more details of the plan emerge, more people are coming out to publicly criticize it.
At issue is the high cost of the train cars themselves and the fact that none of the companies currently in the running to produce them are based in the United States -- even though a final decision on which vendor will provide them has yet to be made.
The latter issue stems from the fact that, of the five firms that submitted bids for the $1 billion contract, not a single one was American. As of mid-January, the agency has narrowed its options down to three multi-national conglomerates: France's Alstom, Canada's Bombardier and South Korea's Hyundai Rotem.
"Taxpayers from the San Francisco Bay Area are paying for these railcars, and they should be built in the Bay Area," Alameda County Supervisor and Metropolitan Transportation Commissioner Scott Haggerty told the San Francisco Chronicle. "That's a waste of taxpayer money."
However, as BART Assistant General Manager Paul Oversier noted, employing a U.S.-based firm would be virtually impossible because "there are no subway car builders left in the United States and there haven't been for a long time."
Because all three companies' bids came in at around the same price--approximately $3 million each for the first 260 vehicles, moving down to about $2.5 million each for a full order of 775--the amount of money each vendor pumps into the U.S. economy will likely be a major factor in who ultimately wins the contract.
As per a California law that went into effect at the beginning of this year (and a similar internal BART policy enacted last November), the agency will give preference to companies going above and beyond the 60 percent floor of domestically produced content mandated in federal "Buy American" provisions. Also part of federal law is the requirement that final assembly on all train projects happen domestically.
"Board members made the move after saying that as they look to replace BART's oldest-in-the-nation train cars with the Fleet of the Future," said BART spokesperson James Allison in a statement. "They've heard from both their constituents and state and federal officials that putting Americans back to work should be a strong consideration."
Foreign firms using their American manufacturing arms as a carrot to secure government contracts is becoming increasingly common for large-scale rail projects. Germany-based engineering/construction firm Siemens recently secured an $83 million contract with Houston's METRO light rail system to deliver 19 trains being manufactured in Sacramento.
While the agency is allowed to discriminate based on levels of domestic production, federal law prohibits them from giving preference to local manufacturing over other parts of the country. All three of the companies in contention for the contract have their main U.S. factories somewhere on the East Coast.
The cost of the cars themselves has also provoked a strong reaction; the Chronicle has put the possible total per car expense, which includes the price of things like safety certification and factory visits, at just north of $5 million. Even if that number were to drop significantly, which would happen if the price of materials were to decrease, it's still markedly higher than the per vehicle price tag of other train systems. New York City subway cars, for example, top out around $1.3 million each.
One of the main reasons for the increased expense is that when Bechtel designed BART in the 1960s, it made the tracks a non-standard width. The vast majority of train systems use track that's 4 feet 8.5 inches wide, whereas the width of BART tracks is five feet.
"That was the biggest mistake," Allan Miller, Executive Director of the Train Rider's Association of California, told UrbanHabitat.org. "I mean, it wasn't even a mistake. It was done purposefully, just to raise everyone's profits. Every time you order anything for BART, you have to not only get different parts, you have to actually build the machines to build those parts. Every machine that builds the parts has to be made from scratch. That's an incredible expense, and they've plagued us forever. There is no way out of it."
BART has a number of other peculiarities that put upward pressure on the price of constructing cars for the system. For example, its cars must be significantly lighter than those of other systems, require a higher top speed and faster acceleration/deceleration and use a higher voltage in its electronic instruments.
The slick, BMW-designed train cars are slated to fully replace BART's current fleet, which is one of the oldest operated by any comparable transit system nationwide, by 2023. In fact, the majority of the original trains introduced when the system was first launched in 1972 are still in operation.
The agency will select a vendor for the train cars this May and hopes to have ten pilot cars ready for testing by 2015.
Check out these designs of what BART riders can expect for the new cars: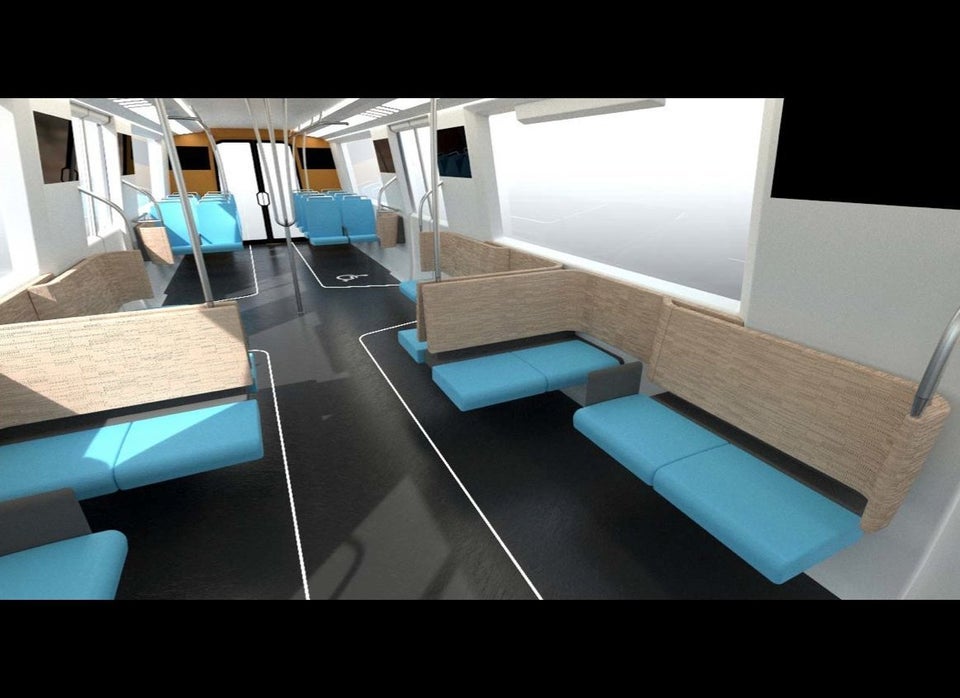 Correction The article originally stated that BART had the oldest fleet of cars currently in service. The New York City subway system still has Budd Company's R-32 cars in regular service.

Related
Popular in the Community