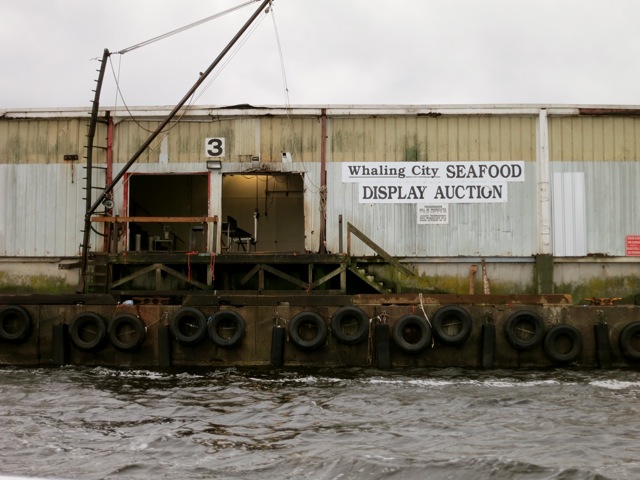 New Bedford, MA has its elevator speech down pat. It was the Center of the Whaling Industry. It was "The City That Lit the World." It was the nation's richest town -- twice -- once for whaling and then for textiles. In the 1800's New Bedford had more millionaires per capita than any other place on earth, and though its gone through major downturns, it remains the country's most profitable commercial fishing port. What this elevator speech doesn't convey, however, is the fervor of locals who believe in their precious, artsy, fishy, idiosyncratic New Bedford; launch point and home to Herman Melville, Frederick Douglas and a roster of other historic figures. New Bedford was and is an epic city in every sense of the word -- something that cannot be said of many other prettier, more popular Coastal New England destinations -- and the very reason I love visiting.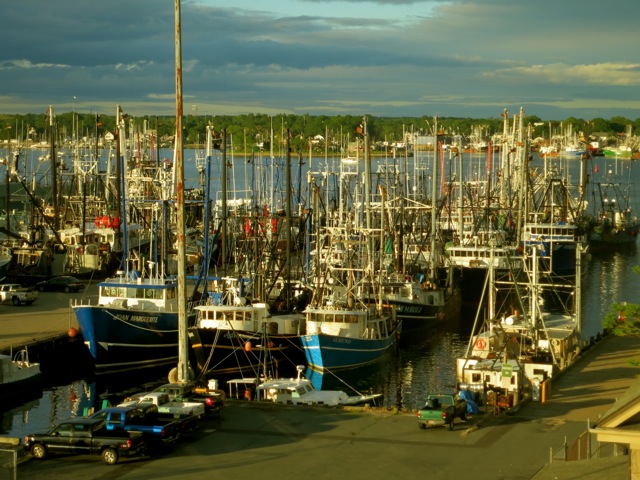 NOTABLY OFFBEAT: Hetty Howland Green was born in 1834 to wealthy New Bedford Quakers -- owners of the formidable Howland Fleet -- 50 whaling ships strong. The fleet's showpiece was the Charles Morgan, which survives today at Mystic Seaport in Connecticut. With no brothers to inherit the family estate and an uncanny knack for business (Hetty started reading the daily financial news to her blind grandfather when she was six), Green wheeled and dealed her way into phenomenal wealth. The obviously jealous male press called her "The Witch of Wall Street," but she had an under-appreciated humorous side. At a dinner reception for the Prince of Wales, she handed out her own business card -- "The Princess of Whales." She married late, saved every penny she made, and gave her son a train set on his 21st birthday -- the Texas Midland Railroad. At her death in 1916, Green was worth $100 million -- the equivalent of nearly $17 billion in today's dollars.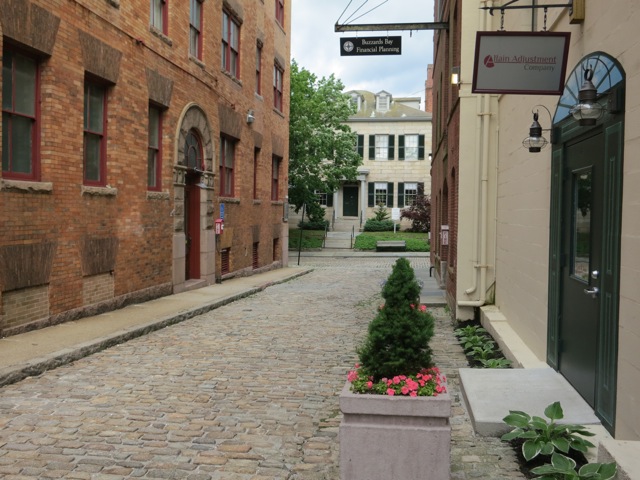 GO: New Bedford Whaling National Historical Park. Walk the cobblestone streets of another era. Over 150 years ago, sailors just off whaling ships -- some having been at sea for three or four years - would head for the taverns and brothels on North Water Street and its surrounding lanes. These former homes of ill repute have been gussied up for the tourist trade thanks to the Waterfront Historic Area LeaguE (WHALE) whose unofficial motto is "two days after the fire -- one day before the wrecking ball." WHALE has been instrumental in preserving the authenticity of New Bedford's landmark buildings -- going so far as to move some to prevent them from being demolished.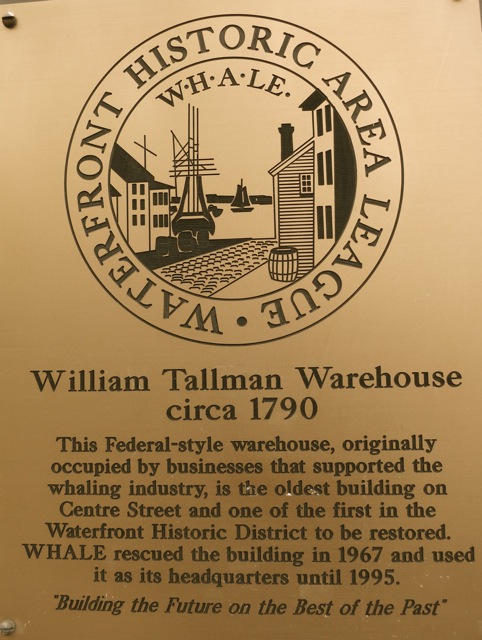 Take a walking tour of the National Park Historic District -- given every few hours from the Visitor's center. Strange But True; William Street between the Customs House and Freestones Restaurant maintains a rather goofy place in history. In 1978, the 1821 Federal-style home of Andrew Robeson located on Second St. was in danger of being demolished. To save it, WHALE raised funds to move the 500-ton building to a new location on Williams Street. The home was lifted off its foundation and put on platforms that inched down Williams Street -- until the home scraped up against the Citizen's National Bank and the Custom's House. Just when the historic preservationists were sweating it out over the tight fit, the "Blizzard of '78" dumped four feet of snow and froze the building in its tracks. There it stayed for two months -- until spring thaw. A photo of the stuck building now stands in front of it at its new location at 32 William St.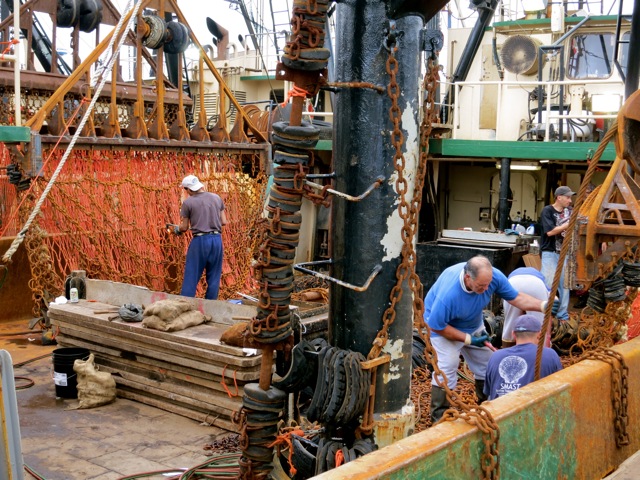 GO: Waterfront Visitor's Center located in the Wharfinger Building on Fisherman's Wharf. The small brick structure, built in 1935, was where the frantic New Bedford Fish Auction took place. By the 1980's, computers had taken over and now the auction is conducted online. Wharfinger sits on Fisherman's Wharf where work-stained fishing trawlers, Scallop boats - with unpainted rear hulls rusty with use, and Clammers -- Medusa-like black hoses trailing in the water -- sway at the docks. With its 200 fishing vessels, New Bedford is the number one fishing port in the country in profits based largely on the tonnage of weight-in-gold scallops caught by New Bedford fishermen each year.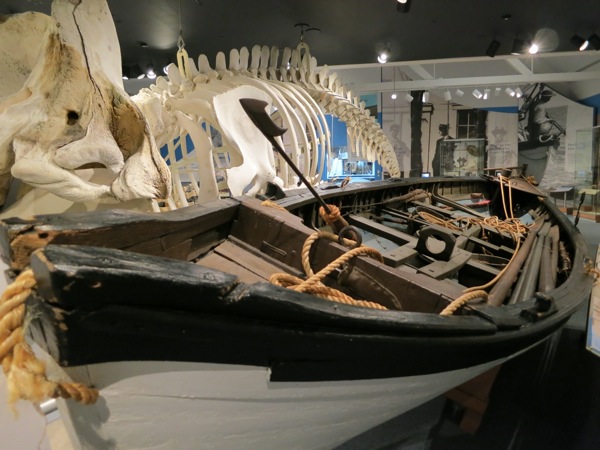 VISIT:New Bedford Whaling Museum. New Bedford was the center of the whaling industry from the late 1700's until 1859 when oil was discovered in Titusville, PA. (A humorous 1861 Vanity Fair cartoon on display depicts tuxedo-clad whales toasting the first oil well). With 750,000 objects from the Worlds Largest Collection of Scrimshaw to the Worlds Largest Ship Model (at half scale, the Lagoda Whaling Ship was built by aging shipwrights in 1916 inside the then brand new museum hall), which can be boarded, to four fully articulated whale skeletons hanging in the main hall, to products made from various whale parts, to harpoons (which were kept so sharp, men shaved with them), you can spend a full day here and not see everything.
VISIT: Seamen's Bethel -- a church built in 1832 to counteract the "licentious" temptations of the waterfront, and made famous in Herman Melville's Moby Dick -- still operates as a house of worship. Inside, a bow-shaped pulpit juts into a small pew-lined room where cenotaphs ("empty tombs") of men who did not return from the sea line the walls. One memorializes poor 18-year-old Charles Petty who, in 1863, was killed by a shark while bathing off the African coast. Apparently whales weren't the only creatures to be wary of on these dangerous voyages.
SEE; Behind the Customs House was the local recruiting station for the 54th Regiment, the first African American civil war regiment brought to public attention in 1989 by the movie "Glory" staring Denzel Washington. More than 350 New Bedford men of color - fugitive and free - served in the Union forces between 1861 and 1865.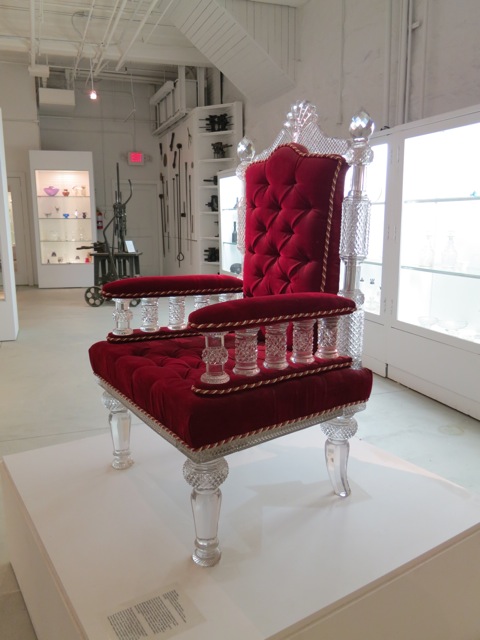 VISIT: New Bedford Museum of Glass. Hiding in the back of a former textile factory (now an antique mall), I recommend that you find it and go. Glassmaking was a huge New Bedford industry in the 1860's and though the Museum of Glass collects local glass, it also showcases pieces from ancient to contemporary - much of it rare. The exhibit begins "pre-blow-pipe" with delicate femo-like bottles dated 500 BCE. You'll find a goblet with a "frozen Charlotte" incased in the bulbous stem, a red velvet and glass chair designed for palaces, Alexandrite glass that changes from purple to blue depending on light source, and cases full of rare Vaseline Glass, embedded with uranium, which glow green under black light in a dark room. (Listen to the insistent Geiger counter in one of the cases). Mon- Sat. 10 a.m.- 5 .p.m, Sun 12 -5 p.m., $5.
STAY: Fairfield Inn and Suites. In punchy blues and orange hues, this new hotel hard by the working docks took a big leap of faith when it opened several years ago. Now, rooms are nearly 100 percent occupied in season, because more and more tourists who are traveling to Boston or the Cape or who come off the high-speed Vineyard Ferry across the street are choosing to stay overnight. With helpful friendly staff, this chain hotel feels more like a B&B and offers a free shuttle within a five-mile radius, free Wi-Fi, a small fitness room that overlooks a sparkling indoor pool and complementary hot breakfast. Rates - $109 to $249 - vary with size of room and season includes internet, hot breakfast, parking, tea and coffee 24/7, and complimentary shuttle.
For information about more things to do and the best places to eat and stay in New Bedford and Fairhaven, go to www.getawaymavens.com, where parts of this post were originally published.