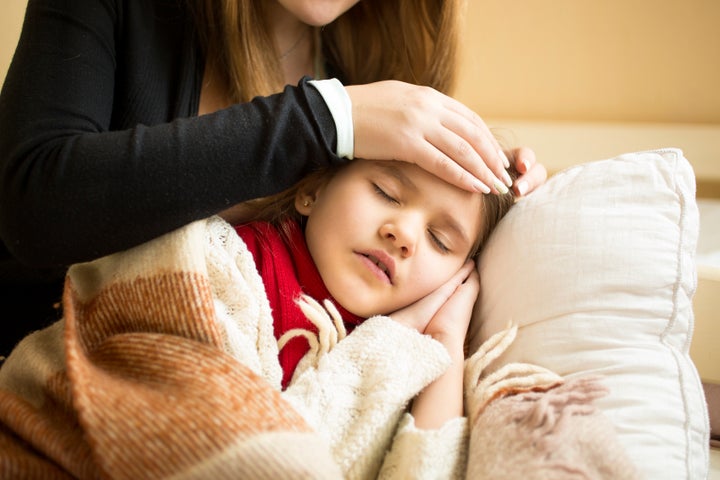 Working parents don't have it easy: juggling work stresses and long commutes with getting dinner on the table, keeping the home from falling apart, and the always-ill-timed arrival of a baby's illness. For some the situation is dire; they may face job loss and economic insecurity when they miss work because childcare arrangements fell through or they have a sick child at home. As a country we should be finding ways to make it easier to take care of our families while earning the money we need to support them. But one bill recently introduced in Congress, the Workflex in the 21st Century Act, would only make it harder.
Under the guise of promoting a "better work-life balance" by providing paid leave and workflex options, the so-called Workflex Act threatens working parents' ability to care for and support their families in three worrisome ways:
1. The Workflex Act doesn't require employers to provide any paid leave or flexibility if they don't want to.
Although some states have made good progress in requiring employers to provide paid sick days, there's currently no national law requiring it. The Workflex Act outlines details for paid days off, as well as workplace flexibility arrangements like telework, job sharing, and predictable work schedules. Sound good? Not so fast…
Instead of requiring employers to provide paid sick days and flexible work arrangements, the Workflex Act simply gives employers the option of offering paid time off and flexible work options. This is worth repeating: participation is completely voluntary; the employer alone decides whether to provide the benefits described in the proposed law. But employers are already free to provide paid sick days and flexible work benefits to their employees, and many already do.
The Workflex Act does nothing to move us toward ensuring all workers can afford to take time off to care for sick loved ones or receive the stability or flexibility they need to fulfil their commitments to their families and their employers. The bill only distracts from other legitimate legislation, like the Healthy Families Act, that would actually require employers to provide paid sick days, extended paid leave for childbirth, stable and predictable schedules, and other essential work-life protections.
2. The Workflex Act leave plans would leave employees vulnerable to employer abuse.
Under the Workflex Act, at a normal-sized company in the U.S., a full-time employee who has worked for the company for 1-5 years could take 12 paid days off per year, but that includes all sick days, all vacation days, and up to 6 employer-imposed holidays. Unlike existing sick day laws, there are no designated sick days. There's also no protection for employees who are punished for using their sick days. But worst of all, the employer alone would dictate the conditions for when an employee can use leave and how leave must be requested. Unscrupulous employers could create plans that make it difficult, if not impossible, to take days off. The law says that if your boss believes it would be too disruptive to take leave, your employer can simply deny the request. Remember what I said earlier about the always-ill-timed baby illnesses? Parents need to know that their paid sick days will be available when they need them most.
3. The Workflex Act allows employers to ignore existing state laws that currently help working parents take care of their families.
You might be wondering, if employers are already free to provide paid sick days, stable schedules, and flexible work arrangements, what's the point of this proposed law? The sad reality is that the Chamber of Commerce and other business lobbying groups support this bill because it would give employers the ability to evade state and local workplace laws with impunity. Employers who participate would be given license to ignore all state laws that relate to paid leave and flexible work options, which would include the forty existing state and local laws that already give employees paid sick days and other important protections. Erasing existing paid sick day laws from the books for participating employers would leave many working parents with weaker legal rights than they have right now.
And it isn't just paid sick days at risk. If this law were to pass, employers would argue that they're exempt from other state and local laws that help working people, like fair scheduling laws that are designed in part to ensure that parents have predictable work schedules so they can plan for childcare. This bill would deny states the power to set their own labor standards and take away the legal rights that parents currently count on to provide care for sick children and loved ones.
Remarkably, nearly three-quarters of Americans agree that employers should be required to provide paid sick leave to their employees. The Workflex Act leaves (pun intended) much to be desired and threatens existing work-life protections families count on every day to get by.
Popular in the Community