Fox News reported Tuesday morning that a member of the New Black Panther Party was standing outside a polling place in Philadelphia, dressed in the group's quintessential uniform of black clothing and black beret.
"Fox and Friends" aired the footage multiple times, raising concerns that the man's presence on Election Day constituted voter intimidation.
"If someone stands at the polls in a way that appears to be intimidating, it is intimidating," said Fox News legal analyst Peter Johnson Jr.
The footage showed the man standing outside the building, and occasionally holding the door open for voters to enter.
"Philly has lots or rumors that we are tracking down, but only one dejected, unarmed NBPP seen so far," Brink told HuffPost by email.
Brink said the group is looking into more reports of sightings in Cleveland.
"We are tracking them," Brink said. "Hoping for video soon."
In 2008, two members of the New Black Panther Party were positioned outside the same polling place, in Philadelphia's 14th Ward, as the man seen Tuesday morning. The Justice Department brought a case against the party and the two men who were present that day at the polls, later narrowing its case to just one of them, who carried a nightstick. In 2010, the case was dropped altogether.
Related
Before You Go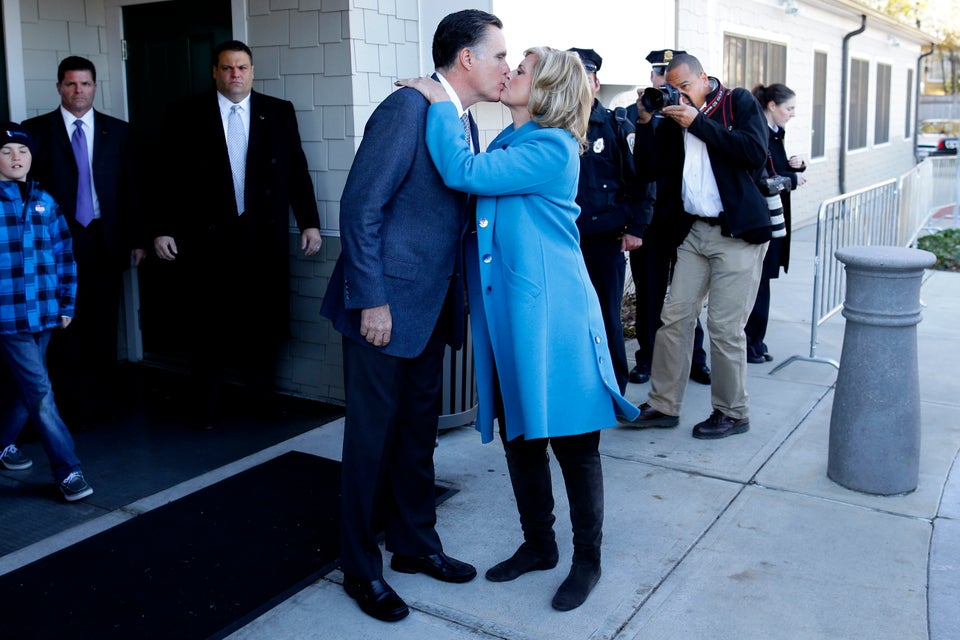 U.S. Citizens Head To The Polls To Vote In Presidential Election
Popular in the Community