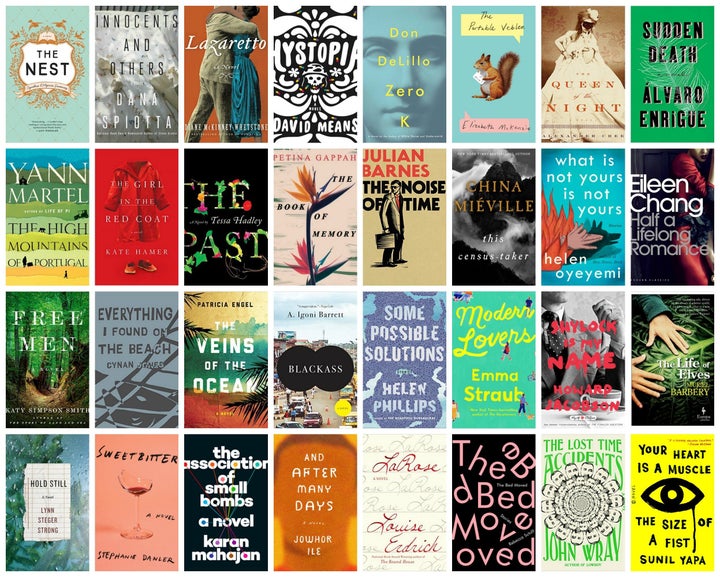 We're looking forward to bold familial debuts, whimsical fable-like stories and sprawling sagas by the usual suspects (we're looking at you, Don DeLillo). Our list has you covered through May -- here's hoping you're resolute with your reading resolutions until then!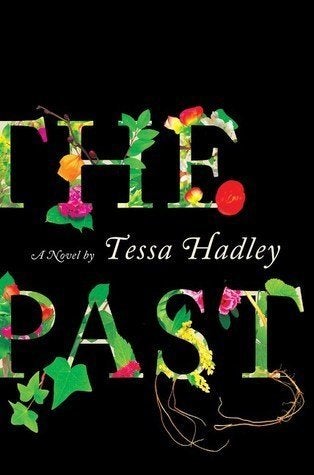 Hadley's popular reputation, especially in the U.S., hasn't caught up with her critical one. But this novel, which uses her much-praised perceptiveness and her fine-brushed prose to tell a story of familial secrets and tensions, may help her break through. -CF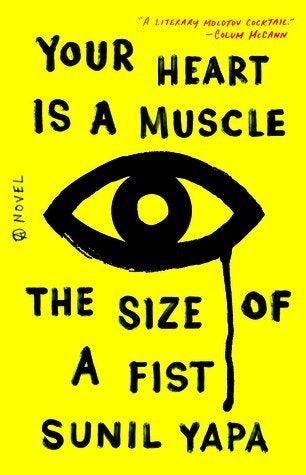 Your Heart Is a Muscle the Size of a Fist by Sunil Yapa
Yapa's debut is a searing, stylishly written novel voiced through seven characters navigating the treacherous territory of the 1999 Seattle WTO protests as they devolve into violence. -CF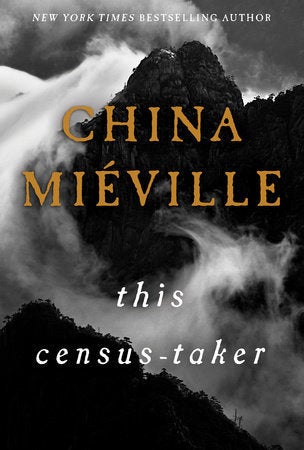 This Census-Taker by China Mieville
Mieville is the type of sci-fi writer who's skilled at creating new worlds without bogging down his plots with heavy-handed exposition, so his short, inventive book about isolation and identity is sure to entertain. -MC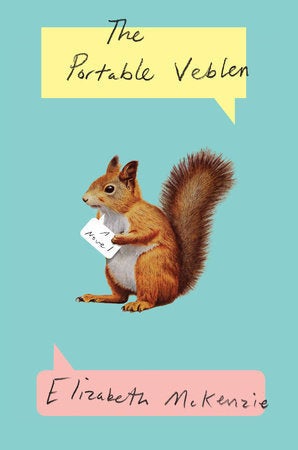 The Portable Veblen by Elizabeth McKenzie
When Paul, a charming neurologist, proposes to Veblen, her answer is a hesitant "yes." Things don't exactly improve from there, as the betrothed couple's lives are complicated by wars, class-oriented and otherwise. -MC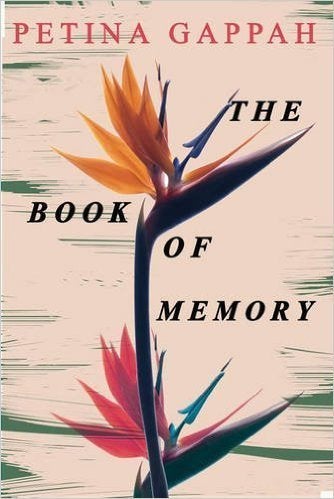 The Book of Memory by Petina Gappah
Full of Nabokovian allusions and unreliable narration, Gappah's novel is told through the voice of Memory, an albino Nigerian woman who has been imprisoned for the murder of her adoptive father -- a charge of which she claims she's innocent. -CF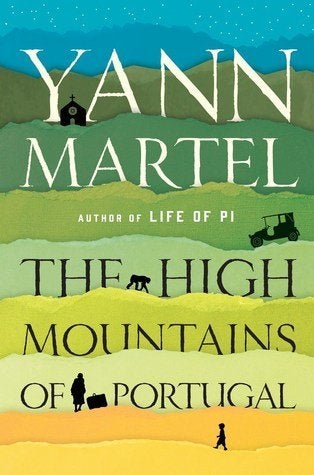 The High Mountains of Portugal by Yann Martel
The Booker Prize-winning author of Life of Pi is back with a novel that spans 100 years of Portuguese history, beginning with a man hunting for a mysterious artifact. -MC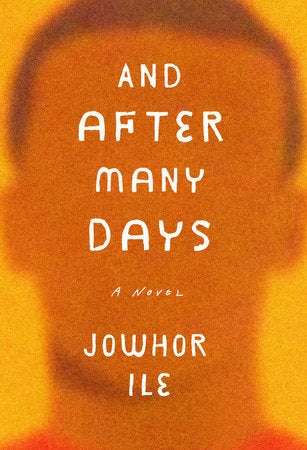 And After Many Days by Jowhor Ile
An ambitious debut, And After Many Days tells the story of a young man who disappears in the midst of political upheaval in Nigeria, and the complex interplay of the past and present, the personal and the political. It's a book about how we tell stories and how we uncover the truth -- oh, and it's a suspenseful mystery. -CF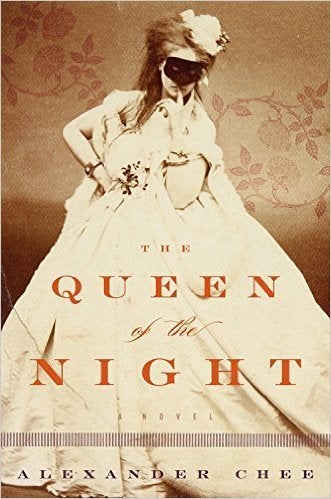 The Queen of the Night by Alexander Chee
If you pay attention to literary Twitter, you're familiar with Chee, the quintessential author/good book-world citizen. Now he has a new novel coming out for the first time in over a decade, an intriguing tale of operatic blackmail and suspense. -CF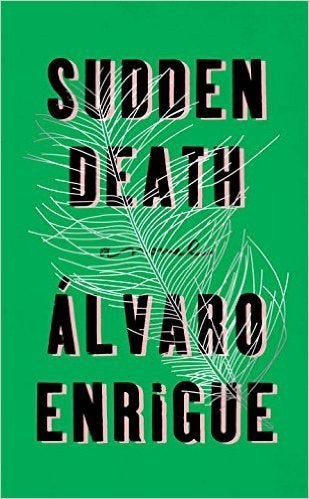 Sudden Death by Alvaro Enrigue
This is a book about the outlaw-painter Caravaggio, and also about tennis, although Enrigue confesses in its introduction that he has never watched a tennis match. The seemingly disparate topics collide in this very funny satire. -MC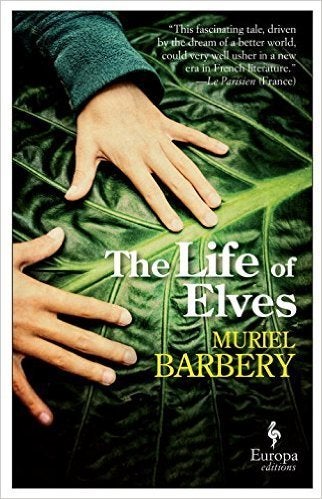 The Lives of Elves by Muriel Barbery
Nearly a decade ago, Muriel Barbery enchanted readers the world over with her novel The Elegance of the Hedgehog -- and she's back with a still-more twee tale of two children brought together by their almost supernatural connections to music and the natural world. -CF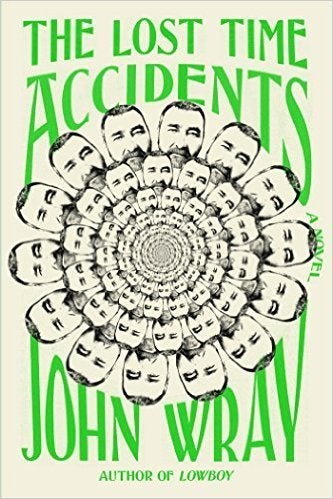 The Lost Time Accidents by John Wray
Waldy Tolliver, a sort of modern-day Billy Pilgrim, gets unstuck in time, tasked with a daunting expedition to uncover the mysteries of his ancestors. His father is a sci-fi writer, his great-grandfather a physicist -- and their stories are threaded together by the wild flow of time. -MC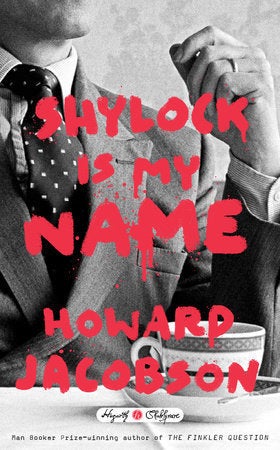 Shylock Is My Name by Howard Jacobson
The second in a new Hogarth series of Shakespearian retellings from master novelists (the first was Jeanette Winterson's The Gap of Time), Jacobson's modern spin on The Merchant of Venice throws Nazi footballers into the mix for a poignant meditation on the enduring power of anti-Semitism. -CF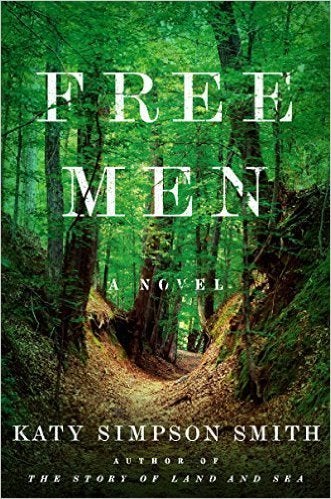 Free Men by Katy Simpson Smith
In her debut novel, historian and writer Smith brought the sins and struggles of a post-revolutionary Carolina family vividly to life. Free Men promises to do the same for a harrowing tale of three men on the run from the law, and, in at least one case, the shackles of enslavement, in the late 18th-century South. -CF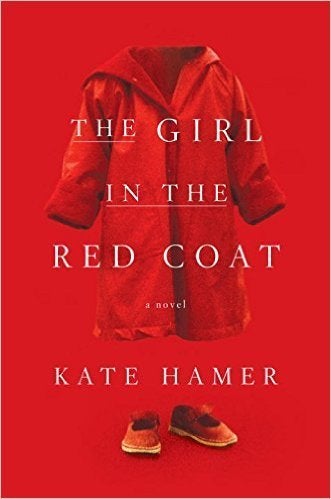 The Girl in the Red Coat by Kate Hamer
Narrated by a missing girl and her distraught mother, Hamer's book is a moving, voice-driven narrative. As much an examination of loss and anxiety as it is a gripping page-turner, it'll appeal to anyone captivated by child narrators or analyses of the pains and joys of motherhood. -MC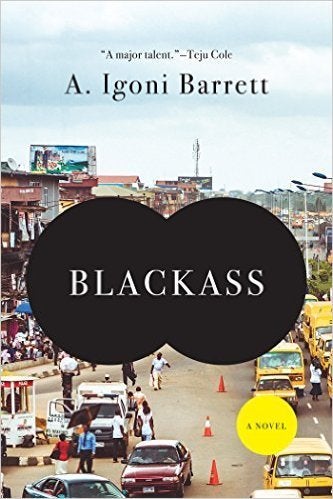 Blackass by A. Igoni Barrett
In a sharp twist on Kafka's Metamorphosis, Barrett's novel opens with the protagonist waking up one morning in Lagos to realize he's been transformed -- into a white man. A searing, provocative satire ensues. -CF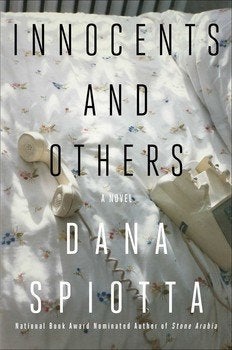 Innocents and Others by Dana Spiotta
Female friendship is finally considered worthy of literary analysis, a movement for which we have Elena Ferrante and Alexandra Kleeman, among so many other bold female writers, to thank. Spiotta's latest is the story of two female filmmakers who, in spite of being close friends, just don't see eye-to-eye when it comes to their artistic medium of choice. -MC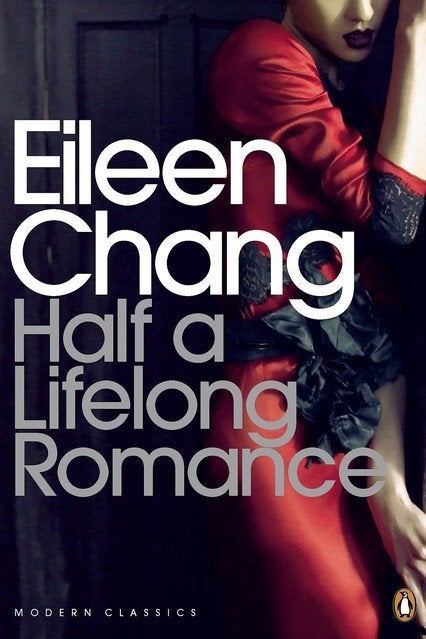 Half a Lifelong Romance by Eileen Chang
The celebrated author of Love in a Fallen City wrote this novel about Shanghai in the '30s, now being translated into English for the first time, nearly 50 years ago. Star-crossed lovers are ripped apart by fate, holding out hope that they haven't separated for good. -MC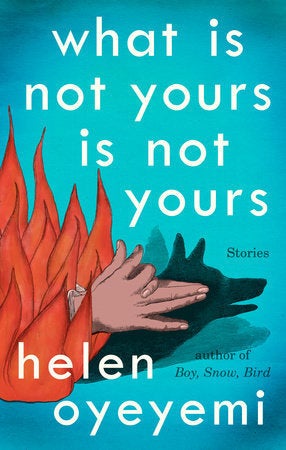 What Is Not Yours Is Not Yours by Helen Oyeyemi
The author best known for gracing her contemporary stories with a fairy tale-like air has a brand-new short story collection, promising to fill readers' hearts with wistful whimsy. Each story centers on the idea of keys, real and imagined. -MC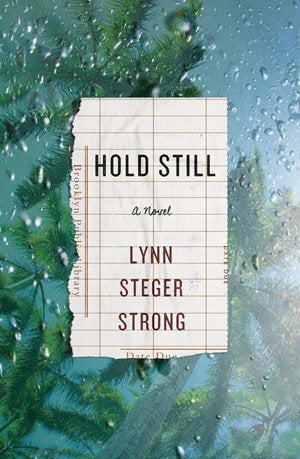 Hold Still by Lynn Steger Strong
This literary suspense novel, which is being touted as the Everything I Never Told You (Celeste Ng) of 2016, melds psychological insight, precise plotting and limpid prose. -CF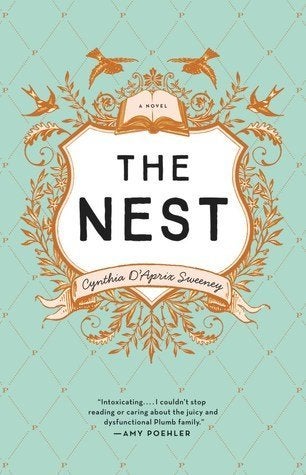 The Nest by Cynthia D'Aprix Sweeney
One of the most-anticipated debuts of 2016 -- possibly thanks to a shining endorsement from one Amy Poehler -- The Nest follows a squad of siblings dealing with the potential loss of their inheritance. Each imagined exactly how the money would change their lives, and confronting the adjustment comes with more than a few dredged up old arguments. -MC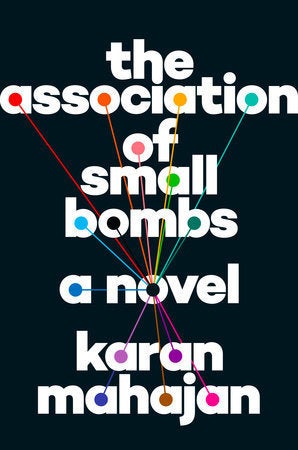 The Association of Small Bombs by Karan Mahajan
Protagonist Mansoor narrowly dodges death after surviving a tragic bombing in Delhi. His friends, two brothers, aren't so lucky, and leave their parents' lives in shambles. Mahajan's second novel tells their story, peppered with scenes from the life of a bomb maker, to craft a meditation on the scope of even "small" acts of terrorism. -MC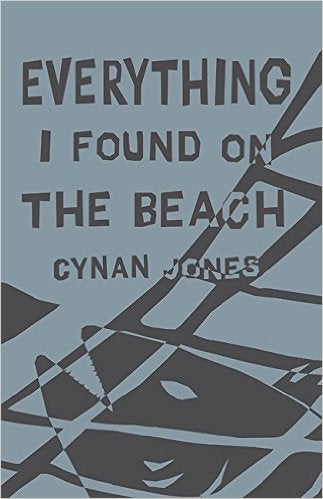 Everything I Found on the Beach by Cynan Jones
Everything I Found on the Beach is coming to our shores in April, although it was written before Welsh novelist Jones' 2015 U.S. publication, The Dig. A slim, chilling novel, it follows three desperate men hoping to better their lot, at a cost that may be far greater than they reckoned with. -CF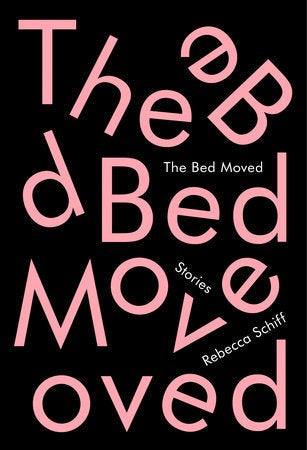 The Bed Moved by Rebecca Schiff
Schiff's stories are plumb with youthful tragedies, both timeless and pegged to the Internet era. If you've ever been on an online date or to a geeky summer camp, there's something here for you to love. -MC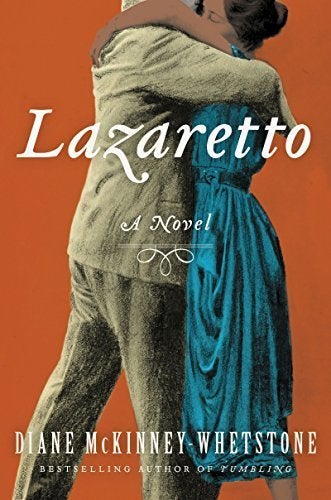 Lazaretto by Diane McKinney-Whetstone
McKinney-Whetstone has won awards for her evocative historical fiction in the past. In Lazaretto, at the quarantine hospital for immigrants to Philadelphia, the black live-in staff have found comfort and family with each other shortly after Abraham Lincoln's assassination, but their fates remain vulnerable in the turbulent times. -CF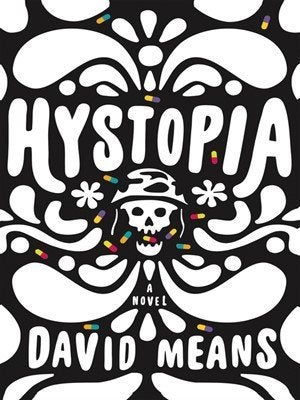 Means is one of those "writers' writers" you always hear about, and in this novel he sets his tightly crafted sentences to work imagining what America might be like if President John F. Kennedy survived his assassination and the Vietnam War never really ended -- a wrenchingly brilliant alternative history. -CF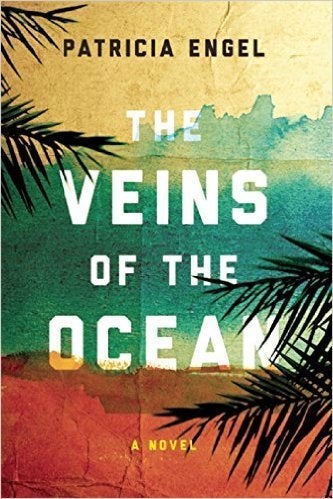 The Veins of the Ocean by Patricia Engel
Engel continues to capture the immigrant experience with the story of Reina Castillo, whose parents' marriage was rocked by infidelity and whose brother is a death-row convict. Her life converges with a Cuban exile, in a story of companionship Roxane Gay calls "exquisite." -MC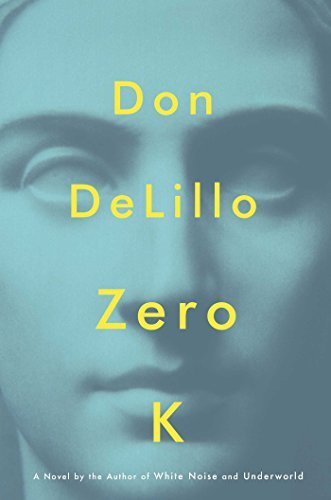 Few literary announcements are as joyous as news of a new DeLillo novel, full as his writings are of wry wisdom. Zero K will be about eternal life, a DeLilloian subject if ever we heard one. A billionaire tries to cure his ailing wife by preserving her body until researchers figure out the whole living forever thing. -MC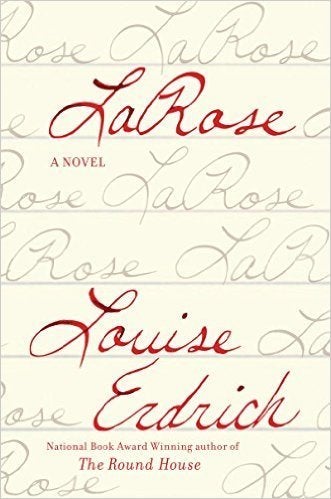 Erdrich won the National Book Award for her tumultuous novel The Round House, about a crime committed on a reservation. Another crime, which ripples out to influence each character, sits at the center of her latest book: A hunter targeting deer mistakenly shoots his 5-year-old neighbor, spurring deep grief for everyone involved. -MC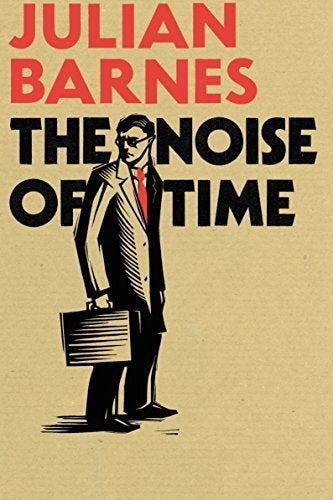 The Noise of Time by Julian Barnes
The latest from Booker-winning author Barnes is a historical novel about a composer whose work has been denounced by Joseph Stalin. Rather than facing exile, he's turned into a Soviet puppet in what is sure to be an emotionally wrought read. -MC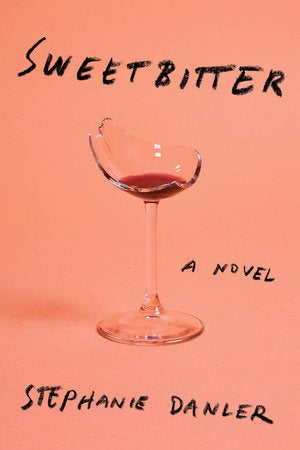 Sweetbitter by Stephanie Danler
Danler's own experience waitressing at hot Manhattan joints informs her much-anticipated debut. The heroine of Sweetbitter, a 22-year-old New York City transplant who's over her head and searching for belonging, finds work as a waitress, and is quickly swept into the language and rhythms of restaurant life. -CF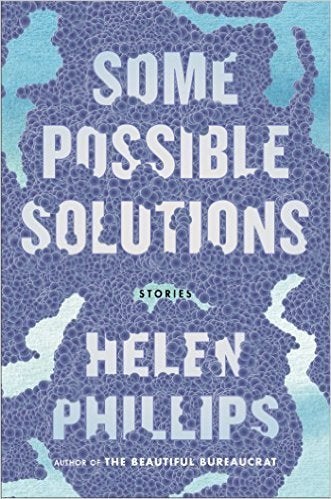 Some Possible Solutions by Helen Phillips
After publishing an odd, inventive little novel in 2015 (The Beautiful Bureaucrat), Phillips is coming out with a collection of similarly odd, inventive short stories featuring premises like people's skin suddenly becoming transparent. -CF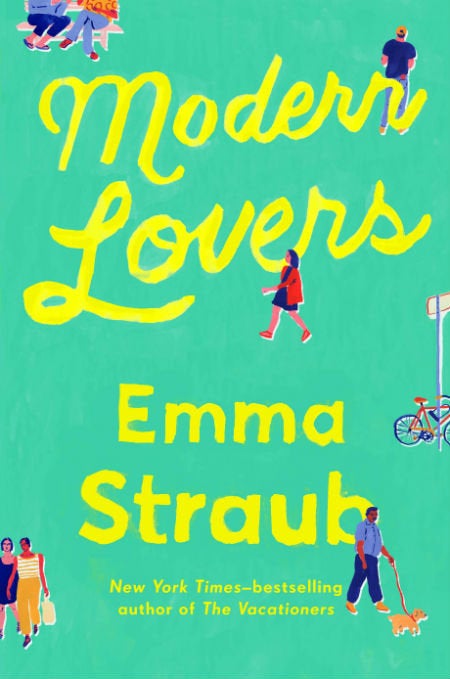 Modern Lovers by Emma Straub
It's summer reads season, and that means brand-new Straub -- this time, she sets her observational wit on three middle-aged friends (former college bandmates) who find themselves in a crisis of identity as their now-grown children head off to college themselves. -CF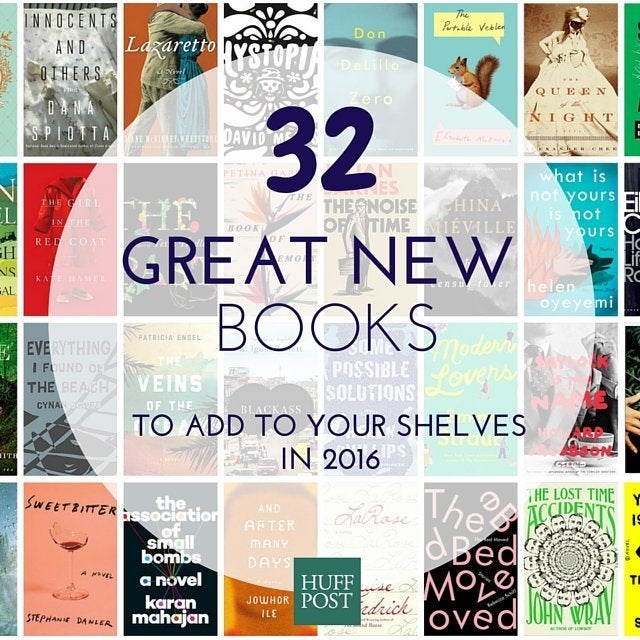 Calling all HuffPost superfans!
Sign up for membership to become a founding member and help shape HuffPost's next chapter