A real-life atrocity that gets us to look at issues bigger than ourselves, a love story set along the Coney Island boardwalk and other tales we couldn't stop talking about this month.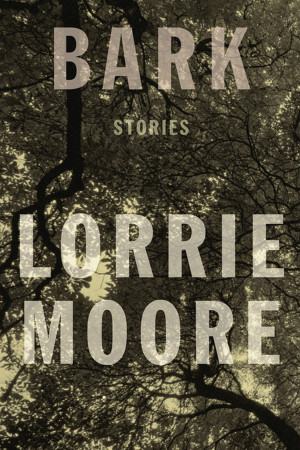 Death, divorce, and indecision haunt the characters in Bark, Lorrie Moore's eagerly anticipated new story collection (Knopf). How can you properly apologize to the ghost of a newly dead friend you failed to visit as she lay dying? What can you do when your husband begins to behave like a space alien -- or maybe he is just having an affair. And is there an appropriate birthday gift for a teenage son who is totally deranged?
For all their genuine sadness and existential angst, these powerfully, almost savagely, human stories shine with a spirit of playfulness and the logic of love. They celebrate the possibility that even the most jaded among us can still be won over by a glimmer of compassion, as in "Foes," when a man suddenly comprehends the deep suffering of a woman with whom he is patronizingly arguing politics. Characters are pushed to the edge of what they can endure, at which point it turns out that they can endure still more.
Moore, who published her remarkable debut, Self-Help, 29 years ago, also knows how to push a metaphor past poignancy to brilliance. A woman muses, "Aloneness was like riding a bike. At gunpoint. With the gun in your own hand. Aloneness was the air in your tires, the wind in your hair. You didn't have to go looking for it with open arms. With open arms, you fell off the bike."
The Iraq war, the election of Barack Obama, and the death of Michael Jackson ground these stories in our America. Moore interweaves public failures with individual, private ones to create a seamless tragicomic fabric and reminds us that laughing is something like choking, which is a lot like crying.
Written by a mother-daughter duo, this decidedly unwonky examination of gender bias doubles as a playbook on how to transcend and triumph.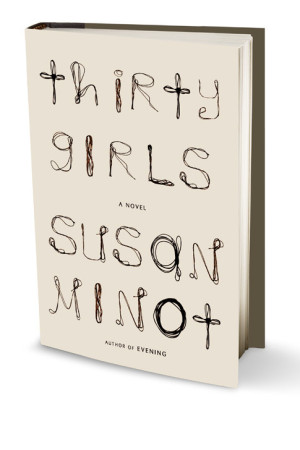 Evening author Susan Minot's daring new novel, Thirty Girls (Knopf), was inspired by the 1996 abduction of a group of teenagers from their Catholic boarding school in Uganda by the militant Lord's Resistance Army. Minot, who wrote a nonf iction piece on the incident and was never able to get the story out of her head, succeeds, through her fictionalized version, in making us care as much as she does. The book draws its power from parallel portraits of two female protagonists who, on the face of it, have almost nothing in common: Esther Akello, one of the 30 kidnapped girls who give the book its title, and Jane Wood, an American journalist who has felt adrift since her divorce and now, in mid-life, is in search of a new purpose to anchor her.
We learn, through Esther's thoughts and observations, the harrowing details of her months with the rebel soldiers and her struggle to recover afterward -- how, while in captivity, she was forced to watch as children were groomed to be killers; how she was raped and gave birth to a child of her own; how she survives by deciding "not to remember."
Meanwhile, Jane has traveled from the United States to East Africa to talk with the abductees and give voice to their stories. Her friends in Nairobi, Kenya, her home base, are a group of glamorous expats who dress for dinner, drink vodka in the bush, and water-ski on Lake Victoria. Being in their company almost causes Jane to lose sight of her goal -- especially when that company includes Harry, a younger man who becomes the object of her obsession; their physical attraction consumes and destabilizes her.
Minot's cleanly sculpted prose and capacity to penetrate and open the mind and heart challenge us to step outside our comfort zone. Finally, there comes this realization: Esther and Jane aren't so different at all. We recognize their stories as ours.
Off-kilter, wacky, disaster prone: The characters in Wilder's inventive stories are all these things, and they're also unmistakably, disconcertingly familiar.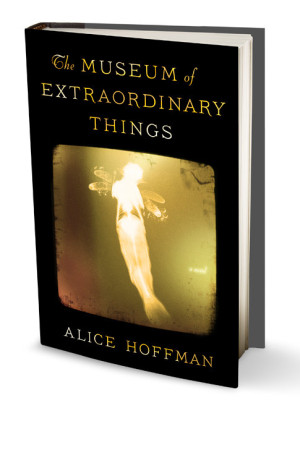 Alice Hoffman, author of the 1998 Oprah's Book Club pick Here on Earth and more recently The Dovekeepers, returns with her 24th novel, a richly textured work balancing magical realism with historical fact. Set in New York City just after the turn of the 20th century, The Museum of Extraordinary Things (Scribner) tells the story of Coralie, the only child of the museum's cunning proprietor, who lives above her dad's boardwalk exhibition of oddities and human freaks. Her father will do anything to bring in crowds, even if it means enlisting Coralie, an accomplished swimmer, to pose as a mermaid and perform alongside the Wolfman and the Butterfly Girl. Meanwhile, Russian immigrant Eddie Cohen breaks from his Orthodox Jewish community, becoming a spy for the "Seer of Rivington Street," a self-proclaimed wizard known for tracking down husbands who have deserted their families. After an apprenticeship with a photographer leads Eddie to his true calling, he captures on film the fiery blaze of the Triangle shirtwaist factory and with it inadvertently documents the birth of a labor reform movement.
In Hoffman's spellbinding tale, the New York City of 1911 straddles the past and present: Electricity has begun "snaking through Brooklyn, turning night into day," the woods of upper Manhattan are giving way to sidewalks and streets, and factory owners will stop at nothing to keep prices low and workers marginalized. In a gritty nation on the brink of profound change, there is always still the chance that something miraculous can happen -- as when Coralie and Eddie meet and find not just love, but hope.
Restaurant life is famously grueling, with its long hours, financial ups and downs, and rigid pecking order reminiscent of the military, not to mention the necessity of doing a lot of thinking (and standing) on one's feet. Bread & Butter (Doubleday), Michelle Wildgen's wildly entertaining third novel, offers a behind-the-scenes view of this culinary cosmos, where a misfired plate might prompt a public tongue-lashing, and competition between restaurants can all but unravel a family. In a struggling Pennsylvania town, brothers Britt and Leo have established Winesap, their just-upscale-enough eatery, as a profitable presence on the local food scene. Which makes the nearby restaurant venture undertaken by their younger brother, Harry, something of a slap in the face: "People are going to compare us, whether it makes any sense or not," sighs Thea, Winesap's executive chef, upon hearing the news. As Harry's pan-crisped socca with baccalà and arugula squares off against Britt and Leo's venison with salty pistachio brittle, comparisons do arise—and tempers flare. Against this backdrop of brothers-on-brother combat, Wildgen serves up romantic intrigue (Leo unwisely falls for Thea, and Britt for a regular named Camille, whom Harry also has his eye on), along with a generous dollop of satire as sharp as a prep knife. The result is a novel that's as much about the complex dance of family dynamics as it is about the mysterious world behind the kitchen door—and a divinely delicious read, to boot.
Related
Before You Go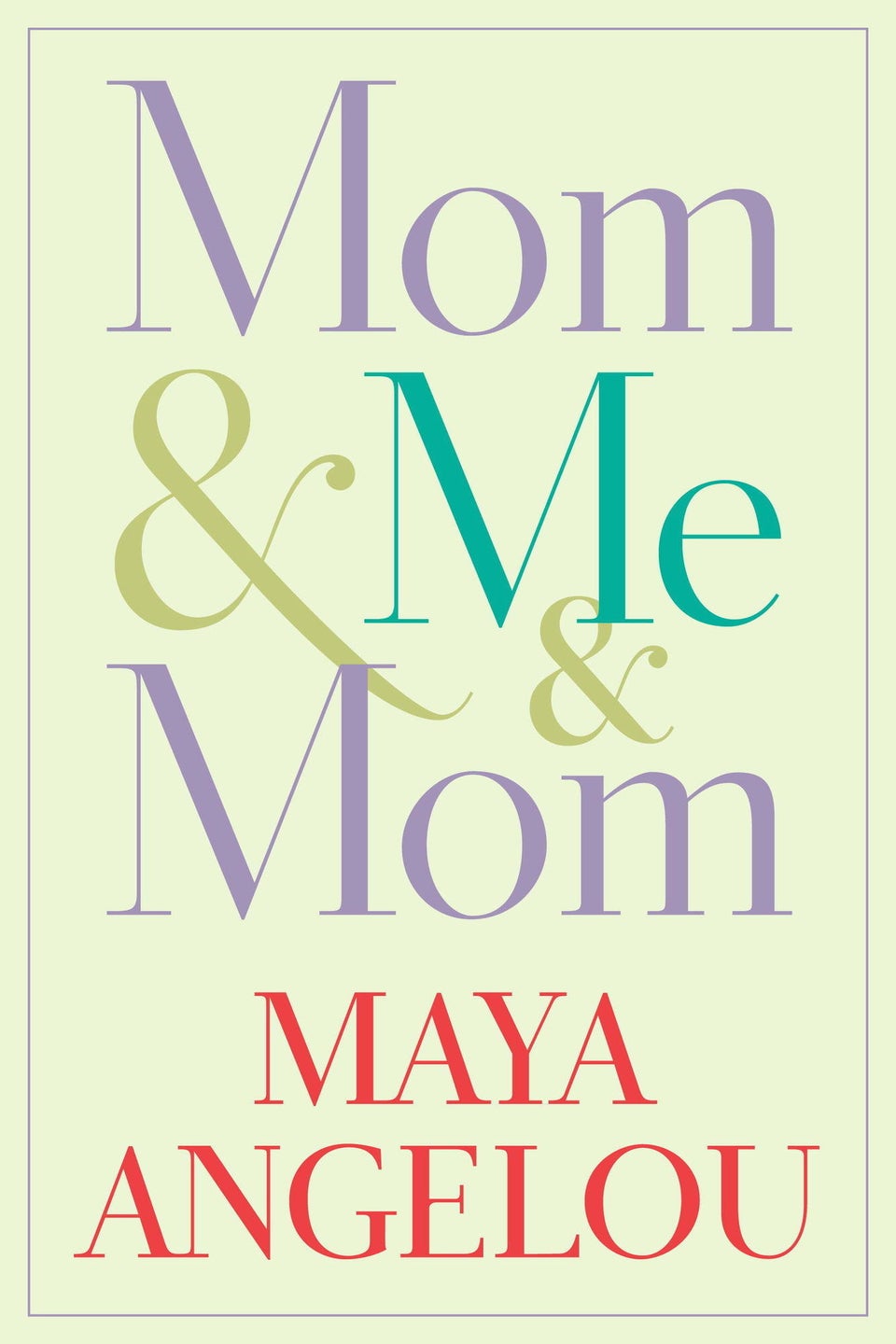 40 Books To Read Before Turning 40