Hate to burst your bubble, but there's a new form of Bubble Wrap coming out -- and this one won't pop.
It's sold flat and airless, making it easier to store and ship. A single truckload of iBubble Wrap can hold as much packaging material as 47 truckloads of the old stuff, the Journal said.
iBubble Wrap is inflated with a custom pump by the companies that use it as shipping material.
The air bubbles in iBubble Wrap are filled in columns, and the bubbles in each column are connected. Press on one, and there's no cathartic "POP!" as in traditional Bubble Wrap.
Instead, the air just shifts around in the column of bubbles.
The North Carolina company told the newspaper it would still make traditional Bubble Wrap, and other companies will undoubtedly continue to make similar packaging material that pops.
But if the new stuff takes off, the Bubble Wrap we all know and love could become a lot less common... and eventually, all we'll have left is Virtual Bubble Wrap.
Related
Before You Go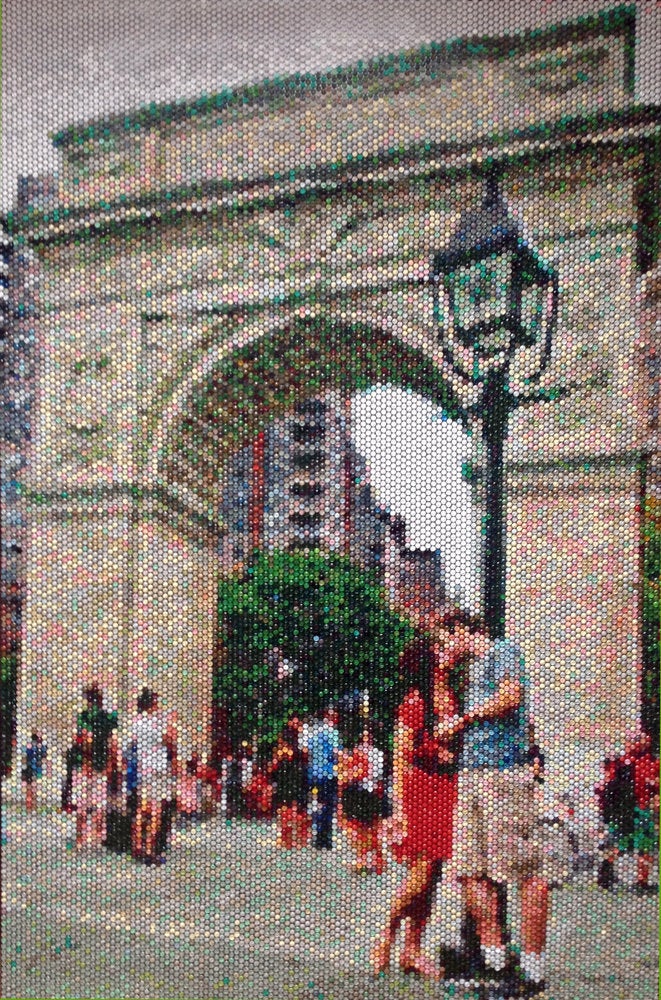 Bradley Hart's Bubble Wrap Paintings
Popular in the Community