There are many benefits of starting your own business. Who wouldn't want to make their own schedule? Be their own boss? Set their own rates? The flexibility and convenience that comes with starting your own business is great, and exactly why there have been such an influx of people choosing the entrepreneurial path in recent years.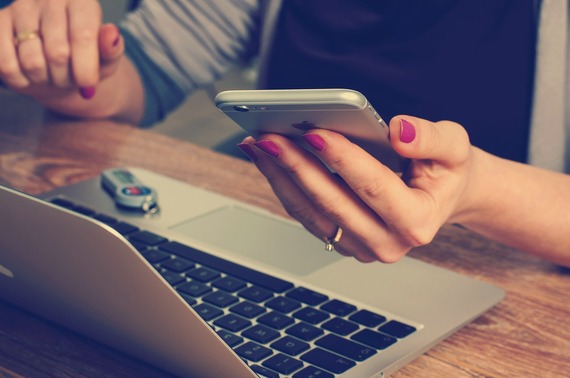 Many people would love to leave the shackles of their 9-5 desk job to pursue their passion, but are scared of abandoning the stability and security allotted by corporate employment. Whether you've already started your new business, or are only just mildly considering it, you're likely riddled with concerns.
Where am I going to find new clients? What if I don't make enough money? What if I go bankrupt and become homeless?
Disorganization and doubt are two of the most toxic habits new small business owners can have. If you want to make a successful living as an entrepreneur, you can. But you get out what you put in. When you first start your business, regardless of the industry, you're going to learn through trial-and-error. And while there are a few lessons that have to be learned the hard way, there are some common mistakes new business owners often make that you can--and should--avoid.
Not charging enough.
When first starting out, most start-ups severely underestimate what they should, or could, be charging. Plagued with the fear of not finding enough work, they'll do just about anything to convince potential clients why they're the right person for the job, including undercharging.
The last thing you want to do is get burned out because you're taking on too many small-paying jobs or giving away your products for less than they're actually worth. Don't assume clients are more likely to hire you if you charge the least, as this could actually have an opposite effect. If you price your products and/or services too cheap, they may just assume the quality isn't very good either. Know that the work you are offering is valuable. You possess a skill that people need, and you should be compensated appropriately. Don't sell yourself short.
To make your new business successful, you need to make sure you are making a profit, even after your payments meet living/working expenses (supplies, rent, bills, etc.). If you aren't making enough money or have enough time to enjoy your life, why even bother leaving the old 9-5?
Not choosing the right business structure.
Whether you file your new business as a Sole proprietor, LLC, C or S Corporation, or partnership, you are probably going to have to learn and adhere to a different set of federal business tax requirements. The business entity you choose will largely affect how, and how much, you pay taxes.
It is important you do your research ahead of time to take all the various factors into account and choose the structure that makes the most sense for your new business. Don't just pick whatever sounds the best. Failing to do this could result in heavy--and not to mention expensive--consequences.
Also, when it comes to filing your taxes as a new business owner, your life will be a whole lot easier if you've kept all receipts and financial documentation throughout the year.
Not having a written agreement/contract.
This is important, not only for legal protection incase a client decides to be stubborn about paying their bill (which does occasionally happen), but also because having a contract puts the client's mind at ease.
If you are paying someone to do a job for you, you want to know it is going to be done right. Having a written agreement or contract allows you to show your professionalism and credibility, as well as giving both parties a clear outline and understanding for the scope of the project.
Don't make the mistake of leaving no paper trail because they've verbally agreed to compensate you for your work, they'll actually follow through. It's okay to think the best of people, but when it comes to your new business, it's best not to take any chances.
Not managing orders properly.
With a proper contract, you'll also want an accompanying invoicing system. If you are selling products, it is important you also have a purchase order system in place. Not only will these help you when it comes time to file taxes, but it will also help you keep track of which customers have outstanding balances, manage order transactions with both suppliers and customers, and easily track accounts payable.
Of course, you'll want to make sure both the invoices and purchase orders have a professional and clean layout and follows accurate billing and order transaction policies. If design and/or administration isn't really your thing, your best bet is to use a free purchase order template that allows you to customize the layout and information.
These also help the client because they'll get a breakdown of the products/services they're being provided, and are less likely to delay payment due to confusion about what exactly it is they're paying for.
Additional Tips for New Business Owners
If you work in a creative field, such as photography, writing or designing, remember that it's okay to say "no" to certain jobs and opportunities that don't pay enough or interest you. Also, just because your business is new and you're essentially "starting from scratch" doesn't mean you should be available 24/7. Set boundaries so you don't end up overworking yourself, which is all-too-easy to do when you're an entrepreneur.
One of the most important things to remember is that it gets better, and easier, with time. You simply need to learn to work smarter, not harder. Know that it is not going to be smooth-sailing from the get-go, and that's okay. What matters most is that you're doing something that excites you and, with enough patience, time management, self-discipline, and determination, you will be rewarded for it--financially and beyond.
REAL LIFE. REAL NEWS. REAL VOICES.
Help us tell more of the stories that matter from voices that too often remain unheard.