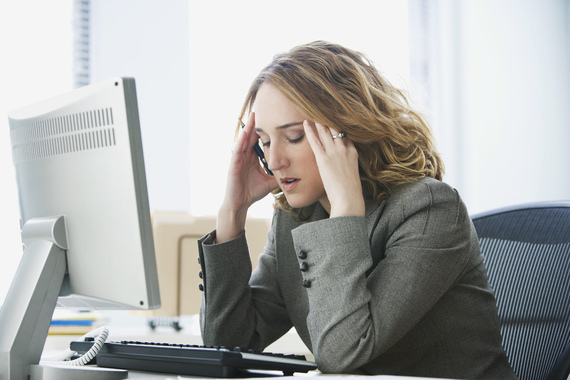 If you have recently launched a new company, chances are you're going to want to start getting some media attention right away. Forbes, Fortune, The Wall Street Journal -- you want coverage in all the most prestigious media outlets. The reality is that it can be hard to get the ball rolling when it comes to growing your business and getting the type of notoriety it needs to really take off. Yes, this process can be stressful, but there are some things that you can do in order to get the press that you are looking for.
The first thing to do is to "think small." Yes, as a new business owner you will want to get as much attention as possible. You may feel as though your new company deserves notoriety, but that doesn't mean that you can jump straight to the biggest names out there. Don't be so focused on landing big-name media outlets right away. While getting attention from mainstream outlets may seem like a great goal for you, focusing on these publications right away is likely a waste of time.
Instead, use your valuable time to focus on pitching ideas to smaller outlets. Big news publications such as Forbes don't focus a lot on up-and-coming companies, and typically don't shed light on new businesses (unless you're a tech company with some very substantial backing numbers). They tend to talk about the same group of big mainstream companies over and over again.
This is why focusing on smaller outlets is a better approach. It may not give you the exposure that Fortune will, but it is a great place to start. Focusing on smaller outlets will still get you some attention and is not a waste of time and energy. It's important to remember that getting noticed by these smaller outlets is better than not getting any attention at all.
Your focus should be on getting your first "big break," or your first real exposure from a publication. Getting noticed once is a great way to break through and to start getting the type of attention that you are really looking for. Once you get picked up by one of these smaller outlets, you have something to build on and to reference going forward. Plus, exposure from a small outlet can still do a great deal for your company, even if you are just in the building or growing stages. You may be surprised by what a single article in a local newspaper can do.
Once you have this exposure, you can keep getting more attention from other publications and work towards being the type of established company that gets attention from big-name outlets. You have to start somewhere, particularly when you are growing a company. When you start pitching stories and distributing press releases, save yourself the headache of rejections from big publications and instead focus on some of the smaller outlets around you. If you create a list of small publications and focus on getting attention from them first, your chances of getting recognized will increase greatly.
Remember: even if you have big goals for your company in the future, you always need to start small, so stop stressing and start focusing on smaller outlets -- it will do much more for your company in the long run.
Calling all HuffPost superfans!
Sign up for membership to become a founding member and help shape HuffPost's next chapter