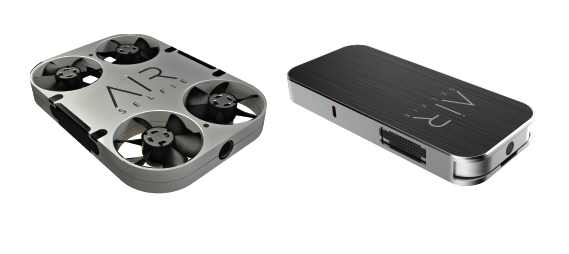 As the "selfie" seems to be here to stay, the advancement in camera capabilities continue to improve.
Today at CES, AirSelfie debuted its latest pocket-sized flying camera to attendees in four colors with an enhanced camera, longer batter life, greater memory and an upgraded smartphone app. These advancements make AirSelfie2 the best photo and video experience in its class
No more hoping your arms are long enough to take the perfect selfie. This camera is revolutionary as it offers 12 megapixel camera for HD photos and video and does something your smartphone can't... It flies!
"The AirSelfie2 is truly revolutionary when it comes to flying cameras. When you're looking to capture life's important moments, dramatic scenery or large group shots, you want a combination of best-in-class technology and ease of use. The AirSelfie2 delivers precisely that," said Stefano Cabella, CEO of AirSelfie.
The AirSelfie2 also features a 16GB memory - allowing for thousands of pictures or video clips. It connects wirelessly to most with iOS and Android devices, meaning you can upload shots to social media or share them in seconds. And the 85° field of view on the AirSelfie2 means no special lenses or attachments to get the best shot possible.
Popular in the Community