The Chicago Bears will keep their navy blue and orange colors, of course, but will now have "newer lightweight fabrics and a sleek silhouette."
"new jerseys are sweet...Classic Chicago Bears look," he said.
HuffPost Miami has more on the new gear:
The swoosh has just released images of Miami's new Nike Elite 51 gear, a new system that reportedly reduces weight with "flywire technology" and fits like shrink-wrap over pads with a new four-way stretch fabric. Oh, and it's also got "sleeve articulation," whatever that is, and is supposedly harder to tug.

While the new jerseys may be "sweet," they are also quite pricey: a new, game day jersey will set fans back $250.
Check out the new Bears uniforms here. What do you think? All photos courtesy of Nike, Inc.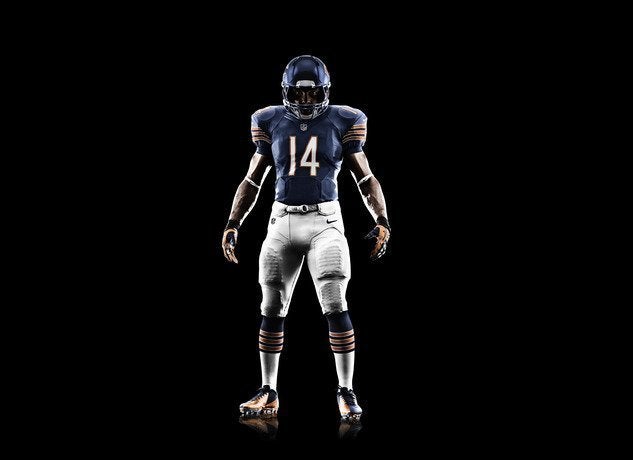 Popular in the Community