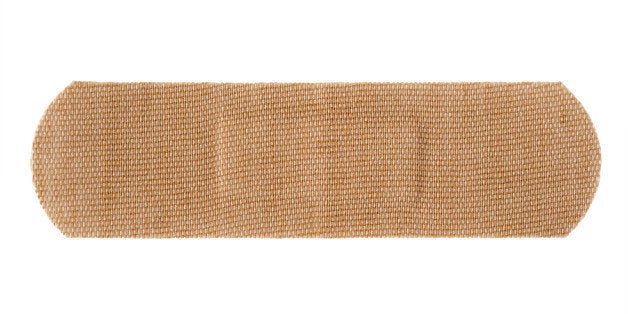 Young people in Chicago's toughest neighborhoods are stuck.
The public schools are in shambles. Kids drop out instead of graduating. If they do graduate, they're unlikely to get into college. They probably can't find a good job, either.
That means they're likely unemployed long term, perhaps scraping by on welfare. Too many of them cycle in and out of the criminal justice system.
The problems of poverty and unemployment are complex, and no quick or easy fixes exist. But politicians have aggravated these problems through misguided education and economic policies.
Yet instead of reversing those policy missteps and proposing fresh ways to improve education and economic growth, politicians offer Band-Aid fixes in the form of jobs programs. In the latest iteration of this approach, Cook County Board President Toni Preckwinkle wants to address the problem of youth unemployment in two struggling Chicago neighborhoods.
Preckwinkle and the county board are planning to target 300 16-24-year-olds in Austin and Back of the Yards, aiming to get them jobs or into career training. Funding will come from the county's public safety grant program, the Chicago Sun-Times reported. But the problem Preckwinkle and the board are attempting to solve runs much deeper than what a jobs program can fix, and is, in fact, a byproduct of city and county officials pursuing bad policies.
Few jobs, bad schools, no hope
In Austin, 57 percent of 20-24-year-olds don't have a job. And in New City - where Back of the Yards is located - 52 percent of 20-24-year-olds are unemployed. Poor communities like this one have been hit especially hard by Chicago's failing schools and anti-jobs taxes and regulations, which make it difficult for blue-collar, entry-level jobs to take root.
For example, although a high school diploma is needed for many higher-paying blue-collar jobs, just 1 in 4 Austin residents have one.
That makes getting a foot in the door tough, especially in a weak jobs market.
Austin isn't the only neighborhood hurt by failing schools. Citywide, more than 25 percent of Chicago Public Schools, or CPS, students don't graduate within five years.
In the fall after graduation, the most common situation for CPS students with very low college qualifications was to be neither working nor in school, researchers at The University of Chicago Consortium on Chicago School Research concluded in a 2013 study. "Those who do enroll in postsecondary education are unlikely to persist, and those who find work are substantially underemployed," authors wrote.
These kinds of educational outcomes bring sobering consequences. The dropout-to-prison pipeline is all too real. Four in five Illinois prisoners didn't graduate high school; less than 10 percent had some undergraduate experience; and only 1.4 percent graduated college. And 50 percent of these prisoners come from Cook County.
Bad policies created this cycle, and a $1 million won't fix it
In addition to the fact that Chicago's failing schools leave young people unprepared to take advantage of job opportunities that do exist, there is also a shortage of any kind of jobs for young people in the city's poorer neighborhoods. Businesses aren't setting up shop in and around Chicago's toughest communities because Chicago makes it extraordinarily hard for them to do so. A Home Run Inn restaurant that could have employed young people living in Austin never got off the ground after the city hiked its minimum wage in 2014.
The same thing happened on the South Side, where businesses have shuttered or cut back on hiring. Reps for a Panera Bread in the Beverly neighborhood cited the city's increase to the minimum wage as the reason it left the neighborhood. Another Beverly staple, Rainbow Cone, announced it would have to cut in half the number of students it hires.
On top of the minimum wage, across Illinois businesses also pay high payroll taxes and the region's highest costs for unemployment insurance and workers' compensation.
Blue-collar workers who used to find jobs in factories on the South and West sides are out of luck, as manufacturing employers have fled the city in droves. That trend is in keeping with the state of Illinois as a whole, which has lost 8,500 factory jobs just since September, coming to a loss of 43 jobs a day.
More money won't fix Chicago's jobs climate
"They say the best way to stop a bullet is with a job," said County Board Member Richard Boykin.

That sentiment is absolutely correct. And in Chicago, where more young people have been killed since 2008 than in any other major city, according to the Chicago Reporter, young people need jobs now more than ever.
But artificially creating jobs for a handful of young people won't solve the long-term problem of whole communities being unable to find work.
Whole neighborhoods of kids are being left behind in Chicago. Issues this big won't go away because well-meaning city officials pop in every so often to throw money at the problem.
Chicago's young people deserve more than a pittance - aldermen owe them serious introspection. It's time to admit the city's approach has failed - and it's time the men and women running Chicago step up with new solutions.
A million dollars doesn't give students the option for innovation in education. It doesn't give parents a choice to get their children out of failing schools and into schools that work for their family. It doesn't address the core tax and regulatory issues driving out the businesses that create the jobs these young people desperately need.
Cook County officials were onto something when they homed in on the need for more work among the city's young adults. But their approach does nothing to address the foundational, structural problems that prevent jobs from taking root here in the first place.
Calling all HuffPost superfans!
Sign up for membership to become a founding member and help shape HuffPost's next chapter