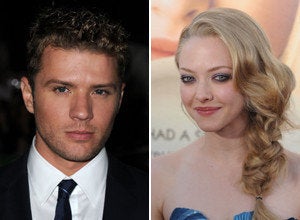 With his ex-wife engaged, Ryan Phillippe seems to be making moves of his own.
A source told Page Six that Phillippe was in Tulum Mexico with 'Dear John' star Amanda Seyfried, where they spent the evening at an intimate restaurant. And they weren't just there for the fare -- the newspaper's source said that, "They were kissing all throughout dinner.
"I still have sadness and complicated feelings about my divorce. But how beneficial is it to keep hanging onto those feelings?" he said. "If someone lives through an accident, his aim is to become better and healthy. My aim is always to progress --- to make better decisions and be a better father, a better boyfriend, a better husband if it happens again."
Popular in the Community