By Colleen McDaniel, Cruise Critic Managing Editor
Sailing on a new cruise ship gives you access to the newest technologies, restaurants and trends at sea. In 2016, you'll have plenty of choice, with six new ocean cruise ships hitting the waves for U.S. travelers. This is the year of superlatives -- the biggest, the most luxurious, the most technologically advanced.
Check out the lineup of new cruise ships in 2016:
Holland America: Koningsdam (April 2016)
Cruises To: Mediterranean, Baltic, British Isles, Northern Europe, Caribbean, The Bahamas
Accommodating 2,650 passengers, Koningsdam is ideal for solo travelers and families; the ship will have oceanview cabins created specifically for both. Also onboard? A state-of-the art theater-in-the-round that combines live action with a 270-degree LED screen and a cool new venue, dubbed Blend, that allows passengers to mix their own wines at the only purpose-built wine-blending venue at sea.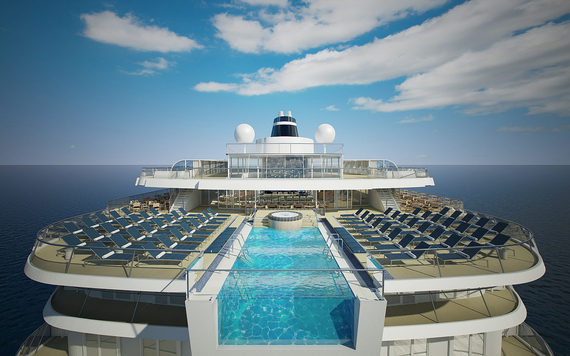 Viking Cruises: Viking Sea (April 2016)
Cruises To: Mediterranean, Northern Europe, Baltic
With a 930-passenger capacity, Viking Sea is the second ocean-going cruise ship from Viking Cruises, a longtime trendsetter in river cruising. The vessel offers a small-ship intimacy along with some bigger-ship bells and whistles, like multiple dining venues and an infinity pool that extends off the back of the ship. Cruises on Viking Sea include complimentary beer, wine and soft drinks served at lunch and dinner, Wi-Fi and some shore excursions.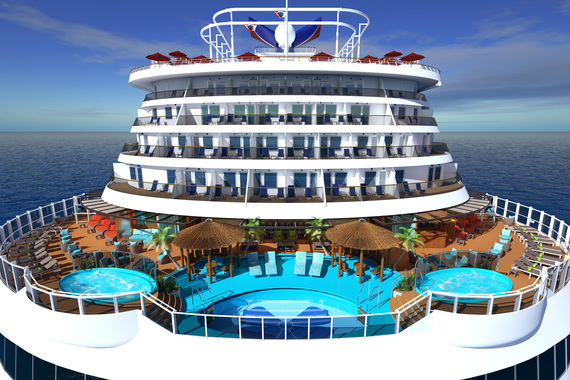 Carnival Cruise Line: Carnival Vista (May 2016)
Cruises To: Mediterranean, Caribbean
Carnival Vista, a 3,954-passenger ship, will feature the cruise industry's first IMAX theater. Other wow-worthy features include a 450-foot-plus-long water tube slide and SkyRide, a suspended ride along an open-air track atop the ship. The first cruise ship brewery also debuts on Vista at the ship's RedFrog Pub, where passengers can sip on mass-market beers, craft-style beverages or one of three beers brewed right onboard.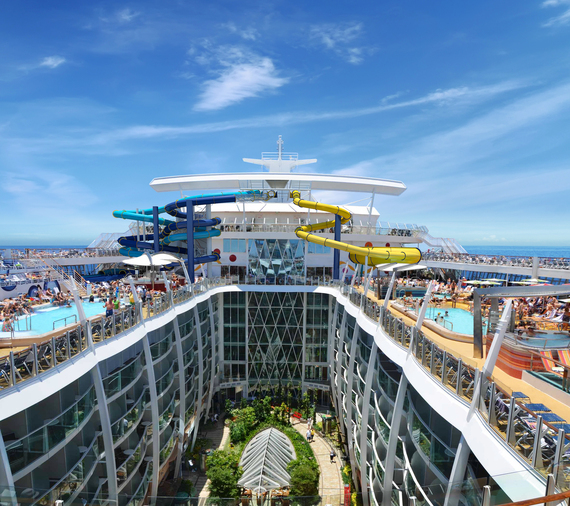 Royal Caribbean: Harmony of the Seas (June 2016)
Cruises To: Mediterranean, Caribbean
The biggest cruise ship in the world, at 227,000 gross tons, can accommodate 5,497 passengers at double occupancy (and a whopping 6,410 at maximum occupancy). Harmony of the Seas has a waterslide area, with three slides collectively called "The Perfect Storm," as well as a 10-story spiral slide called "The Abyss." The ship will be completely high-tech, with the line's Voom, a high-speed Internet service Royal Caribbean says allows passengers to surf, share and even stream at speeds equal to those on land -- still a relative rarity at sea.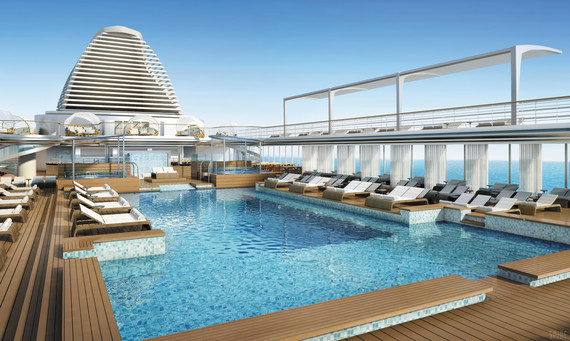 Regent Seven Seas Cruises: Seven Seas Explorer (July 2016)
Cruises To: Mediterranean, Caribbean
Regent Seven Seas promises its new cruise ship, Explorer, will be the most luxurious ship ever built. The 738-passenger vessel certainly has plenty of opulence in support of the claim. Every cabin onboard is a suite, and all feature high-end touches such as marble and stone detailing, upscale toiletries and private balconies. The ship includes a Culinary Arts Kitchen, where passengers can hone their cooking skills with hands-on instruction in areas like cooking the perfect fish or French technique.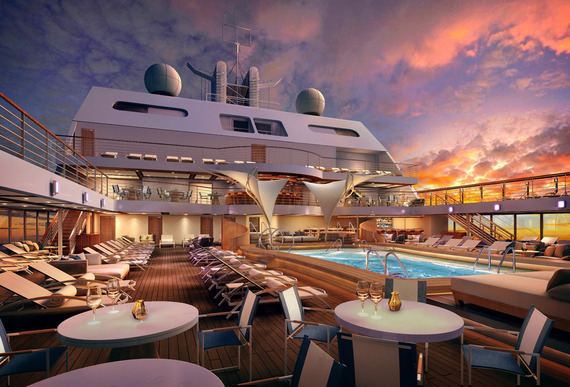 Seabourn Cruise Line: Seabourn Encore, (December 2016)
Cruises To: Mediterranean, Middle East, Asia
Much of the excitement around Seabourn Encore, a 604-passenger ship, centers on dining -- specifically on a partnership with world-famous chef Thomas Keller, known for his three Michelin-starred land restaurants: The French Laundry, Per Se and Bouchon. With Keller, Seabourn creates a signature restaurant onboard Encore that features high-quality ingredients and innovative dishes.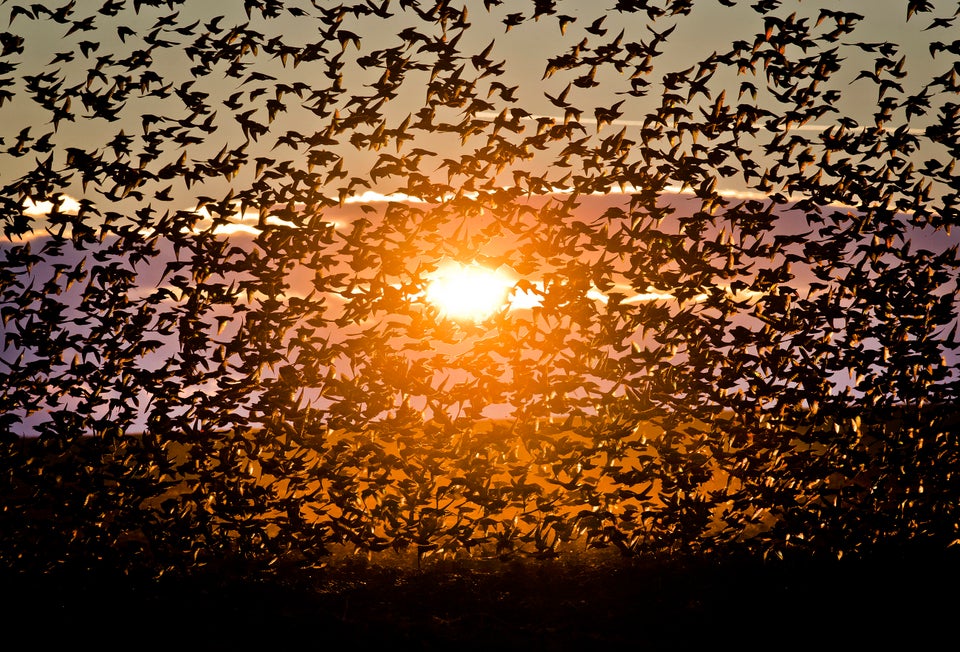 Stunning Images From Around The World