As part of a 10-year initiative called Building Healthy Communities, The California Endowment, a private statewide health organization based in Los Angeles, is sponsoring an architecture and ideas competition to design housing for farm and service workers in the Eastern Coachella Valley.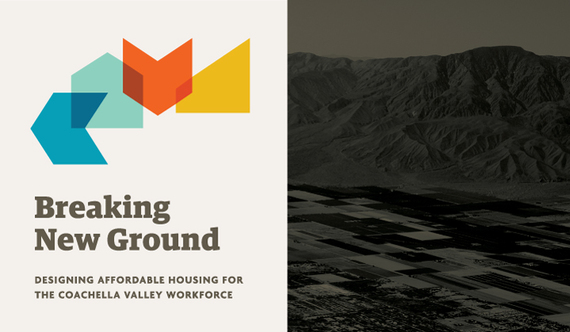 Called Breaking New Ground: Designing Affordable Housing for the Coachella Valley Workforce, the competition is conceived as a way to bring the focus of architecture, design, and related disciplines to envision a healthy, sustainable, affordable community in a region where the affordable housing needs of low-income workers has been overlooked for decades. "The essence of the competition is to spark new and bold thinking about affordable housing for a community of people who desperately need it," says Beatriz Solis, Director of Healthy Communities (South Region) at The California Endowment.
The Coachella Valley, one of the nation's most vital agricultural and tourist economies, generating $4 billion in economic activity annually, suffers from a chronic shortage of affordable housing. This economy relies on both a permanent and seasonal workforce to harvest crops and work in tourism-related service sector jobs. The region is facing an unprecedented crisis in which thousands of families and individuals are forced to live in unhealthful, substandard conditions.
Many workers and their families live in vehicles, on streets, in parking lots and even outdoors in makeshift camps. They have little or no access to clean drinking water, healthcare, transportation, and other supportive social services. Lacking alternatives, many end up living in unpermitted mobile home parks that are not kept up to code. Trailers are sometimes held together by nothing more than plywood and duct tape, while residents dodge wild dogs, rats, open sewers and exposed wires. This is the "other side" of Coachella, the side the outside world never sees.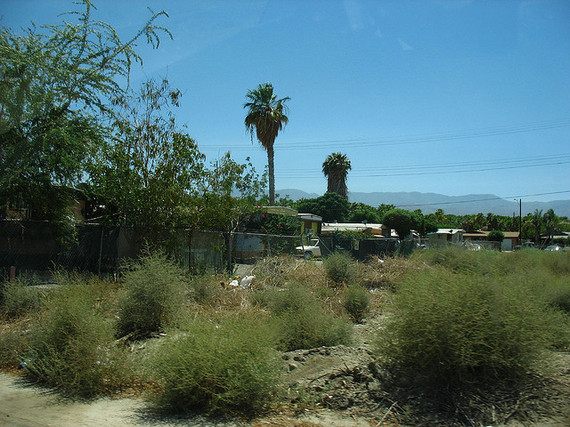 (Orin Zebest/Flickr)
The ambitious scope of the competition is matched by an unprecedented awards package of $300,000 to be shared by four finalist teams. Four student finalist teams will share $25,000 and an additional $25,000 will be provided for awards of merit and recognition. This is the largest competition in the nation and the only one of its kind to focus on building affordable housing for low-income households and families in need.
Breaking New Ground will be a springboard to building an affordable housing community in partnership with the County of Riverside, which has been helping the Endowment identify and secure land for the project. The California Endowment has committed seed-funding and is identifying other partners to help fund the build out. "This is something that is going to happen," says Solis. "For the past decade, we have been laying the groundwork for building real healthy homes for people."
Online registration will be opening this month and run until the end of Phase One on December 19. Jury members include Dana Cuff, author and director of CityLab at UCLA, award-winning architect and educator Kevin Daly, FAIA, and Susan Szenasy, publisher and editor-in-chief of Metropolis.
Calling all HuffPost superfans!
Sign up for membership to become a founding member and help shape HuffPost's next chapter