Dallas Art Fair founders Chris Byrne and John Sughrue are heading further West. In January, they'll be opening the inaugural FOG, a new San Francisco modernism art and design fair to benefit SFMOMA.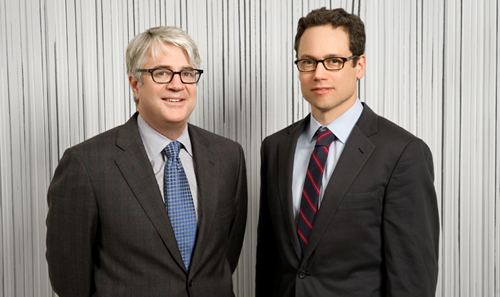 Dallas Art Fair Founders John Sughrue and Chris Byrne / Courtesy SFMOMA

The two are entering unfamiliar territory -- not only in a new city, but with a stronger focus on design than their well-liked art fair -- but they enter backed by local vets. In addition to SFMOMA, Byrne and Sughrue are working with the steering committee that recently severed its ties to the highly successful SF20 fair. They expect to put on a smaller affair with about 50 exhibitors (about as many as in Dallas) includingg national and international galleries, local mainstays Hedge, Anthony Meier Fine Arts, and Silverman, as well as Stanley Gadde's 21 Pop.
"I think everything feels out of my element," Byrne told ARTINFO. "There's a couple things that are exciting. A fair that has design but then also has galleries is interesting; distinctions between fine art and decorative arts have started to go away." And where did they get the name? "It doesn't stand for anything," Byrne said. "Obviously the Dallas Art Fair is a pretty descriptive title, but this was more about alluding to something than actually saying something descriptive."
FOG will take place January 16 to 20, 2013, at the historical Fort Mason Festival Pavilion located on the San Francisco Bay.
More of Today's News from Blouin ARTINFO:
Like what you see? Sign up for Blouin ARTINFO's daily newsletter to get the latest on the market, emerging artists, auctions, galleries, museums, and more.

Related
Popular in the Community