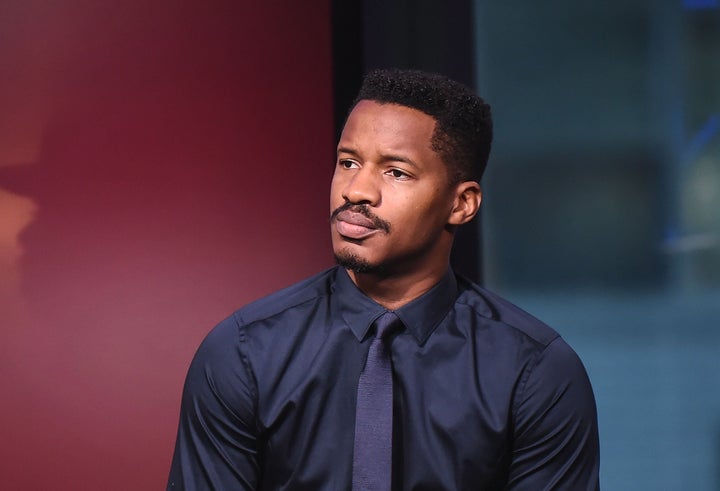 UPDATE: Nate Parker shared a lengthy Facebook post on Tuesday, following the news that the woman who accused him of rape in a 1999 took her own life four years ago.
"I cannot ― nor do I want to ignore the pain she endured during and following our trial," Parker wrote. "While I maintain my innocence that the encounter was unambiguously consensual, there are things more important than the law."
"I look back on that time as a teenager and can say without hesitation that I should have used more wisdom," he continued. "I look back on that time, my indignant attitude and my heartfelt mission to prove my innocence with eyes that are more wise with time. I see now that I may not have shown enough empathy even as I fought to clear my name. Empathy for the young woman and empathy for the seriousness of the situation I put myself and others in."
Parker ended the post with a promise to never hide from the rape allegations and explains that his words are not meant to solve this matter, but are instead intended as a response to the media conversation surrounding his past.
PREVIOUSLY: A new transcript of a phone call between Nate Parker and a rape victim has surfaced online, directing increased attention to the actor's past as a student at Penn State.
In 1999, a then 19-year-old Parker and his roommate, Jean Celestin, were accused of sexually assaulting an 18-year-old fellow student in their apartment after a night of drinking. Parker was later cleared of the charges on the grounds that he and the victim had previously engaged in consensual sex. Celestin was sentenced to six months in prison, but was granted a mistrial during his appeal because the victim didn't want to testify again.
In October, Parker's critically hailed slave rebellion drama "The Birth of a Nation," which is co-written by Celestin, will be released in theaters. Praised as the "antidote to the #OscarsSoWhite controversy" upon its premiere at Sundance, Parker has emerged as an empowering new voice for black artists in the film industry. The film also touches upon issues of sexual assault and rape, fusing his problematic past and his current work.
In the disturbing transcript of a phone call between Parker and the victim obtained by Deadline, the unidentified woman presses him for details about the night in question.
According to Jezebel, the victim pretended she was pregnant in order to identify the other attackers in the room. The two go back and forth debating whether she should have an abortion, as she asks Parker to recall the night of the rape. He insists he used protection, but later admits to ejaculating on her back. In another phone call monitored by the police, Parker questions how active she was in the encounter, according to Jezebel.
"I'm not try, trying to be mean, but, I felt like you put yourself in that situation, you know what I mean?" Parker said. "I really felt like I didn't do anything wrong."
On Tuesday, Variety reported that the woman who accused Parker died by suicide in 2012, according to the victim's older brother.
"Seventeen years ago, I experienced a very painful moment in my life," Parker told Variety. "It resulted in it being litigated. I was cleared of it. That's that. Seventeen years later, I'm a filmmaker. I have a family. I have five beautiful daughters. I have a lovely wife. I get it. The reality is ..." he took a long silence, "I can't relive 17 years ago. All I can do is be the best man I can be now."
As the film's release draws near, audiences will once again be challenged to decide how to draw the line between art and artist and whether to support Parker and his project. "The Birth of a Nation" hits theaters this October.
Watch the trailer for the film below:
The Huffington Post has reached out to Parker's representatives and will update the post accordingly.