The Archbishop of Canterbury, Justin Welby, confirmed that he baptized the former "Suits" actress into the Church of England last week. Though he admitted he can't reveal much about the actual ceremony, which took place at St. James's Palace in London, he described it as "very special."
"It was beautiful, sincere and very moving," Welby told ITV News in a report published Friday. "It was a great privilege."
Markle, who was raised Protestant, also intends to become a British citizen. The Archbishop of Canterbury will officiate the royal wedding in just a couple of months, and he said there are a few things he's trying to keep in mind.
"Unlike recent weddings, I must not drop the ring," Welby said, smiling. "And I must not forget to get the vows in the right order as I did at the rehearsal for one of my children's weddings!"
And even though millions of people all around the world will be watching the nuptials, Welby reminded ITV viewers the event is all about the couple standing in front of him.
"At the heart of it is two people who have fallen in love with each other, who are committing their lives to each other with the most beautiful words and profound thoughts, who do it in the presence of God, through Jesus Christ," he said. "You pray for them to have the strength to fulfill their vows and you seek to do it in a way that respects their integrity and honors their commitment."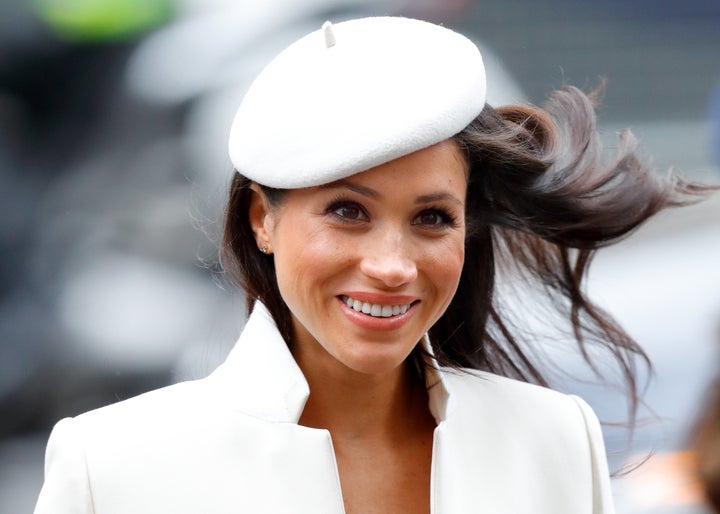 However, there is one major difference between talking to Harry and Markle about their wedding and planning a wedding with non-royal couples.
"You talk about what they want in the wedding, discuss it with the Dean of Windsor, it's what you do for weddings, it's just on an infinitely larger scale," Welby said. Sounds about right.
CORRECTION: A previous version of this article misstated when Meghan Markle will become a British citizen.