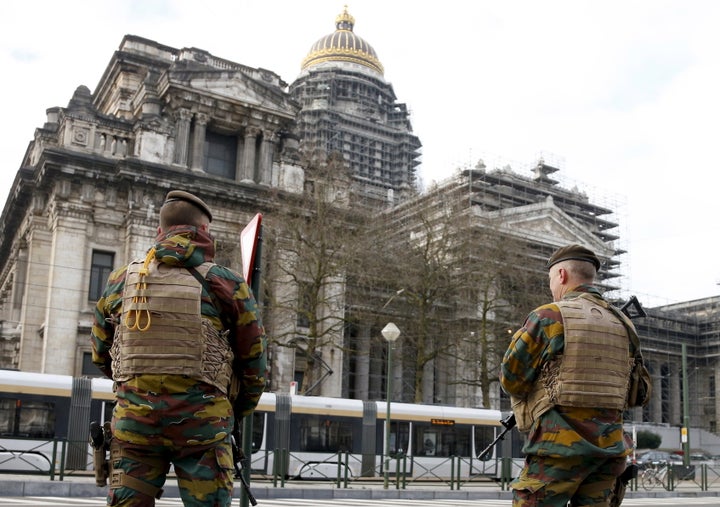 On Nov. 13, three teams of attackers carrying assault weapons and suicide vests targeted locations across Paris -- the Stade de France, the Bataclan concert hall and several restaurants and cafes in a popular neighborhood. The attackers killed 130 people and injured hundreds. Many of the victims were young and were celebrating the start of the weekend on a warm fall night.
French newspaper Le Monde based its timeline of the attacks and some of the events leading up to them on some 6,000 official records that are part of the ongoing investigation.
Among the revelations are chilling new details about the brutal assault on the Bataclan concert hall, where more than 1,500 people were gathered for American rock band the Eagles of Death Metal's show.
After opening fire outside the venue, two of the three attackers at the Bataclan made their way inside and opened fire inside the hall.
A security guard opened an emergency exit to let spectators leave, but a third man was waiting for them outside and opened fire, before joining his two accomplices inside.
Some of the attackers poked fun of the hostages stuck in the concert hall, according to witnesses.
In the pit, trapped spectators lay down on the floor, pretending to be dead. "Whoever moves, I'll kill him, you'll see," one of the assailants said while shooting methodically into the crowd. "I said don't move!"

Some [attackers] amused themselves with the hostages. "Go, get up, those who want to leave, leave!" one [attacker] said. "Of course, those who stood up were shot at," a survivor said. "The terrorists started [firing] again and other hostages got up. Again, they shot. They were having fun, it made them laugh."
The records also reveal important strides in the probe into the attacks. Investigators have determined that at least two of the attackers were communicating with one or several people in Belgium throughout the assault.
The team of attackers at the Bataclan and the terrorists targeting the cafes were each communicating with phone numbers traced back to France's northern neighbor. Investigators have determined that the two phones in Belgium were situated at the exact same location while receiving the messages from the French capital. It has not been established yet who was operating those phones.
Investigators also haven't been able to determine why the car that carried three of the attackers to the Stade de France made an hour-long stop at the airport of Roissy hours before the start of the assault.
Weeks after the attack, the French capital remains on high alert.
Authorities have ramped up security ahead of New Year's Eve celebrations. The traditional fireworks show in Paris has been canceled and replaced by a video performance.
The Associated Press reports that 60,000 police and troops will be deployed across the country. Nine thousand police officers will be deployed in Paris alone, according to The Guardian.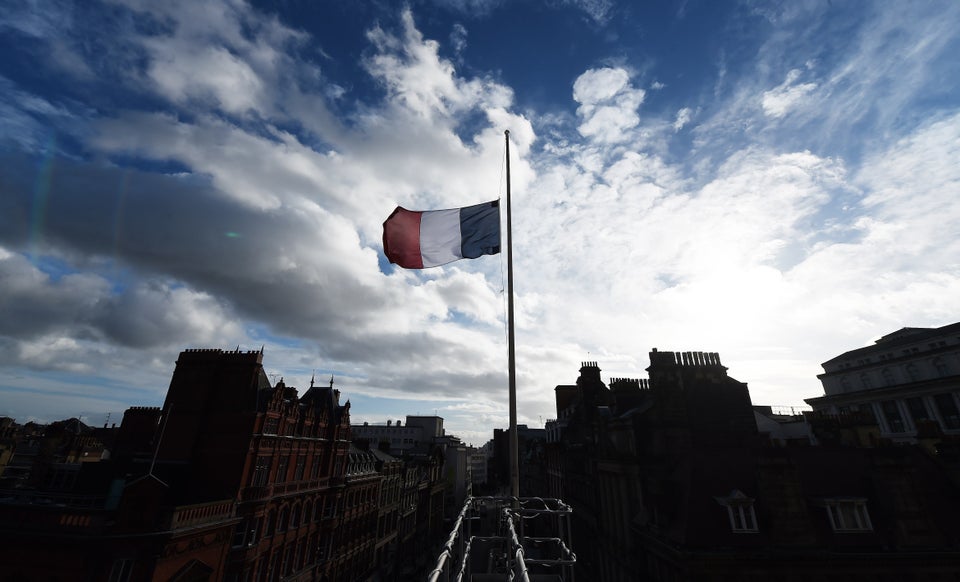 Inspiring Reactions To Paris Attacks
Related
Popular in the Community