In a letter sent to the bank's lawyers this week, leading House Financial Services Committee Democrats including California Rep. Maxine Waters rejected the institution's claims that it could not legally release details of the loans for privacy reasons.
Deutsche Bank cited privacy laws when it refused the Democrats' request to release the information this month.
However, representatives of the Financial Services Committee, as well as members of the Subcommittee on Monetary Policy and Trade, the Subcommittee on Oversight and Investigations, and the Subcommittee on Terrorism and Illicit Finances say that U.S. privacy laws do not apply in this case.
Such legislation isn't applicable when information is called for by members of Congress, the Democrats' latest letter states. In addition, disclosure of a client's information is permitted if it "may yield information indicating potential criminal or fraudulent conduct" or may "prevent actual or potential fraud [or] unauthorized transactions."
And Trump could simply direct the bank to share the information, according to the letter, which is also signed by Reps. Dan Kildee (D-Mich.), Gwen Moore (D-Wis.), Al Green (D-Texas) and Ed Perlmutter (D-Colo.).
"Given President Trump's repeated assertions that he does not have ties to Russia, such disclosure would ostensibly be in his interest," the Democrats say in the letter.
They have asked the bank to respond by Thursday. Deutsche Bank's lawyers told the Guardian that they would respond to the latest letter "in due course."
The Democrats also wrote a letter last month to Treasury Secretary Steven Mnuchin requesting that the Treasury Department's Financial Crimes Enforcement Network provide records of Trump's financial ties to Russia, as well as those of his family members and associates. Mnuchin has so far not responded.
New York's Department of Financial Services fined Deutsche Bank $425 million and mandated an independent monitor track bank programs to guard against money-laundering schemes. An investigation by the U.S, Department of Justice is ongoing.
Support HuffPost
The Stakes Have Never Been Higher
Before You Go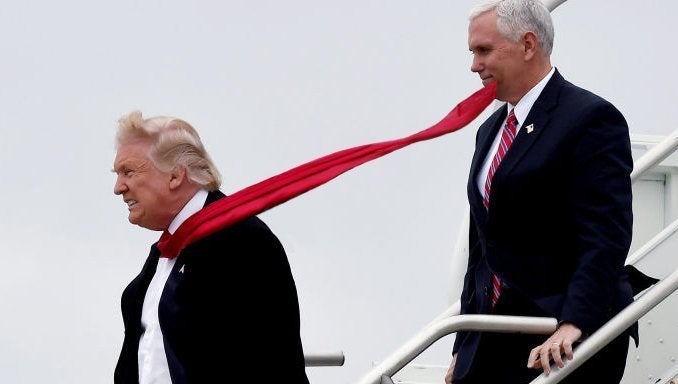 Trump's Ties
Popular in the Community