Perk up, Diet Coke-swilling fashionistas: that silver soda can you constantly clutch just got a lot more stylish.
The calorie-free soda brand launched a brand new design this week in the UK and Europe in conjunction with the return of its "Love It Light" campaign, starring those fashionable Diet Coke puppets, reports Financial.
PopSop has a sneak peek of the new cans, which feature floral, zebra and houndstooth prints in female face profiles. In the new TV spot, three fashionable puppets fight over who gets the last can of Diet Coke, based on who had the worst day. (Puppets must have a harder life than we'd suspect.)
And the cans translate into a real glamour pay-off: customers in the UK will receive a five-pound coupon good toward a 20-pound purchase for Benefit cosmetics.
Diet Coke has run its female-targeted "Love It Light" campaign in the UK since 2010, which we think is interesting to ponder vis-a-vis the controversial ads for Dr. Pepper Ten, the recent diet drink aimed at a "manlier" audience here in the U.S.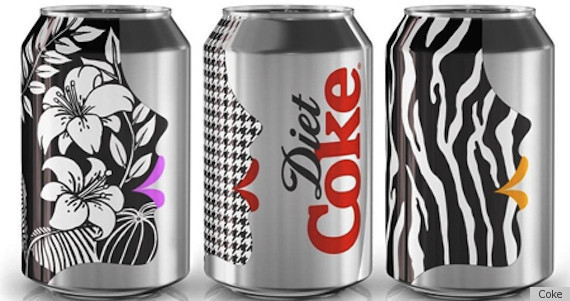 Related