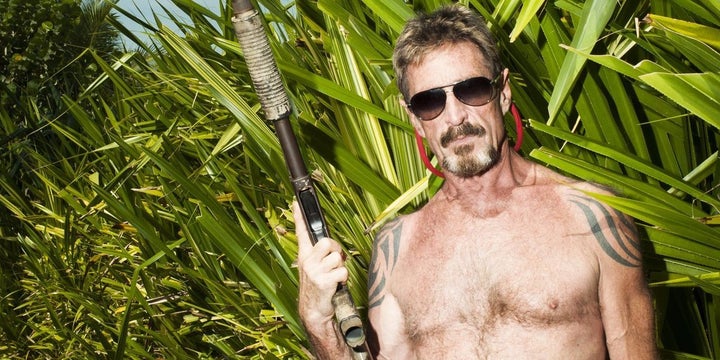 John McAfee made headlines this week after the SEC subpoenaed information about his company, MGT Capital Investments, which sent shares plummeting about 40 percent over two days. Considering he's also the subject of a new documentary that alleges he raped his former business partner and links him to the murders of two men in Belize, it's hard to believe his company's stock problems are the reason he's making headlines.
Burstein spent three months in Belize and was able to track down many of McAfee's former confidantes, friends, bodyguards and several of his young girlfriends, who paint him as a paranoid, security-obsessed, power-hungry man who through his wealth and connections was able to evade police.
In interviews, they allege that McAfee hired men to torture David Middleton, a local man who had broken into the mogul's house, and later died as a result of his beating. The acquaintances also claim he hired men to kill his American expat neighbor, Greg Faull, who he thought poisoned his dogs.
Though McAfee declined to be interviewed for the film, he apparently kept up an email correspondence with Burstein, which is included in the doc and reveals a man who writes like an aspiring Marvel villain and seems to believe he's playing a cat and mouse game. (He denies emailing her, though she is certain that he did.)
Following the doc's debut at the Toronto International Film festival earlier this month, and in anticipation of its network premiere on Saturday, McAfee has launched a campaign against the film. He recently tweeted that he was "going to war against Showtime," and called the film "fraudulent." He also posted a video on YouTube of some of the people interviewed in "Gringo," saying the filmmakers paid them to say McAfee had committed the crimes discussed.
Burstein brushed off the allegations that she or Showtime paid for interviews and told The Huffington Post that it was McAfee who paid people to backtrack on what they previously told her.
"He's literally using scare tactics and money, the same things he was doing when he was living [in Belize] to accomplish what he wants. He has people on the payroll there" she said.
McAfee has also launched a malicious attack against Allison Adonizio, a Harvard-educated microbiologist who became tangled in his world after he offered to fund her research. Adonizio claims that when she tried to tell him she wanted to quit and leave Belize, McAfee drugged and raped her. McAfee denies raping her and says because she never spoke publicly about it until now, she must be lying.
It's an offensive argument to begin with, but Burstein told HuffPost that she "vetted" Adonizio's claims, including claims that she reported the rape to the FBI right away.
Burstein said the documentary was "the hardest" film she ever had to make and at times she worries about her safety, though she doesn't think McAfee is "dumb" enough to try to physically harm anyone who made a film about him ― at least not on American soil. "I don't think that would ever happen, but sometimes, late at night, I get concerned," she said. For her, part of the film has been about shedding light on the kind of freedom of consequence money and power can buy.
"I think there's an unfortunate culture in our country where people with money, power and fame ― and obviously not all them, but certain ones choose to go down this route ― behave in a certain way where they can get away with it and they can recreate the truth whenever they want," she said. "We have someone running for president ― you know he's not violent ― but in his recreation of the truth there are many similarities."
Before You Go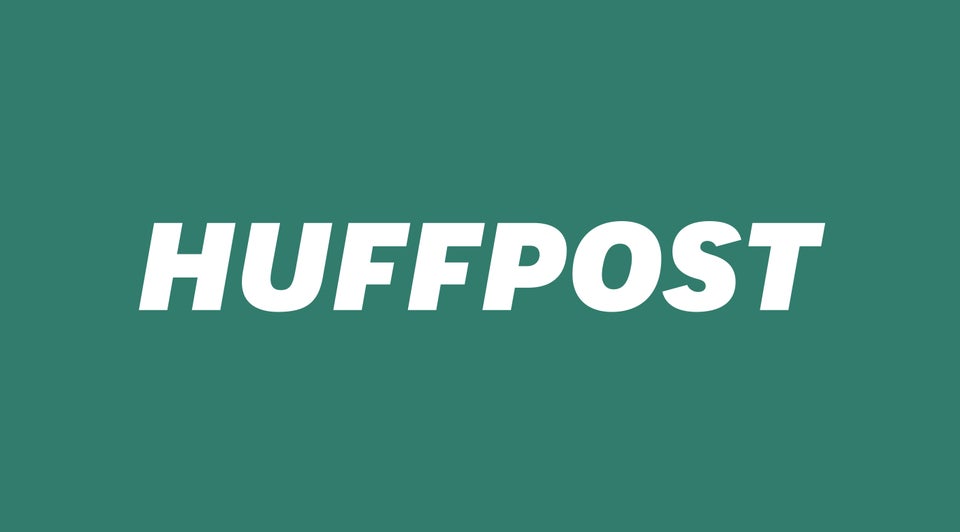 7 True Crime Docs To Watch On Netflix
Popular in the Community