Say "hey" to the new eBay.
About a month after debuting an update to its iconic logo, eBay on Wednesday morning revealed a completely redesigned website with several new features, drastic changes that the stalwart Internet shopping destination will help keep it relevant almost two decades after its founding.
The most notable change comes in the form of the "eBay Feed," a personalized page of items you might be interested in, arranged in the Pinterest, pinboard-style of image tiles. So, if you sign into your eBay account, and the site has learned that you're into handbags (and who isn't?), your eBay feed would look something like this: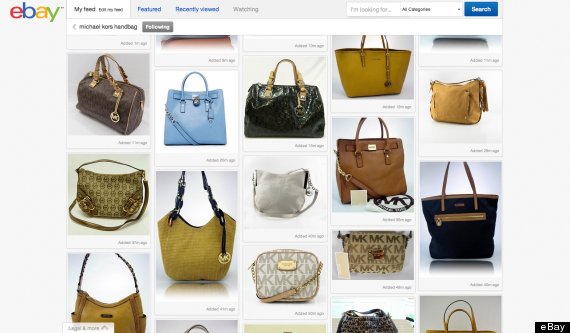 Scrolling your mouse over each item brings up price and auction information; clicking on the item takes you to the product info page, which has also been redesigned and streamlined: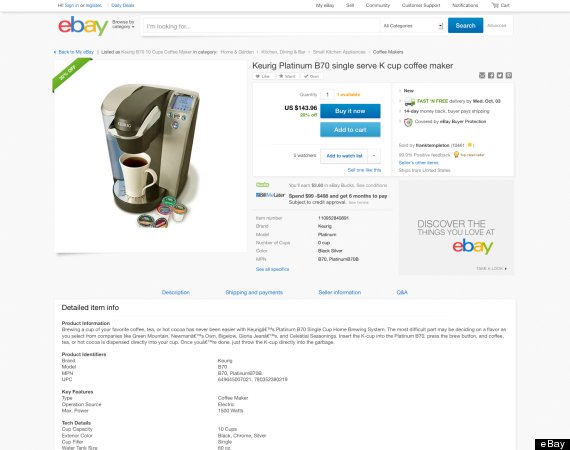 eBay, too, has also overhauled its search experience for better speed and accuracy; it will allow users to connect eBay and PayPal accounts for easier checkout once you win an auction; and it will introduce a new profile page, allowing users to enter interests in order to (hopefully) form communities and connect buyers with sellers. Those interests will also dictate, to some extent, what a user sees in his or her eBay feed.
Those changes should start showing up for American eBay visitors in the coming weeks, and in the coming months for global visitors. Those who want a sneak peek at their eBay feed can do so here.
In addition to the new look, eBay also introduced an app-only service called eBay Now, which will offer to iOS users same-day delivery on select products shipped to San Francisco. Other cities will be added in the future as the service gains traction; fellow shopping behemoths Wal-Mart and Amazon are also testing out same-day delivery services in a small number of cities for the holidays.
Related
Popular in the Community