One person has died from a new outbreak of the Ebola virus in the Democratic Republic of Congo, the World Health Organization confirmed Friday.
The country has reported nine suspected cases of the virus and three deaths since April 22, according to WHO communications officer Christoper Lindmeier. Out of the three deaths, one tested positive for Ebola.
The cases were discovered in Aketi, a remote region without much access to health facilities, WHO communications officer Eugène Kabambi told HuffPost.
"On the one hand, it's lucky because the illness probably can't spread on a wide scale. But on the other hand, it's far from medical access," he said.
He said his team is committed to controlling the outbreak and is working on "surveillance and prevention measures." Anyone who has had contact with the suspected cases has to be monitored for a 21 days, Kabambi said. And community volunteers are educating people about proper hygiene, sanitation and consumption practices.
The virus can be spread through direct contact with blood or body fluids, objects like syringes or sexual contact. The average fatality rate for Ebola patients is about 50 percent, WHO reports.
"It might be an outbreak of some significance or might be something that's contained right away," said Dr. Anthony Fauci, director of the National Institute of Allergy and Infectious Disease.
The country has "considerable experience" handling Ebola, he added. "They're not neophytes when it comes to responding."
And an Ebola vaccine now exists. The Food and Drug Administration hasn't approved it yet, but about 300,000 emergency doses of it could be made available in case of a large-scale outbreak in the DRC, the GAVI global vaccine alliance said Friday.
"The fact that you have a vaccine just gives you an extra tool if you need to use it ― depends on how the situation evolves," Fauci said. Continuous outbreaks like this one, he added, only underscore the importance of developing a vaccine to treat Ebola.
The Centers for Disease Control and Prevention has been briefed, according to a statement. "CDC ... stands ready to assist if needed with epidemiological or laboratory support," the statement said. "CDC currently has staff in DRC working on a monkeypox vaccine trial that have been in contact with local health authorities about this situation."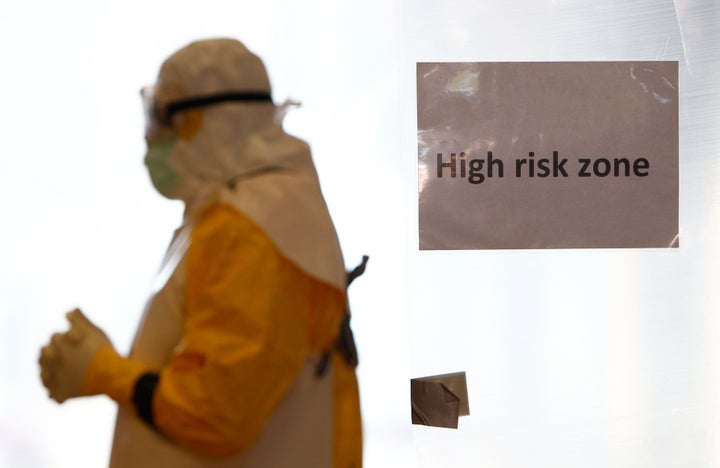 The DRC has suffered a total of eight Ebola outbreaks since 1976, including one in August 2014 that resulted in 66 infections and at least 49 deaths. WHO declared an end to the outbreak in November of that year.
The worst Ebola outbreak in history occurred between 2013 and 2016. During that time, the illness killed more than 11,300 people in West Africa.
Two American health care workers were infected and became critically ill while working to treat patients in Liberia. The pair "almost surely would have died" had they not been airlifted to a special facility in Atlanta, The Washington Post reported.
Donald Trump, who was not a politician at the time, called for them to be barred from returning to the U.S. while sick.
"KEEP THEM OUT OF HERE!" he tweeted in July 2014, later adding: "People that go to far away places to help out are great-but must suffer the consequences!"
The White House did not respond to HuffPost's request for comment.
Lauren Weber contributed reporting.
Related
Before You Go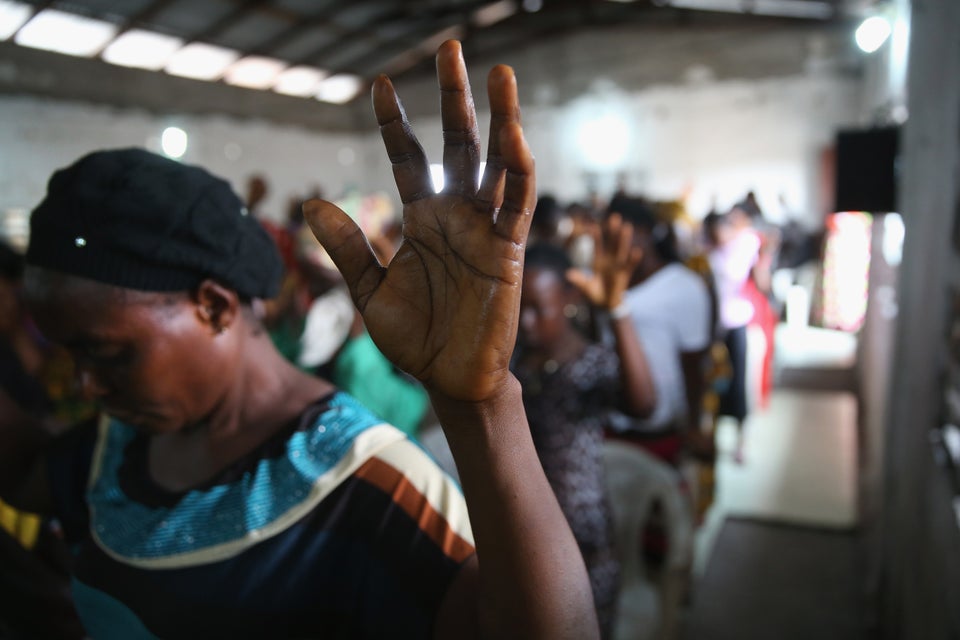 Ebola In 2015